Bauer Research Looks at Best Practices for Businesses to Achieve Ambidexterity
Published on June 9, 2020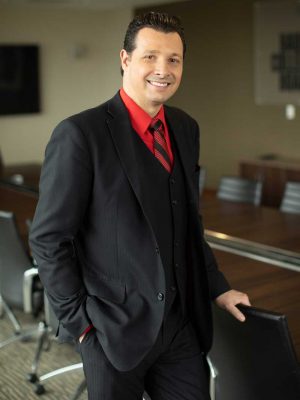 The ability to launch new products and services, while continuing to maintain a company's core operations with efficiency and flexibility, has never been more important. Today's business environment presents rapid-fire changes and challenges, and digitization continues to transform organizations.
The goal of cultivating ambidexterity – the ability to simultaneously explore new business opportunities while successfully leveraging existing ones – has become critical to the survival and success of organizations, particularly in turbulent and uncertain environments, such as the ones we are facing now.
A new study from C. T. Bauer College of Business Dean Paul A. Pavlou and co-authors adds considerable understanding to what previous research had found about achieving the right balance. Their paper, accepted for publication by the prestigious academic journal Information Systems Research, a very top information science journal, is the first tobreak down best practices for achieving ambidexterity in the wake of digitization amid a range of other circumstances.
Pavlou, the Cullen Distinguished Chair Professor of Information Sciences at Bauer, said previous research did not taken into account the size of the firm, the competitiveness of the marketplace, and whether new endeavors involved working with other companies or were developed in-house.
"To our knowledge, this is the first study to explore such a large number of variables simultaneously to identify meaningful patterns of how organizations can simultaneously innovate (exploration) and also leverage their existing products (exploitation), and particularly how digitization can play an important role in the process across different types of organizations and environments," Pavlou said.
In "Configurations for Achieving Organizational Ambidexterity with Digitization," the researchers used novel methodological techniques to analyze information from more than 1,000 organizations that invested in new IT systems and responded to a survey from the Canadian government. The researchers measured ambidexterity by analyzing exploratory ventures and numerous other factors during a four-year timeframe in the mid-2000s.
The researchers ultimately identified parameters for success, a few of which follow:
A collaborative internal environment is key to achieving ambidexterity as an organization, whether exploratory ventures take place within the firm or through interfirm collaborations.
Small firms can achieve ambidexterity with a high level of digitization only while pursuing an intrafirm (but not an interfirm) market solution.
Large firms require a high level of digitization for both intrafirm and interfirm solutions to succeed.
Measuring and managing digitization as a variable with three underlying components – IT implementation, IT training and IT usage intensity -- is critical to achieving ambidexterity under different conditions, types of organizations, and the external environment.
Pavlou's co-authors are YoungKi Park of George Washington University School of Business and Nilesh Saraf of Simon Fraser University-Beedie. The three researchers each received their doctoral degrees from the University of Southern California.
Pavlou's research has been cited over 48,000 times by Google Scholar, and he was recognized among the "World's Most Influential Scientific Minds" by Thomson Reuters based on an analysis of "Highly Cited" authors in Economics & Business for 2002-2012. He was ranked #1 in the world in publications in the top two Information Systems journals (MISQ & ISR) during 2010-2016.