UH Startups to Present New Tech at Sixth Annual Bayou Startup Showcase
Aug. 1 Event to Highlight Startups from Healthcare to Academic Tools
Published on July 25, 2019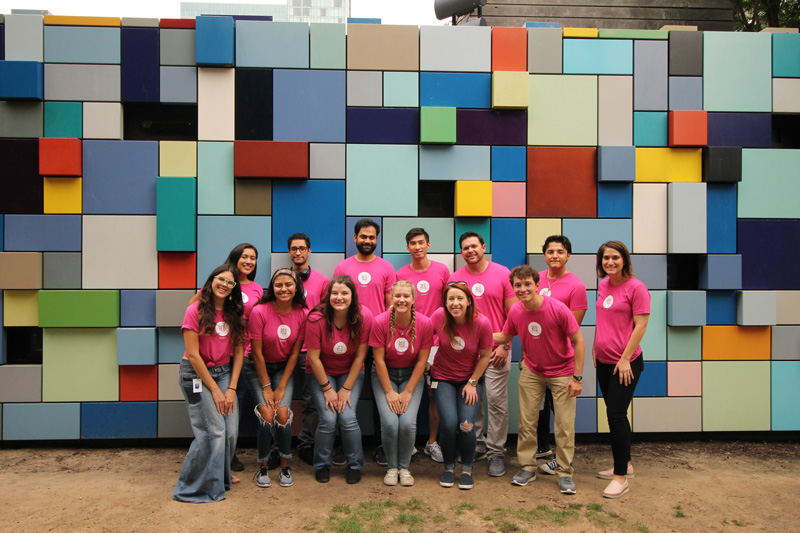 Students from Bauer College and across the University of Houston are pitching their startup ideas on Aug. 1 to Houston's tech entrepreneurship community at the sixth annual Bayou Startup Showcase.
The event is a partnership between UH's RED Labs accelerator program, housed in UH's Bauer College of Business, and Rice University's OwlSpark.
"Bayou Startup Showcase is a culmination of the University of Houston and Rice University's joint accelerator programs," RED Labs Managing Director Kelly McCormick said. "The collaboration allows the next generation of entrepreneurs in the Houston community to work together and support each other in creating and building innovative companies."
Held at Bayou City Fellowship and The Cannon this year, Bayou Startup Showcase serves as the last element of a 12-week program for student teams from RED Labs and OwlSpark, who have spent the summer developing their startup concepts in a co-working space.
RED Labs founders are presenting business ideas that implement technology solutions across several segments, from health care to academic tools.
For more information about Bayou Startup Showcase, click here.
MEET THE RED LABS TEAMS
Get A Grip
Founder: Katelyn Ehmry
Concept: The Get A Grip product helps people with arthritis handle everyday items.
CookLab
Founders: Sri Kandala, Margaret Raber, Dave Fagundes and Tabrez Ebrahim
Concept: Want to make your favorite recipe healthier? Check out the CookLab, a site that allows you to customize online recipes to meet your dietary needs.
PCAT Copycat
Founders: Gent Memeti, Fisnik Fejzullahi, Nam Nguyen and Camille Corales
Concept: Studying for the PCAT? PCAT Copycat allows for easier access of information, affordability, and a community of test takers to make studying a snap.  
CIND
Founders: Mitch Johnson, John Stringfellow and Simon Lu
Concept: CIND is the newest dating app that contributes to charity while finding your match.
INSU
Founders: Gilmary Marrero, Doris Candelaria, Mason Lucich and Camila Burgos
Concept: INSU is a portable device for long term storage of insulin.
Everest
Founders: Rakesh Verma and Ayman El Aassal
Concept: Everest Security is developing a plugin that identifies and flags phishing emails.
Plug
Founders: Linzzi Valdez, Kevin Aguirre, and Janelle Vela
Concept: Plug is developing a platform to help videographers assemble the right team to complete their video productions.
Sportsbetz
Founders: Mike and Hilary DeFelice
Concept: Sportsbetz is a sports betting website to help you and your friends place bets on your favorite teams.
CALI
Founder: Quinn Edgecombe
Concept: CALI is a wearable device that helps vertigo patients complete physical therapy exercises easily and correctly in the comfort of their own home.