Stephen Stagner Sales Excellence Institute Launches The Sales Academy
Program to Offer Eight-Week Course Training Business Development Representatives for Emerging Tech & Innovation Startups
Published on September 23, 2019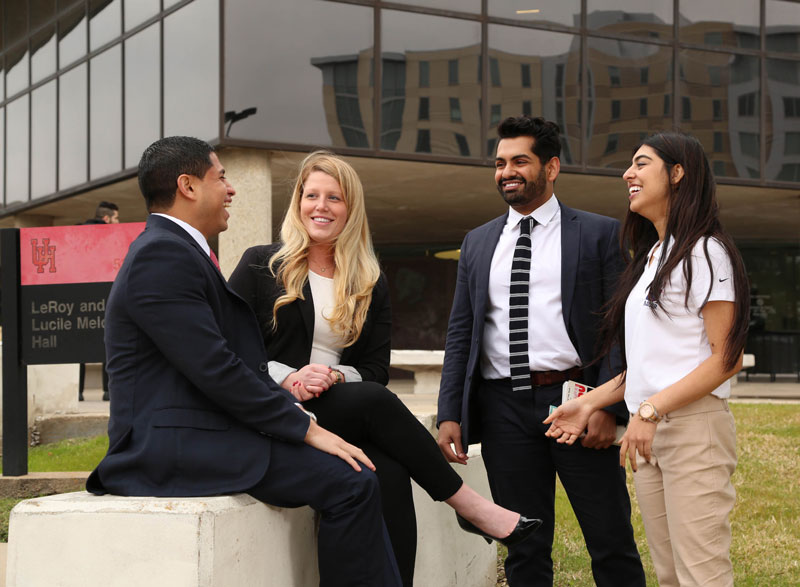 The Sales Academy, a new certification program created at the University of Houston C. T. Bauer College of Business, will offer recent college graduates specialized training to enter the booming technology and innovation sector. The eight-week course is the latest example of Bauer's commitment to creating and providing coursework to fill voids in the sprawling ecosystem of technology and innovation.
Graduates of the program will leave equipped to take on a sales role as a Business Development Representative (BDR) for emerging startups.
"It is specialized and fairly new to have a lot of investment in this position," said Professor of Practice John Pingel, Director of Corporate Relations for the Stagner Sales Excellence Institute (SEI) at Bauer's Department of Marketing & Entrepreneurship.
BDRs are the first to reach out to potential corporate clients to assess how emerging technology can be shaped to fit their needs, whether the goal is increasing efficiency or expanding a customer base. They play a pivotal role in Silicon Valley, Austin and other startup hubs, as well as in the tech sector in Houston. But the challenge of attracting and retaining talent in those places, due to rising cost of living and increasingly competitive salaries, could create a niche for motivated professionals in Houston.
"What we're finding is that there is such a shortage in Houston and in the nation for highly trained BDR positions that there is an endless demand and definitely not enough supply," said Pingel.
SEI and Houston Exponential have been working with TOPO, a research and advisory firm focused on sales and marketing based in Silicon Valley, to build the program and help create connections between SEI and companies in the Valley who need this talent pipeline. Initial funding for the program is coming from Insperity as a continuation of their commitment to grow the tech community in Houston
During a business development mission to Silicon Valley led by the Greater Houston Partnership, Mayor Sylvester Turner and Houston Exponential, representatives from the Sales Academy and TOPO had the opportunity to discuss the program with several top companies, generating great excitement about this program aimed at one of their greatest challenges.
The Sales Academy offers the Houston innovation ecosystem the opportunity to carve out a lucrative niche in the tech world that is not being met by other metros. As this program scales, the aim would be for Houston to become known to Silicon Valley as the place to locate sales operations, as well as to support the development of Houston-based companies.
The course is being advertised through various channels including career advisement centers at area campuses. Applicants must be graduates of a four-year institution and have a minimum GPA of 3.0.
Bauer's undergraduate sales classes have included 150 students speaking more than a dozen languages, he said.
"That is extremely attractive to these tech companies because these are world-wide selling opportunities," Pingel noted.
"The great thing about University of Houston students is that for many of them, the story of how they got to graduation is almost as impressive as the degree itself. Being the first-generation college student, working parttime, or fulltime, to support themselves and their families as they go to college. That story is really what separates UH students from others, and it's a great selling point for us."
Bauer's sales program enrolls more students and enlists more corporate support than any other university in the United States. Its professors consistently rank among the most influential and productive academic researchers.
"We are well-equipped to give students the right skillset to go and be competitive in BDR opportunities, especially the students who really want this," Pingel said. "It's an opportunity for someone to prove themselves, to get into a six-figure opportunity to pave a better future for themselves and their families.
"Our partners are looking for somebody who is competitive, coachable, confident, curious, with a background of teamwork, who has taken on leadership opportunities inside and outside the university and who has a passion for tech and innovation."
Pingel said plans are to offer multiple BDR sales training sessions in 2020. Potential applicants can get more information at .