Leading Employers Looking for Bauer Students at 9/13 Career Fair
Rockwell Career Center to Host 100+ Recruiters from Multiple Industries
Published on September 10, 2019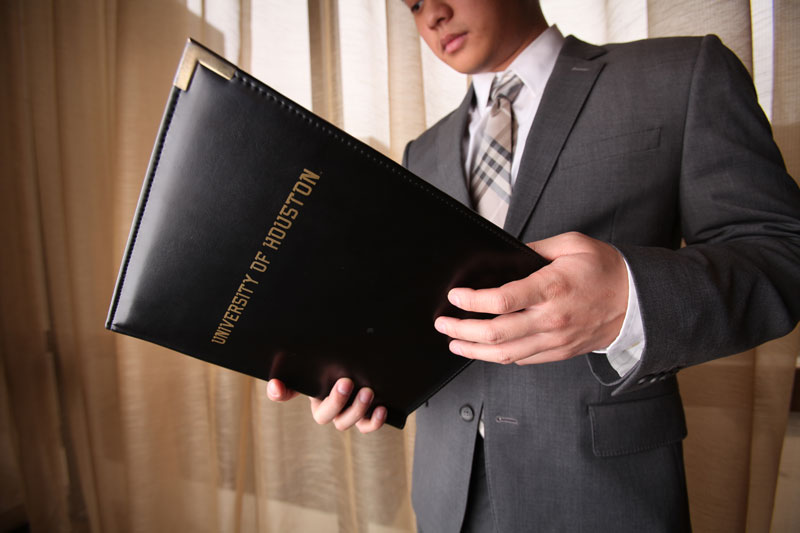 Students from the C. T. Bauer College of Business will have the opportunity to meet with recruiters from leading companies on this week during the Fall 2019 Business Career Fair on campus.
Organized by the college's Rockwell Career Center, the event will be held Sept. 13 from noon to 4 p.m. in the University of Houston Hilton.
More than 125 employers will be at the Career Fair, looking for Bauer students to fill internships and jobs for their immediate needs. Companies represented span a range of industries and include Amazon, Schlumberger, Target Stores and Dell.
"Career Fair is always one of my favorite days of the year," Assistant Dean for Career Services Jamie Belinne said. "I love seeing so many alumni coming back to recruit, who tell me they met their current employers at a Bauer Career Fair. And I love seeing current students make connections that lead to the jobs of their dreams, so they can come back as recruiters in the future, too."
In order to participate, Bauer students must dress professionally and have their UH student ID to check in. Students also have the option to "skip the line" line by visiting the Rockwell Career Center on the second floor of Cemo Hall this week to get quicker access into the event.
For more information, visit www.hirebauer.com.