Bauer Researcher Looks at Factors to Make Videos Viral
Published on December 12, 2019
Science has confirmed what we always suspected: cuddly babies and furry animals star in the most shared digital ad content.
Having an ad go viral is any marketer's dream. So, the information and insights found in a comprehensive analysis of what drives virality of ads uploaded by advertisers on YouTube is must-reading for organizations seeking to grow their brand.
Assistant Professor of Marketing Seshadri Tirunillai of the C. T. Bauer College of Business sought to document what drives ad sharing on Facebook, LinkedIn, Twitter and Google+.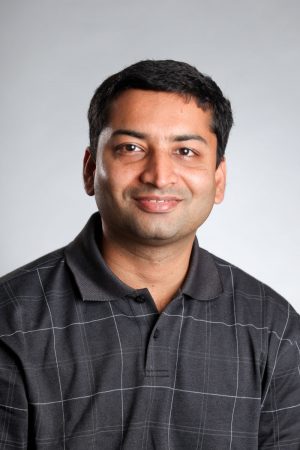 Unlike traditional video advertising, YouTube ad sharing is voluntary and has the potential to reach especially broad audiences across a variety of online platforms. Tirunillai and coauthors from the University of Southern California examined more than 60 ad characteristics and other measurables to produce "What Drives Virality (Sharing) of Online Digital Content? The Critical Role of Information, Emotion, and Brand Prominence," published in the Journal of Marketing in April of this year.
Their findings provide invaluable insights to anyone looking for measurable guidelines for what works and what doesn't, when it comes to creating shareable videos.
Among their conclusions:
Inspiration, warmth, amusement and excitement tend to increase sharing. Ads designed to produce uplifting emotions that use drama, surprise, celebrities, and babies or animals tend to lead to virality.
Emotional ads are shared more on general platforms (Facebook, Google+, Twitter) than on LinkedIn, and the reverse holds for informational ads.
Information-heavy appeals generally inhibit sharing. New, high-priced, or socially risky products can help drive sharing of these types of ads, and information-based ads shared on LinkedIn do better than those shared on Facebook, Twitter, and Google+.
Brand prominence impairs sharing. Early or intermittent display of the brand name keeps viewers from sharing more than sharing the brand name at the end of the video.
Ad length matters. The most shared videos are neither too short or too long, but in the moderate range of 1.2 to 1.7 minutes.
A final insight shows that widely shared video ads drive stock prices upward and that most businesses are currently doing things all wrong. The ads evaluated in the research use information more than emotions, celebrities more than babies or animals, prominent brand placement, little surprise, and very short or very long ads.