Bauer Students Use Online Platform for Research Collaboration
Supply Chain Management Undergrads Engage With Procurement Community Online
Published on June 14, 2019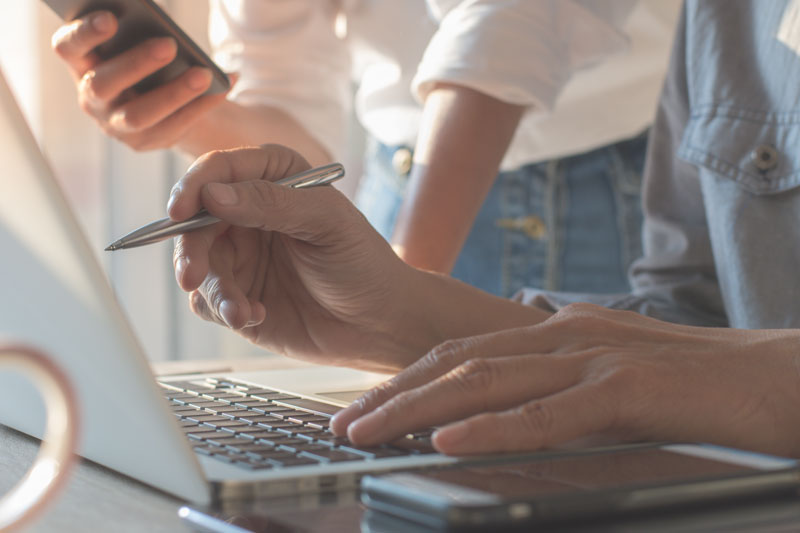 This spring, undergraduate students from the C. T. Bauer College of Business had the opportunity to leverage technology to connect with industry professionals online through a supply chain course.
Led by Instructional Assistant Professor Dale Tibodeau, the SCM 4350 Strategic Supply Management course used Procurement League, an online community for procurement and supply chain management students, professors, working professionals and industry leaders at all levels, providing a global platform to connect and share.
"I saw value in having my students collaborate with procurement professionals online as a new and different learning experience beyond what I can typically provide them in the classroom," said Tibodeau, director of the Bauer Supply Chain Forum. "It's a great way to enhance my class by having my students interact with working professionals online in a collaborative way."
Through the semester, students formed 16 teams to compete in a case competition, "Procurement & Supply Chain in 2025," using Procurement League to develop reports to address the continually changing needs of business by looking at how companies can embrace evolutions in technology, how it impacts supply chain systems and how companies can prepare their workforce for digital disruptions in procurement and supply chains.
"The professional world is full of different and emerging technologies, and the more diversity that can be included in the classroom, the more prepared students will be when they enter the workforce," Procurement League Managing Director Christina Bakavelou said.
Students used the platform to get perspectives and information from experts all over the world, then used that information to validate their research and create a final presentation.
"Working with a team of students, as well as having dialogue with professionals, allowed us to direct our research more effectively. We were able to learn about current issues and come up with ideas on how new and developing technology can help to alleviate them," supply chain management senior Cody Mikosh said.
He added: "Additionally, we could inquire about different areas of risk to direct our research to find more advanced methods to mitigate them. Having industry professionals judge the project gave us the unique opportunity to gain exposure, as well how to apply what we learned to the real world."