Bauer Researcher Finds That Expressing Gratitude Can Increase Productivity, Performance
Published on January 14, 2019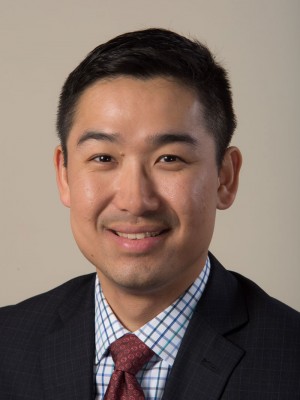 When AdAge magazine asked executives about mistakes they made in 2018, the founder and chief creative officer of the ad agency Mekanism said he regretted not showing enough gratitude to colleagues.
Jack Welch, former CEO of GE, also put great stock in thanking employees, making a point to do so on every plant tour and facility visit, notes Dejun "Tony" Kong, recently named Ascendant Scholar by the Western Academy of Management and an associate professor of Management & Leadership at Bauer who studies trust, positive organizational behavior, and workplace diversity.
Yet surprisingly, numerous surveys have shown that people have many concerns about expressing gratitude to others in the workplace. "The workplace ranks dead last among the places people express gratitude, from homes and neighborhoods to places of worship," wrote Sue Shellenbarger, Work & Family columnist for the Wall Street Journal, in 2012.
In a series of studies, one of which was published in the Journal of Experimental Social Psychology in 2018, Tony Kong and his colleagues (Liuba Belkin, Maria Ng, and Vanessa Patrick) found that individuals who express gratitude to others, by simply saying thank you, were able to reap significant tangible (e.g., economic resources, honest advice, customer purchases) and socioemotional benefits (e.g., positive impressions and trust from others) in strategic interactions such as resource allocations, advising, and social persuasion.
All of which goes to show that adding two "little" words to workplace interactions in 2019 may be valuable as well as the right thing to do.
"It seems completely irrational to not express gratitude in the workplace, when such expression is appropriate," Kong says. "One may make a significant difference in the workplace by simply saying thanks to others."