Bauer MBA Included Among U.S. News 2020 Best Graduate Schools Ranking
Professional MBA Program is 38th among publics on Best Business Schools List
Published on March 12, 2019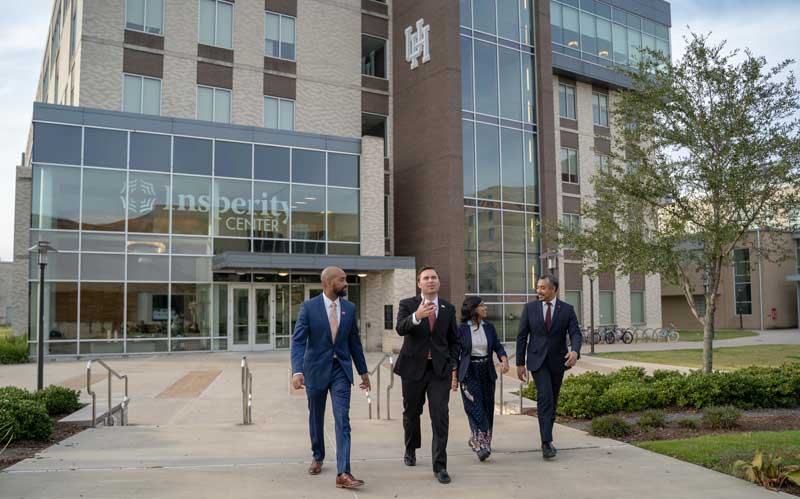 U.S. News & World Report has included the C. T. Bauer College of Business on a recent ranking of the top MBA programs in the nation.
Bauer College's Professional MBA, an evening program designed for working professionals, ranks 38th (tied) among public institutions out of 134 ranked part-time MBA programs on the U.S. News & World Report 2020 Best Graduate Schools list. The program ties for 65th overall of 220 ranked. The college's Professional MBA program saw an increase in overall peer assessment score, a factor that contributed to the ranking by 50 percent.
"Our MBA programs stand firm in the rankings because they offer a solid and valuable education to our graduates," Associate Dean for Graduate & Professional Programs Leiser Silva said. "Our curriculum is current and reflects the skills and knowledge needed to be successful in business. Our Bauer faculty is world class, translating their research and experience into valuable practical lessons that our graduates can further apply in their careers. Our solid positions in the rankings, then, are the result of all Bauer coming together as a team."
The list pulls from statistical surveys of more than 2,054 programs and from reputation surveys sent to more than 22,018 academics and professionals, conducted in Fall 2018 and early 2019. In both the full-time MBA and part-time MBA program rankings for the first time, U.S. News added the GRE analytical writing score into the full-time MBA and part-time MBA ranking methodologies. Previously, only the GRE quantitative and verbal scores were used.
The Bauer Full-Time MBA was also included in the list, ranking 54th among publics out of 131 ranked programs and 95th overall.
To see more about the U.S. News list, click here. To see more Bauer College rankings, click here.