Bauer Full-Time MBA Program Advances In Bloomberg BusinessWeek Rankings
Bauer MBA Sees Momentum in Compensation, Learning, Networking Criteria
Published on November 11, 2019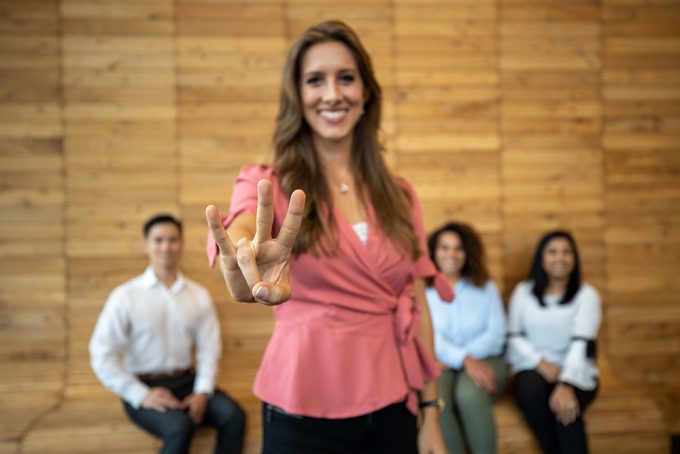 The full-time MBA program at C. T. Bauer College of Business has jumped ahead six places in the Bloomberg BusinessWeek 2019 ranking of best graduate business schools. The advancement over last year's ranking puts the Bauer MBA program at 38 in the U.S. for public universities. Rankings are calculated based on input from employers, alumni and students. Post-MBA salary and job placement are also taken into account.
"As an academic institution, we are proud of the momentum we are experiencing towards climbing up the rankings," Associate Dean for Graduate Programs Leiser Silva said. "During the last 16 months, we have made the enhancement of the students' learning experience one of our top priorities for graduate programs, creating a task force and introducing several procedures and activities that allow us to address that aspect specifically. Yet, more than anything, such an improvement in our ranking reflects the dedication and excellence of our faculty and staff."
Among the four indexes used to measure the ranking, the full-time MBA program improved in Compensation (84 to 74), Learning (85 to 52) and Networking (83 to 73).
Silva added: "I am very proud that we improved 35 positions in the category of 'learning index.' From all categories we were evaluated, this is the one that showed the most improvement. This category addresses the quality of instruction, as well as the value of our curriculum."
Bloomberg Businessweek Best U.S. Business Schools rankings are based on data compiled from more than 9,000 students, 14,000 alumni and more than 2,500 employers. A complete list of rankings and methodology can be found here.