Bauer College Partners with Global Kids International
Students from Underserved Communities Learn About Energy and More
Published on August 29, 2019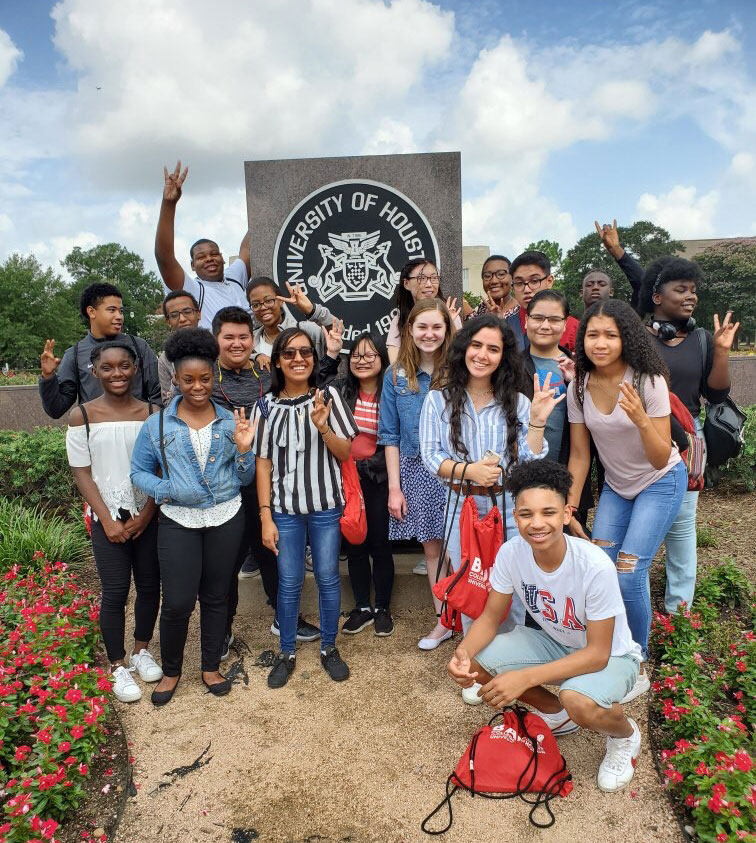 This summer, 19 public school youth from underserved communities in Houston spent a week learning about energy policy, geopolitics, climate change, energy production, green technology and human rights.
In addition to participating in a camp facilitated by a high school empowerment program called Global Kids International, the kids visited Bauer College and stayed in University of Houston dormitories.
Bauer recruiters are working with the program, which has plans to bring a year-round Global Kids program to Houston in 2020. While heightening students' awareness of higher education opportunities at UH is one reason for Bauer's involvement, the program's broader implications are equally important and a natural fit for the UH Third Ward Initiative, said Praveen Kumar, Department of Finance chair and Cullen Distinguished Chair and Professor of Finance.
Kumar, part of an advisory board working to bring Global Kids to Houston, suggested the summer camp's theme of improving energy access in developing countries.
"A lot of the kids in these programs mentor and train kids in other less developed countries, and the lack of access to energy in those countries is a topic that fits into the organization's mission of developing global citizens," Kumar said.
He added: "Because of the lack of access, there is a physical toll on individuals, mostly women, who spend many hours gathering and chopping wood to get by each day in those countries, especially in rural areas. Additionally, there is an environmental cost from deforestation that contributes to climate change."
Global Kids currently operates in New York City and Washington, D.C., and plans to launch two afterschool programs, a city-wide leadership program and a summer institute in Houston.
To support the Global Kids effort, donate at houstongives.globalkids.org. For more information, or to become involved in GK-Houston, contact Katie Tynes at katie@globalkids.org.