Bauer College Alumni Association Welcomes Alumni to Campus for 8/15 Annual Meeting
Alumni Invited Back to Campus for Update on Association, What's on the Horizon
Published on August 13, 2019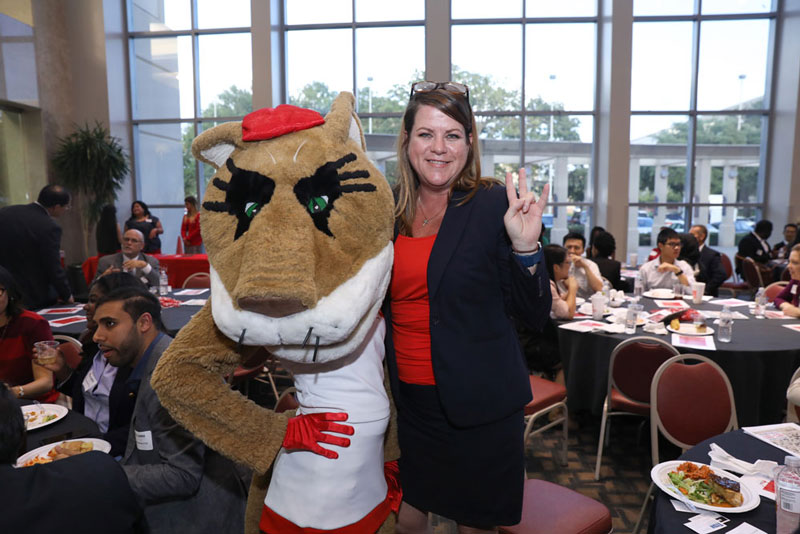 The Bauer College Alumni Association (BCAA) invites all Bauer alumni to campus this Thursday for an evening of networking and celebrating the college's success during their signature event, an annual meeting of alumni and supporters.
Registration is now open for the 2019 Annual Meeting, which will be held at the Elizabeth D. Rockwell Pavilion at the M.D. Anderson Library on campus at 6 p.m. this Thursday, Aug. 15. The event will celebrate Bauer student and alumni achievements over the last year and give BCAA the opportunity to plan for the coming year.
Bauer Dean Paul A. Pavlou will be on hand to connect with alumni during the meeting, which will be followed by a networking reception.
During the meeting, BCAA President Jeremy Sturgill (BBA '06) will share the association's strides from the last year, which include a Platinum Banner Award from the University of Houston Alumni Association that recognizes the work of the BCAA board and volunteers. Sturgill will also pass the baton to incoming president, Gary Ballard (BBA '68).
"It has been an honor serving as the president of Bauer College Alumni Association for the past two years. The last decade on the board as a committee chair and executive committee member have blessed me with a large number of memories that I will always cherish," Sturgill said. "Your support of the organization and friendship as fellow Bauer alumni is something that we are honored to have. I hope the support continues for the new leadership of BCAA and we as group all become stronger and more dedicated to the growth for future generations of alumni."