U.S. News Ranks Bauer College Among Best in the Nation
Bauer College BBA, Entrepreneurship & Accounting Programs Recognized in U.S. News Undergraduate Business Rankings
Published on September 11, 2018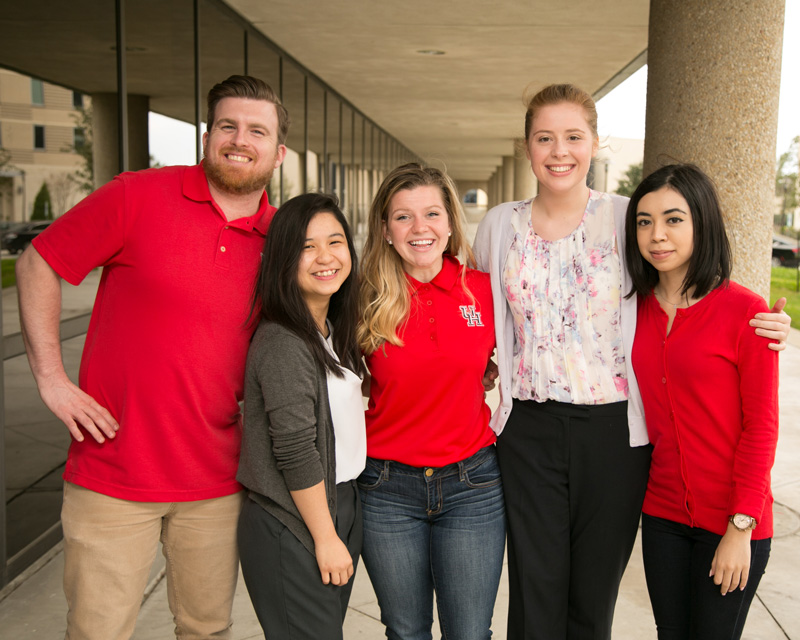 U.S News puts Bauer College's undergraduate program on its list of the best in the nation, along with recognition for the college's entrepreneurship and accounting programs.
U.S. News & World Report has ranked the C. T. Bauer College of Business at the University of Houston among the top programs in the nation this week on its 2019 Undergraduate Business Rankings, with additional recognition for the college's entrepreneurship and accounting programs.
The college ranked 53rd among public universities, up from 58 last year, and up to 87 from 91 in the overall rankings. The survey analyzed over 450 universities based on peer assessment, with deans and senior faculty members from each AACSB accredited school rating the quality of all the schools they were familiar with on a 1-5 scale. (Read more about the rankings methodology here.)
"This ranking demonstrates a growing awareness in academic circles of the great work done at Bauer College," Interim Dean Tom George said. "These published rankings are only beginning to reflect Bauer's performance in serving our students, the impact of our faculty research and our position as a resource for the business community. As the largest undergraduate business program in the state of Texas, we are hard to ignore."
Bauer College's entrepreneurship and accounting programs also earned recognition from U.S. News in a related list of specialty rankings, asking respondents to nominate up to 15 of the best programs, compared to up to 10 in previous years, in business areas including accounting, marketing and finance. The programs receiving the most mentions in each area are ranked on the site in descending order by number of mentions.
Bauer's undergraduate entrepreneurship program ranked 13 out of 36 overall programs, while the undergraduate accounting program ranked for the first time on the U.S. News list at 56 of 67 schools.