Eyes on OPEC: Bauer economist shares perspective
Published on February 2, 2018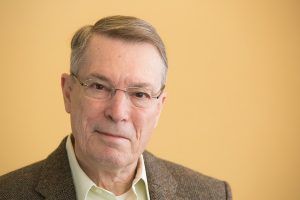 In a Jan. 3 article for Forbes, Bill Gilmer, director of Bauer College's Institute for Regional Forecasting, argued using caution when it comes to counting on oil price projections made as a result of the OPEC conference in November. After OPEC extended its existing production quota, oil prices rallied to near $60 at the close of 2017.
Gilmer wrote: "Why does the market believe OPEC can support higher oil prices this year? Their members need the money, after all, to run their kingdoms and socialist governments. And maybe there are reasons to think it could happen: stronger global demand, the return of political risk to oil markets, or a newfound, profit-oriented discipline in the U.S. fracking industry," Gilmer said. "But more likely, the competitive behavior of the U.S. fracking industry that ruined OPEC's plans in 2017 is still in play and will quickly pull prices down in 2018. By mid-2018, many analysts, forecasting models and international agencies may find that they bought into another tall tale from OPEC. Fooled again? Shame on them."
Gilmer's complete column can be found here.
The Institute for Regional Forecasting monitors the Houston and Gulf Coast business cycle, analyzing how oil markets, the national economy and global expansion influence the regional economy. Gilmer previously served the Federal Reserve Bank of Dallas for 23 years, retiring from the bank as a Senior Economist and Vice President.