Energy Industry Leader Teaches Next Generation in Bauer Classrooms
Published on September 17, 2018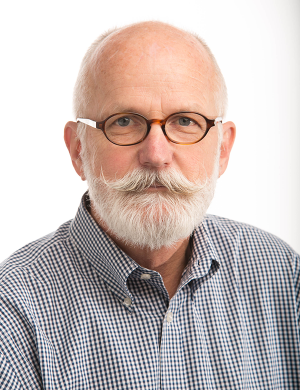 Executive Professor Art Smith
Natural gas production in the U.S. continues to surge, approaching 100 billion cubic feet a day, and analysts have noted that LNG is "moving toward becoming a standalone component of the global energy mix," (Natural Gas Intel).
It's a sign of the depth of Bauer College energy faculty that one of the NYMEX board members who helped develop the Henry Hub natural gas global pricing benchmark in 1990 now teaches future energy leaders about this and other factors helping to shape the constantly evolving industry.
Executive Professor Art Smith teaches Energy Trading and Analysis, courses that cover arbitrage, asset optimization and commodity economics for the Gutierrez Energy Management Institute within the Finance department at Bauer. While only a handful of his students are likely to engage in energy trading as a profession, Smith says, the classes provide the necessary background for anyone entering the energy business – from accountants to risk management experts.
"A recent graduate told me he got a job," Smith says. "He told me, 'The reason I got the job, was that I took your class and could talk fluently about what was going on in the energy business.'"
Smith's specialty is commodity market analysis with a business development view and providing risk management solutions. His trading, development and risk assessment experiences include agricultural markets, crude oil and petroleum products, biofuels, natural gas, power and high frequency trading. He developed and taught energy curriculum at Texas A&M University before joining Bauer in 2006, and works as an independent oil and energy professional.