Bauer Researchers Explore Gender-Based Confidence Gap
Published on October 15, 2018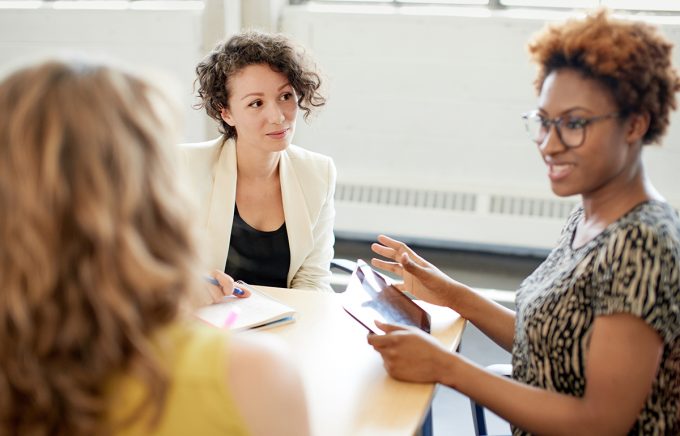 The well-documented gender-based confidence gap can put women at a disadvantage in the workplace, according to researchers. It also presents a significant management challenge for organizations that want to hire, retain and promote women.
Researchers have concluded that the reasons for the gap are diverse, widespread and oftentimes reinforced by traditional workplace practices. A group of four Bauer College leaders – professors Barbara Carlin and Betsy Gelb, Assistant Dean for Career Services Jamie Belinne and former Bauer College Dean Latha Ramchand – advocate in a recent article published in Business Horizons a number of specific ways to build workplace supports that combat the confidence gap.
Among their recommendations: Develop a workshop, webinar or other opportunity, open to all employees, where participants can develop skills such as networking, public speaking and other confidence-builders. Belinne offered a prototype, "Internship for Introverts," that promoted those and other skill-sets.
Additional ideas they suggest:
Encourage mentorships (include both genders) and consider a program that is structured to initiate pairings that are supportive and beneficial.
Organize what Gelb calls a "support chorus" to make sure women are heard and recognized for their contributions in meetings.
Educate employees about the abundance of research on the value women bring to organizations. Address the fact that actions displaying confidence are sometimes mistaken for competence, leading to differences in pay, status and opportunities.
Be mindful of the correlation between confidence and risk-taking. "The more confident you are, the more willing you are to take a risk," said Gelb, who is Marvin Hurley Professor of Marketing & Entrepreneurship at Bauer. A culture that encourages employees to work on building confidence while learning from mistakes is the ideal. "Let them fail fast and learn from it," Gelb added.
"The fact that an organization has recognized a confidence gap and acted to reduce it and its effects relays a confidence-building message," the four authors conclude in the paper. "It tells women: 'You are important to us.'"