Bauer Leadership Researcher Examines Humble Work Culture
Published on October 1, 2018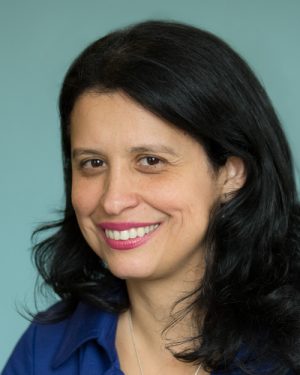 Management & Leadership Professor Dusya Vera
As Dusya Vera has studied and identified leadership characteristics, she's found that one quality inevitably elicits skepticism from her MBA students:  The growing body of research that suggests cultivating a humble work culture leads to success.
The business world may typically be known as a place where swagger and self-promotion beats all and touting one's attributes is the norm. But the research of Vera and others suggests being humble may in fact help boost a leader's success.
While just being humble isn't enough to succeed as a leader, says Vera, a professor in Bauer College's Department of Management & Leadership, those who combine humility with other character dimensions, such as courage and drive, alongside of an approach that emphasizes the contributions and humanity of others will excel in the workplace.
"Humility is being realistic about your strengths and weaknesses," Vera says. "It's the opposite of being narcissistic where you decide, 'I don't need to learn anymore' or 'I have nothing to learn from you.' The CEOs who implement these (humble) cultures are very open to hearing opinions and advice from others.
She adds: "You're going to sell yourself realistically, explaining your strengths and weaknesses. You're going to look to others to fill the gaps and share credit. The person who wants to develop others recognizes when others are part of their success."
In ""How humble is your company culture? And, why does it matter?," published in Business Horizons, Vera, Tiffany Maldonado (a Bauer Ph.D. grad) and Nichelle Ramos (a Bauer undergrad) collected information on organizational cultures of humility from a sample of Fortune 500 firms using data from company mission statements, company websites and news articles.
They found that humble organizations institutionalize six values and norms: employee development, mistake tolerance, transparency, accurate awareness, recognition and openness.
Vera will lead the workshop, "Developing Leader Character," for Bauer's Executive Education Program on Oct. 22 and 23.