Bauer Doctoral Student Presents Research at Prestigious Law & Finance Conference
Published on December 10, 2018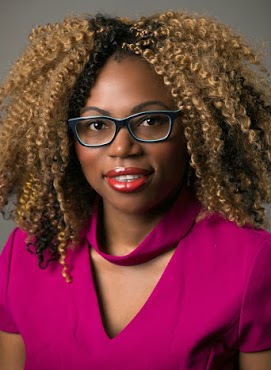 Bauer College doctoral student Sandrine Docgne
The NYU/Penn Conference on Law and Finance is a prestigious, interdisciplinary event with invitations extended to 75 of the nation's top business school or law school faculty.
Only eight scholars are asked to present research at the conference (four from finance and four from law). When conference organizers reached out to Bauer College doctoral student Sandrine Docgne, they made a point of commenting on how unusual it is for Ph.D. students to be invited to be among the presenters. She will share her research paper, "Bond Covenants and Investment Policy," alongside faculty from Harvard Law School, The Wharton School of Business and other leading schools.
Docgne's research utilized a large dataset of public bonds to ascertain the impact of restrictions related to financing and investment activity that are imposed by those issuing the bonds. She found it's common for covenants to have an indirect affect on a firm's investment activity, essentially exacerbating some of the problems they are designed to curb.
"The effect of investment restrictions is entirely driven by firms that are more financially constrained," Docgne writes. "Both financially constrained and unconstrained firms have significantly higher investment spending after issuing a bond with financing restrictions, although the magnitude of the effect is higher in the latter group. These findings suggest that while bond covenants can help mitigate agency problems and reduce the cost of debt, they may also have externalities that lead to more investment distortions in firms that are closer to financial distress."
Prior to joining the Ph.D. program, Docgne received a B.A. Honors in economics from the University of Alberta. She is a first-generation college student, originally from Cameroon, in Central Africa.