Undergraduate
Entrepreneurship
Bachelor of Business Administration
WCE Business majors sometimes bring to the program a personal business idea, but that is not a requirement for acceptance. Students create and perfect their idea and business plan throughout their experience in the program. In addition, students have access to a number of resources such as: mentors, roundtables, peers, business plan writing tools, program leadership, faculty and staff which offer a holistic approach to supporting each student's post-graduation goals. Whether they include post-graduate studies, employment or starting a business, each student has the opportunity to transform their passion into their definition of success.
The BBA in Entrepreneurship is a lockstep program comprised of six custom-designed courses:
Introduction to Entrepreneurship
Revenues
Costs
Capital
Entrepreneurial Perspectives & Business Plan
Implementation
This plan covers four semesters; students begin with an introduction to Entrepreneurship (ENTR 3310) and apply for program admission during the fall semester. A total of 35-45 students are admitted each year via a rigorous application and selection process.
To learn more about the Entrepreneurship Major application process and for information sessions, please visit the The Cyvia and Melvyn Wolff Center for Entrepreneurship website.
---
ELASP
Fall 2016 Application is Now Open
Contact Us
Questions about ELASP:
elasp@bauer.uh.edu
Emerging Leaders Academic Success Program
C. T. Bauer College of Business
University of Houston
334 Melcher Hall Room 262
Houston, TX 77204-6021
---
See Also:
---
Contact Us
Undergraduate
Business Programs
334 Melcher Hall, Room 262
Houston, TX 77204-6021
Email: bba@uh.edu
---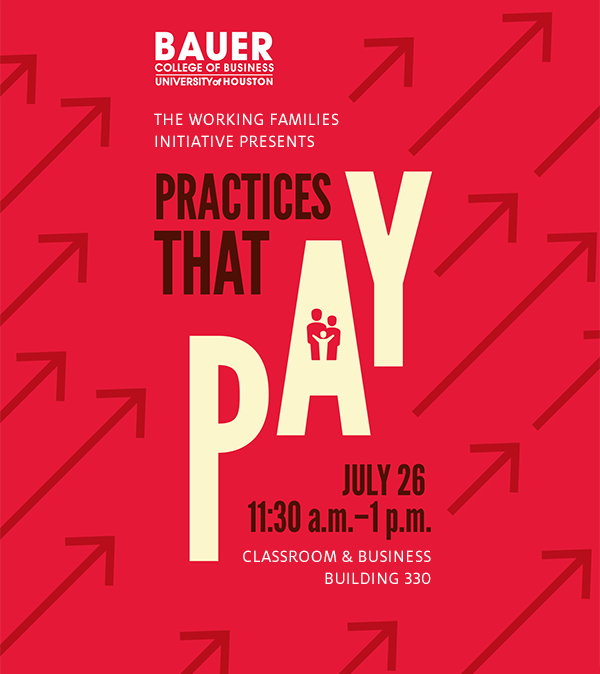 Join us on campus 7/26 for a conversation on best practices for working families. Lunch will be provided. Learn more.
---