Data is Business Intelligence Two Ways to Earn Your MS Business Analytics Degree
Complete this STEM-certified program in any format you desire: Learn about our in-class face-to-face MS Business Analytics program below, or learn about our fully online MS Business Analytics program HERE.
Data is the beating heart of modern business. With an MS in Business Analytics from Bauer, you'll get the skills you need to shape tomorrow's world – and the professional network to chart your own path.
The MS in Business Analytics offers two tracks: Data Analytics and Data Management. Whichever track you choose, you'll get hands-on learning experience directed by expert faculty who are leaders in their fields and whose thought leadership is helping to define this ever-changing frontier.
Welcome to Bauer. The next move is yours.
Questions about the MS Business Analytics program?
Contact Xiao Ma,
Associate Professor
713-743-0700
mba@uh.edu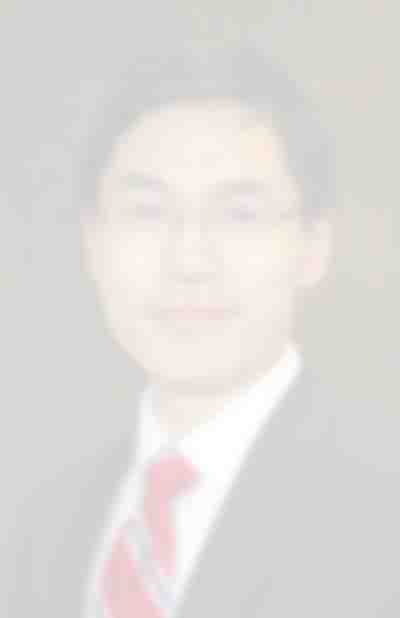 MS Business Analytics
Program Highlights
Master the collision of data and AI
Learn to apply Advanced Modeling and AI to business scenarios using R, Python and beyond.
Learn from the best
Our expert faculty are leaders in their fields, and give hands-on learning experiences.
Develop leadership skills
You'll understand how data drive decision-making in corporate settings.
Understand diverse industries
Know how data are used everywhere from healthcare and business, to engineering and operations management.
Choose the track yourself
Choose between tracks in Data Analytics, and Data Management.
At Bauer, we believe in learning by doing. That's why when you pursue an MS in Business Analytics at Bauer, you won't just sit in class and take notes – you'll dive right in with hands-on, analytical learning from Day 1.
Bauer's MS in Business Analytics program will provide you with the tools and skills that top employers are looking for in our increasingly data-driven world. No matter your background or discipline, you'll be exposed to an abundance of experiential learning and networking opportunities.
Get the skills you need to stand out, and to lead the businesses of tomorrow, today. Come to Bauer.
Houston: At the Intersection of AI & Business
Not only is Houston home to a thriving business culture, but it is also a hotbed of AI and data business and innovation. A recent survey from Accenture found that 65% of Houston-based businesses are building AI into their current operations and long-term plans, and forward-thinking investment includes many of the city's oil industry power players.
What does that mean for you? Pursuing your MS in Business Analytics from Bauer gives you marketable skills in a business environment that understands just how valuable those capabilities are. Those skills, with the Bauer degree, will put you into play as a valuable asset for these innovative businesses. And with Bauer's broad and deep alumni network – both in Houston, and beyond – you'll have an inside track at landing lucrative, influential, data-centric jobs that will drive the businesses of tomorrow.
Get ready for tomorrow, today.
Whether it's in Houston or beyond, get the experience you need to take you where you want to go.
Choose Your Schedule
Whether online or in person, full-time or part-time, you have all the flexibility and control to complete your degree the way that works best for you. With Bauer's MS in Business Analytics, you get the benefits of a hands-on, customizable degree that's tailored to your schedule. With evening and online classes available, our program is designed for busy professionals who need the flexibility of a part-time degree – which means you can keep earning while you're learning.
Career Guidance On-Demand
The Rockwell Career Center is Bauer's exclusive hub for business students to connect with the people and opportunities they need to advance their careers. Here, you'll get help and resources to leverage the power of your advanced degree.
Scholarships Available
There are many options for scholarships and financial aid. Contact the Bauer Scholarship Coordinator at scholar@bauer.uh.edu to learn more.
Admissions
Application Deadlines
Priority Scholarship & International Application Deadline
Final Domestic Application Deadline
Early Scholarship Deadline
Priority Scholarship & International Application Deadline
Final Domestic Application Deadline
A four-year undergraduate degree (or international equivalent) from an accredited institution, in any discipline.
You also need to take the GMAT or GRE, though you can apply for a GMAT/GRE waiver.
Post-bachelor's professional work experience is strongly preferred.
Send in Required Documentation
Follow the directions on this page under the section "Requirements."
You'll need official transcripts, letters of recommendation, a goal statement, GMAT/GRE scores, a résumé and international students will need other documents, too, that you will be directed to complete.
Follow Application Status
You will receive a welcome email 24-48 hours after applying.
If notified of missing items, submit promptly.
Expect an update on your status 2-3 weeks after applying. Applicants selected to continue the process will be invited to interview.
Latest Look
Student Profiles
What makes a Bauer MS Business Analytics student?
Average Incoming GMAT Score
59% F 41% M
59% Female
41% Male
Average Years of Professional Experience
Data reflects entering classes of Fall 2021
What Does It Cost?
Financing your MS
Information about financing a MS
Next Steps
Our admissions counselors are available to answer any questions you have about the MS Business Analytics program and the application process.
Learn more
Attend a MS Event
Join an in-person or online event to learn more about how a Bauer MS can work for you.