Community
Tastemakers
Bauer Alumni (and Married Couple) Follow Their Creative Dreams
Now based in Los Angeles, Ralph and Michelle Degala are using what they learned in business school to integrate corporate careers with burgeoning roles as social media influencers.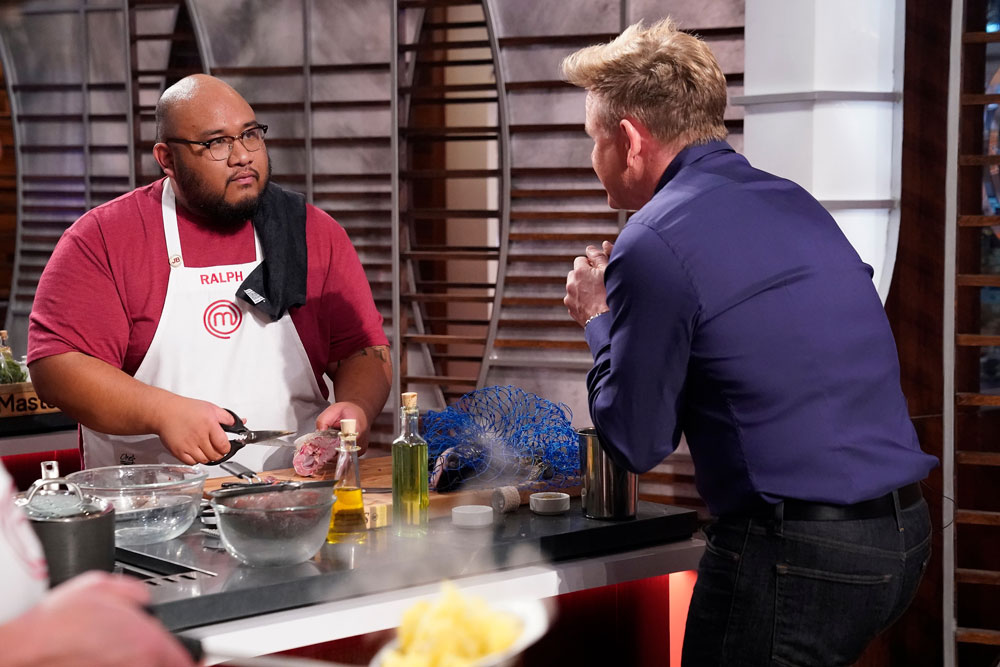 Photo by MasterChef/Fox
Ralph Degala (BBA '12) competed on Fox's "MasterChef" this year.
Bauer Alumni (and Married Couple) Follow Their Creative Dreams
Now based in Los Angeles, Ralph and Michelle Degala are using what they learned in business school to integrate corporate careers with burgeoning roles as social media influencers.
Writing Your Own Journey
Both Ralph and Michelle Degala pursue their creative interests professionally in addition to holding corporate leadership positions. Ralph competed on Fox's "MasterChef" this year, while Michelle is a social media influencer with 23,000 followers on YouTube.
"Back when I started, it was like, 'What? You have a YouTube channel? What are you talking about? You film yourself in your bedroom? Are you kidding me? That's so weird.'"
—Michelle Degala (who's since snagged sponsorships from global beauty brands)
"'MasterChef' has given me a chance to just try. To anyone thinking of pursuing a nontraditional career, my advice to you is that you have to write your own journey."
—Ralph Degala (who finished in the top 15 of the televised cooking competition)
SOCIAL LINKS:
Michelle Degala on YouTube &
Ralph Degala on Instagram →
Michelle Nguyen Degala (BBA '12) has always been supportive of her husband, Ralph Degala (BBA '12), and his crazy ideas. But the day Ralph auditioned for Fox's "MasterChef," even she was dubious.
Arriving together at a Hollywood studio, they encountered about a thousand wannabe TV stars, eager to impress judges with their fancy culinary creations and expensive kitchen equipment. All Ralph had to show for himself was a little Pyrex dish filled with the Filipino noodle dish pancit, which he had gotten up at 5 a.m. to prepare.
"I'll be honest with you. I thought he had no chance," says Michelle, who studied marketing at Bauer College and has thousands of followers on the YouTube fashion-and-beauty channel she launched in 2013. "I really thought, 'OK, we'll just get this over with, and then we'll go home and go back to our life.' Little did I know our lives were about to change."
As it turned out, Ralph — a Teddy Bear-shaped, Bauer-trained accountant with a hip-hop spin on his Filipino parents' native cuisine — stole the hearts of celebrity judges Aarón Sanchez, Joe Bastianich and Gordon Ramsey.
Charmed by his Houston homeboy realness and flavorful "Trillipino" home cooking, they awarded him a coveted spot on Season Nine of the amateur-chef competition. Appearing on 12 episodes, he finished 13 out of 43, not bad for a Bauer accounting major who had only dabbled in food.
What Ralph brought to table was a likeable personality and an abiding passion for Filipino cuisine, which only recently has become a hot trend. He told judges he "wanted to win the hearts of America."
"I've never met anyone who didn't love him," Michelle says. "When he walks into a room, everything just lights up." She should know.
The couple met via UH's Asian Business Student Association (ABSA), which Ralph co-founded in 2010. Michelle had just changed her major from pharmacy to marketing and was looking for a way to meet like-minded business students.
I wouldn't have had the journey that I have now if it wasn't for the networking and opportunities that Bauer offered to me.
Michelle Degala
(MBA '10)
Ralph was born in Saudi Arabia to Filipino parents who are both nurses; his family moved to Houston in 1998. Michelle's parents are from Vietnam. She was born and raised in Dallas, where her mother is a successful entrepreneur and gemologist.
Today, both Ralph and Michelle attribute their media prowess to their Bauer experience, especially ABSA.
"The Asian Business Student Association still to this day is my No. 1 biggest accomplishment in life," Ralph says with trademark enthusiasm, skipping right over his "MasterChef" Cinderella tale and his accounting experience at philanthropically innovative TOMS shoes and blue-chip Ernst & Young. (Today, he's a senior accountant at Kendo Brands Inc., a beauty-brand incubator.)
Like Ralph, Michelle has balanced a career in the corporate world with an afterhours gig as a social-media influencer.
Though she was a marketing major, she discovered she loved human resources during an internship with Aerotek. Today, she manages the HR program for Air Liquide. Building strong ties with universities is at the core of her work. She says she draws on her Bauer experience at every turn and values her company's ongoing relationship with UH.
As for her YouTube life, she launched her channel as a creative outlet and a way of pursuing her interest in beauty and fashion.
She now has more than 23,000 followers and has snagged sponsorships from bigname brands like Clinique, Moroccanoil and Sigma Beauty.
When she first started taping YouTube spots in her bedroom, some people didn't get it. But Ralph knew it was something she loved, and one day he surprised her with a fancy video camera. When Google contacted her out of the blue trying to pay her for her YouTube content, she knew things were getting real. That first $2,000 payment was a nice out-of-the-blue bonus.
---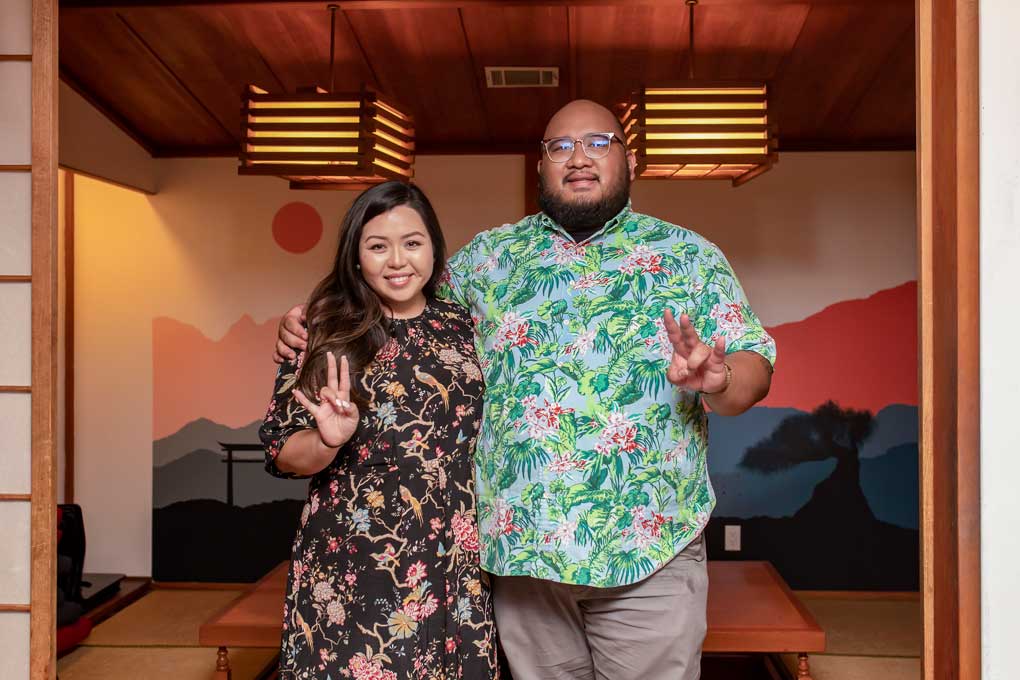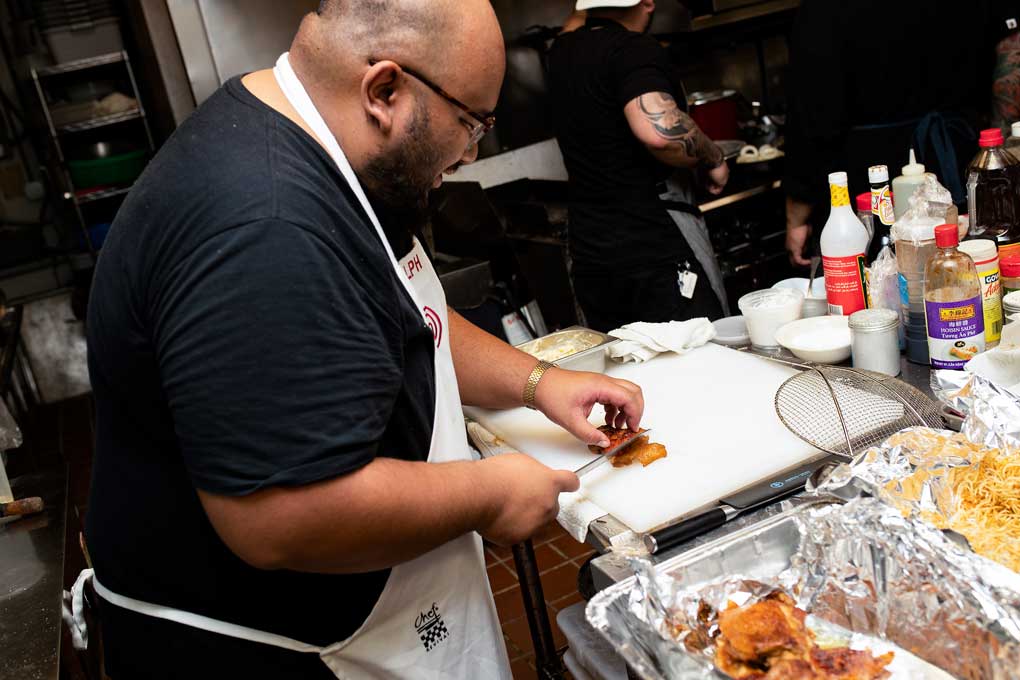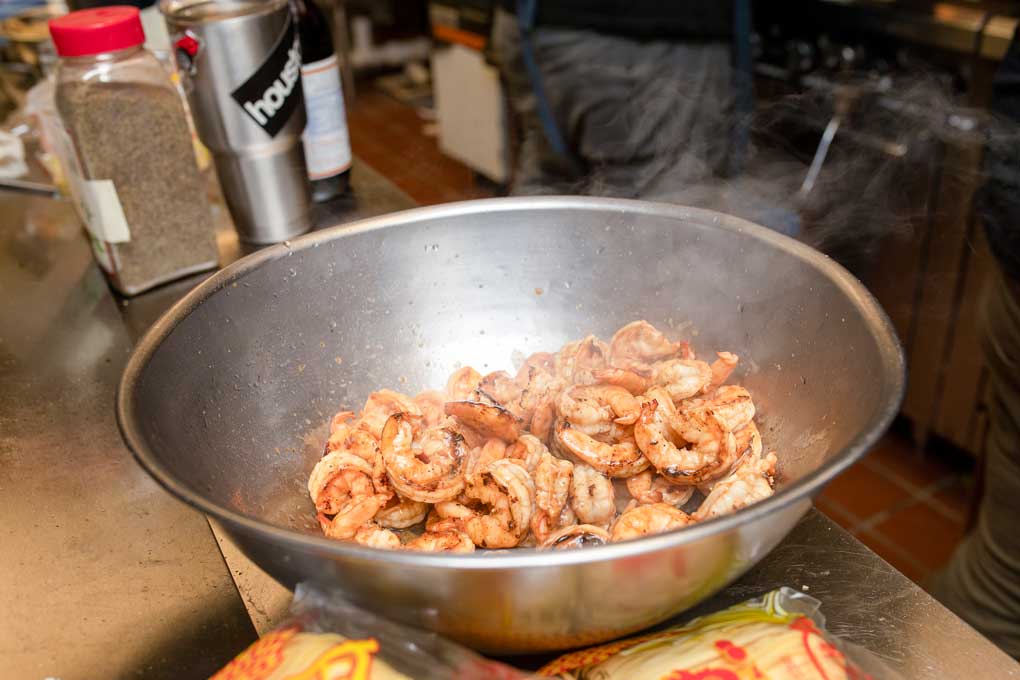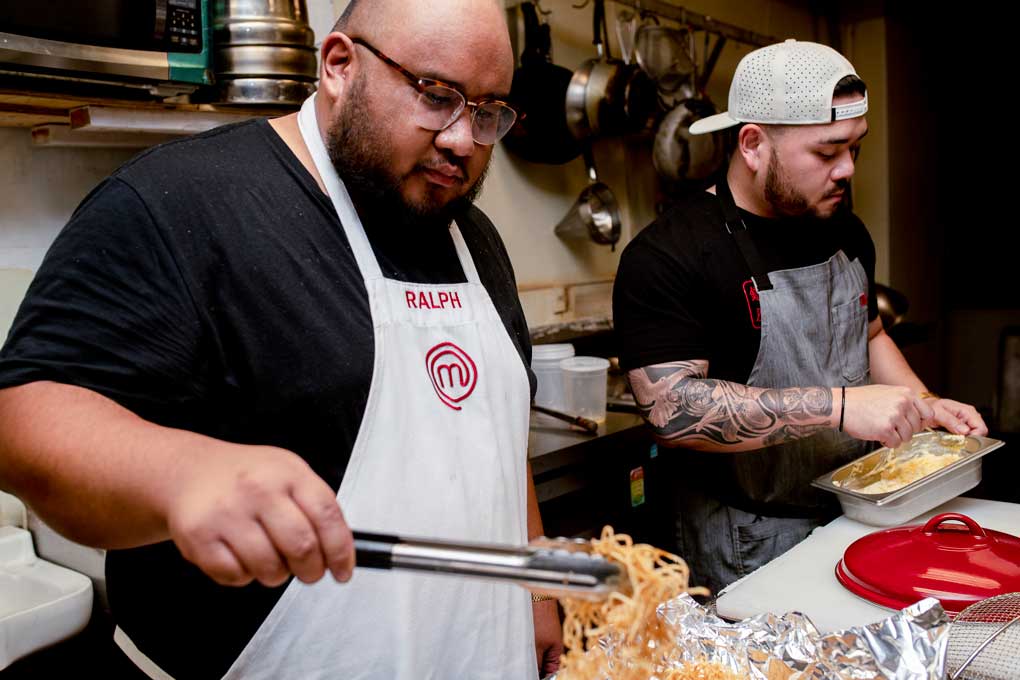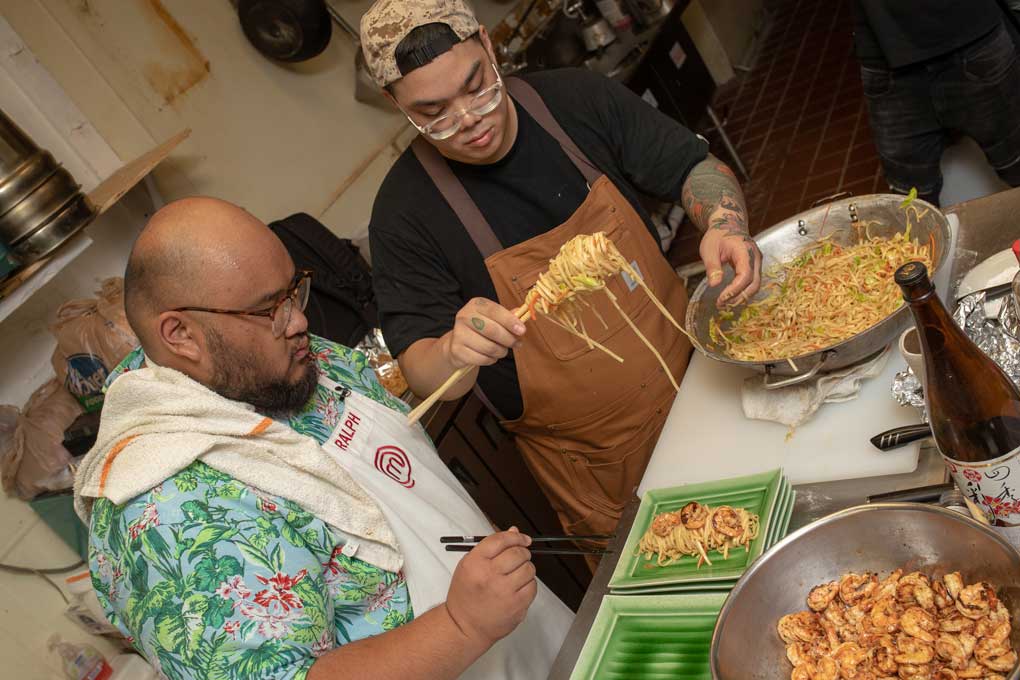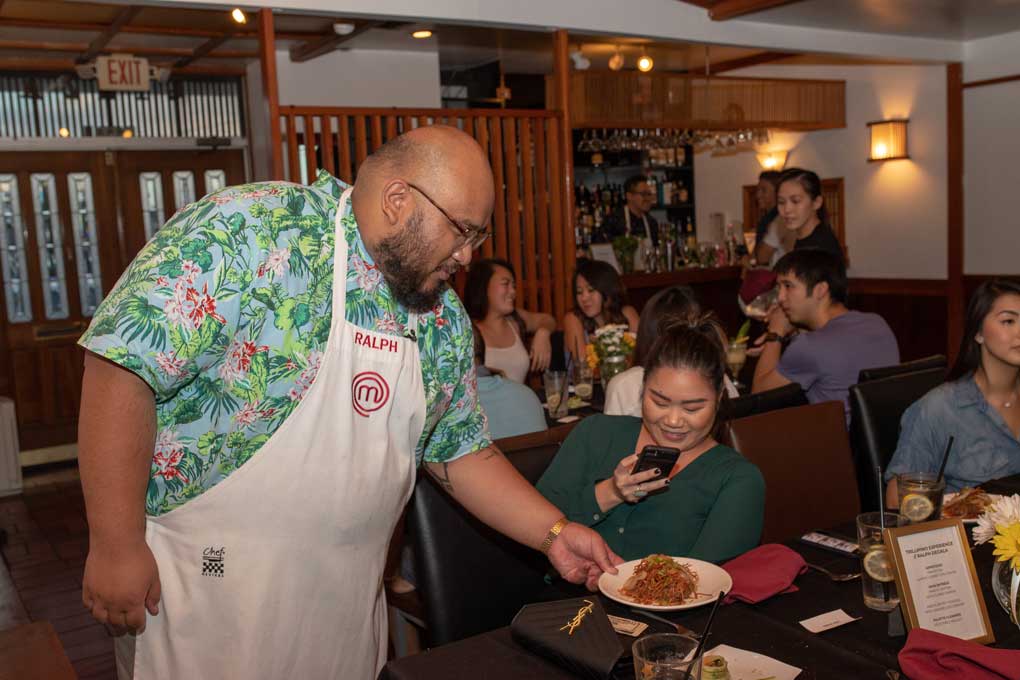 Photography By Brandon Washington
---
While Michelle loved jewelry, makeup and gorgeous clothes, Ralph craved food. A self-described "chubby" kid, he began to dabble more seriously in the culinary world as a Bauer student. He worked in restaurants, often helping friends with popups, behind the bar, even as a DJ.
After graduating, he followed a 9-to-5 career path in accounting. In his down time, food beckoned. When Houston's oil and gas industry experienced a recession in 2015, he decided it was a good time to move.
Landing a position as a senior accountant at TOMS in Los Angeles, he found himself at the epicenter of an exploding culinary culture. "It was like a playground," he recalls.
With Michelle's YouTube presence peaking, she encouraged Ralph to post Filipino cooking demos on YouTube. They saw a need, since most of what was out there was in Tagalog. Ralph believes those first three videos helped him clinch his spot on "MasterChef."
Though Ralph flamed out of the contest with a Filipino dessert, Brazo de Mercedes, he has no regrets. He plans to continue creating YouTube content and staging popups.
Having grown up in the Middle East, he dreams of someday opening a chicken shawarma stand in Los Angeles. Whatever aprons they wear, both Degalas believe they found their recipe for success at Bauer.