News Center | Office of Communications
Latest News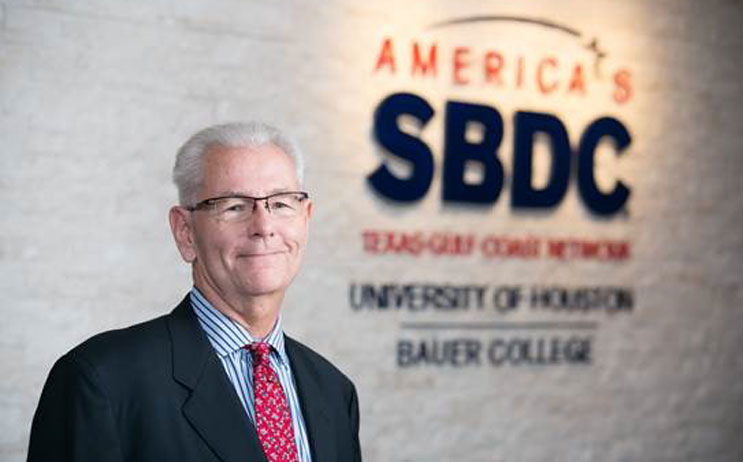 September 18, 2018
The University of Houston Texas Gulf Coast Small Business Development Center (SBDC) Network is pleased to announce that Steve Lawrence, Ph.D., MBA., State Director of UH Texas Gulf Coast SBDC Network, has been elected to the national Association of Small Business Development Center (ASBDC) Board of Directors.
---
September 11, 2018
U.S. News & World Report has ranked the C. T. Bauer College of Business at the University of Houston among the top programs in the nation this week on its 2019 Undergraduate Business Rankings, with additional recognition for the college's entrepreneurship and accounting programs.
August 31, 2018
A nonprofit corporation that oversees audits of public companies has recognized a Bauer College graduate accounting student with a $10,000 scholarship.
---
---
---
---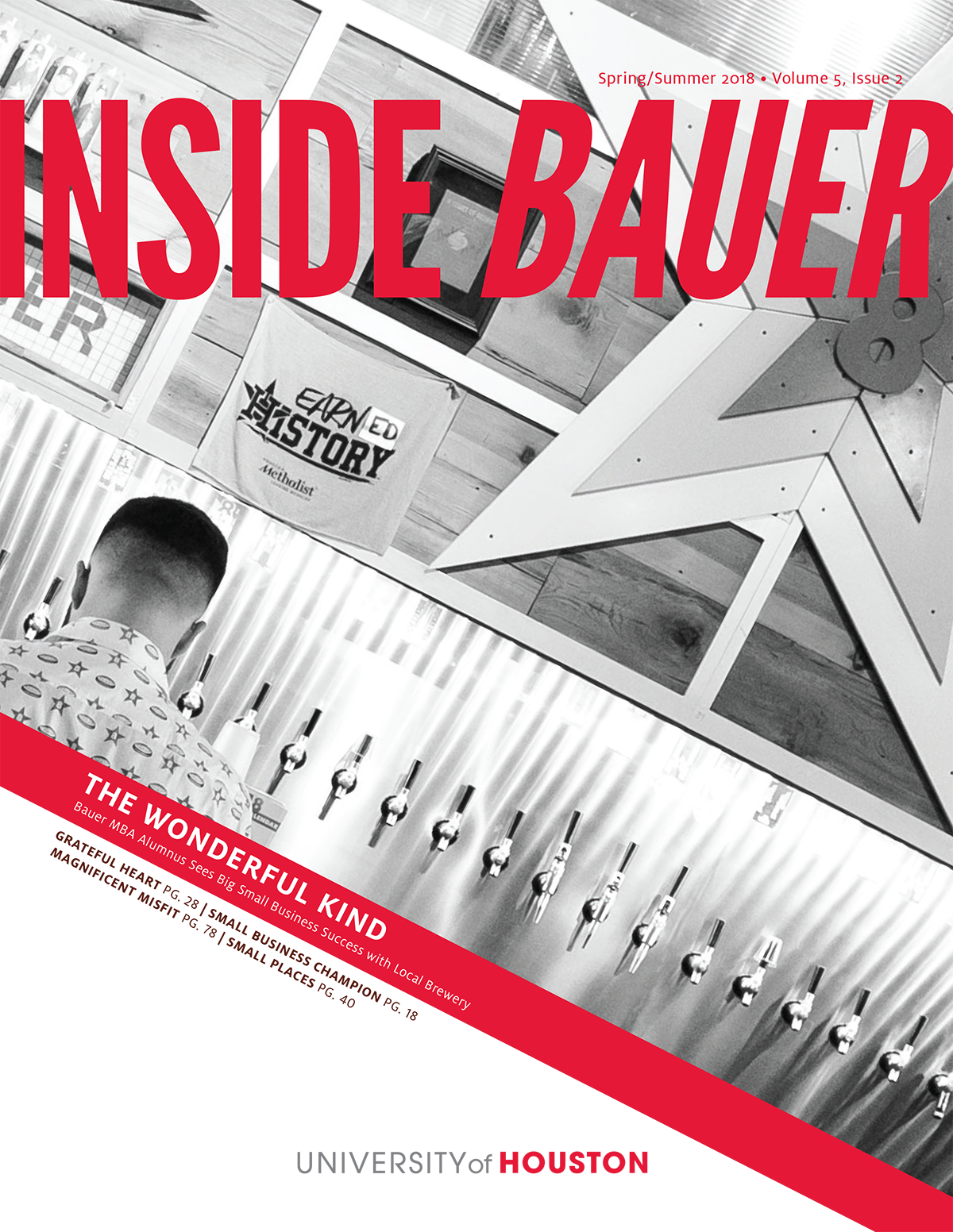 Inside Bauer
Inside Bauer is produced for the C. T. Bauer College of Business by the Office of Communications within the Office of the Dean. Distributed twice a year, the magazine highlights student success, faculty research and innovation, programs, alumni and donors, and more.
In this issue, we celebrate small business, along with the lives and communities that benefit from supporting those dreams. In our cover story, Bauer alumnus Ryan Soroka shares his passion for embracing the country's fourth largest city as a tight-knit community through his Houston-proud company, 8th Wonder Brewery. We also share stories of students with entrepreneurial aspirations, including Caroline Ferguson, who recently launched Grateful & Company, a business focused on ending suicide on college campuses. The magazine also includes nearly 20 more stories of student, faculty, alumni and program success, with a focus on small business.
I'd like to receive Inside Bauer. Put me on the mailing list!
---
Upcoming Events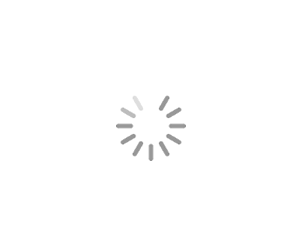 ---
Contact Us
For direct media inquiries and to interview a faculty expert, contact:
Jessica Navarro
Executive Director, Communications
713-743-4348
jnavarro@bauer.uh.edu
(Email preferred)
---
Office of Communications
Melcher Hall Room 320G
University of Houston
Houston, TX 77204-6021
---
See Also