News Center | Office of Communications
Latest News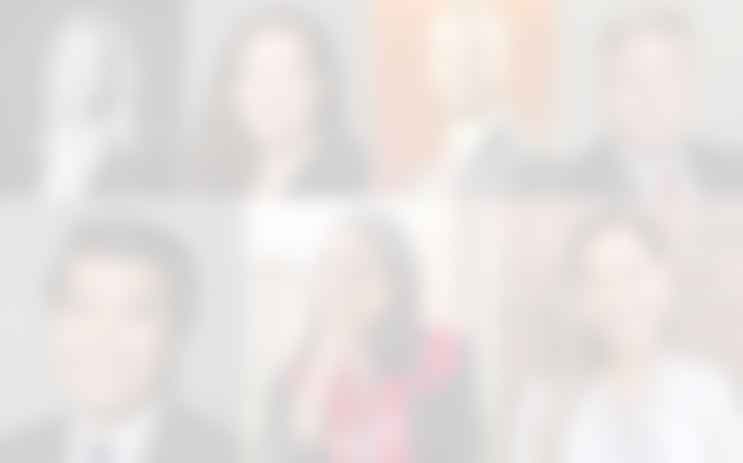 May 26, 2020
Each semester, Bauer's Graduate and Professional Programs selects students from each program to recognize as outstanding students.
---
May 20, 2020
Steve Werner, Professor and Chair of the Department of Management & Leadership at the C. T. Bauer College of Business, was recently honored with the University of Houston (UH) Global Faculty Award.
May 19, 2020
Bauer College Dean Paul A. Pavlou co-authored "Tempting Fate: Social Media Posts, Loss of Followers, and Long-Term Sales," which recently was accepted for publication in MIS Quarterly, a very top journal in Information Sciences with a high impact factor.
---
---
---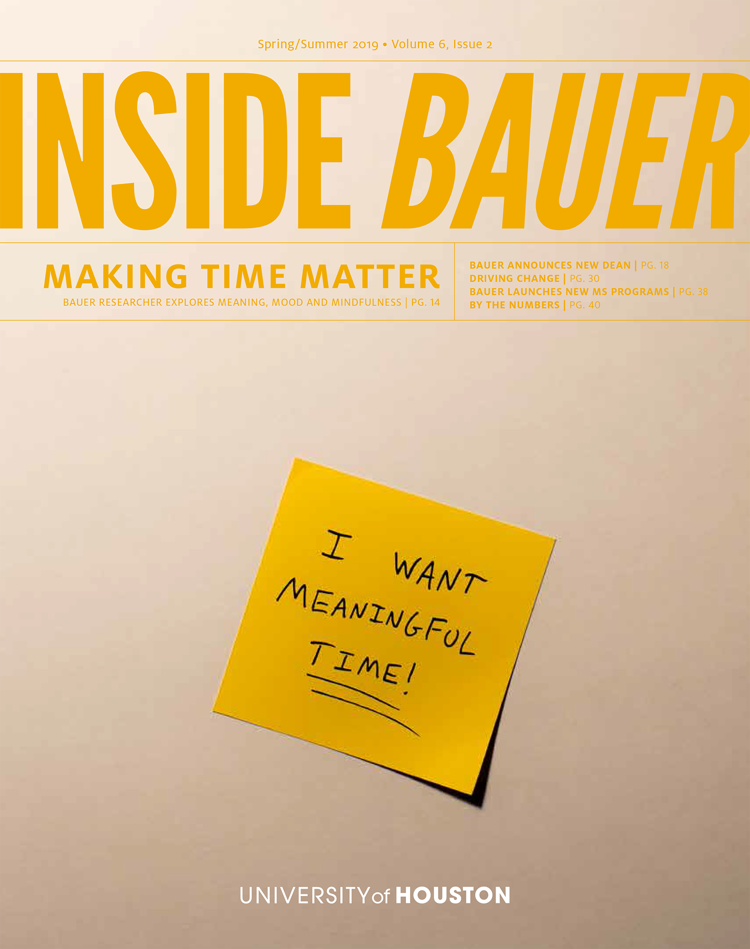 Inside Bauer
Inside Bauer is produced for the C. T. Bauer College of Business by the Office of Communications within the Office of the Dean. Distributed twice a year, the magazine highlights student success, faculty research and innovation, programs, alumni and donors, and more.
This issue focuses on the changing face of business school and how we are evolving to address a broader and deeper base of students, a more complex and connected world, and industries that are adapting to meet similar challenges.
We hope to show how Bauer College is innovating through stories about faculty research, like Assistant Professor Melanie Rudd's exploration of mood and meaning. This issue also includes stories about students and recent alumni who are finding careers in uncharted waters — take Rani Ramchandani (BBA '14), an operations associate for a community-driven crowdfunding company, or Bertha Ciliberto (MBA '18), manager of data science for a software company and analytics lab that develops decision support solutions for commodity supply and trading businesses.
And, with this focus on innovation in business education, it makes sense that we're looking closely at areas where Bauer College is evolving, including two new master's degree programs and the addition of Dean Paul A. Pavlou to the college's leadership team.
I'd like to receive Inside Bauer. Put me on the mailing list!
---
Upcoming Events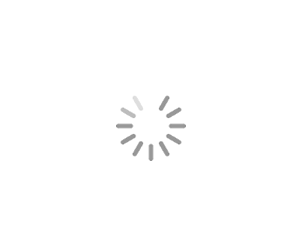 ---
Contact Us
For direct media inquiries and to interview a faculty expert, contact:
Jessica Navarro
Executive Director, Communications
713-743-4348
jnavarro@bauer.uh.edu
(Email preferred)
---
Office of Communications
Melcher Hall Room 320G
University of Houston
Houston, TX 77204-6021
---
See Also