Community
Close Call
Bauer Cougar Fund Alumnus Overcomes Odds & Tragedy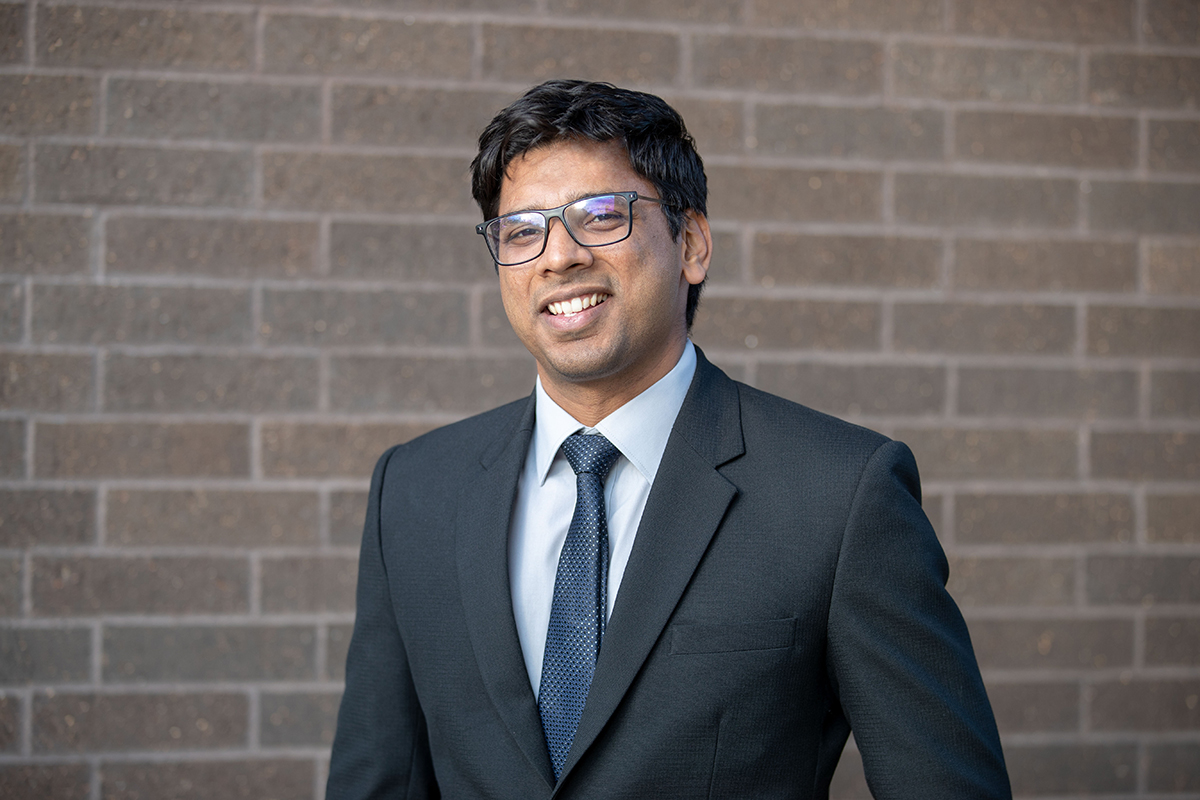 WHEN A JOB OFFER FELL THROUGH, COUGAR INVESTMENT FUND ALUMNUS VIRAL MEHTA USED THE CONSIDERABLE NETWORKING SKILLS HE GAINED AT BAUER TO FIND ANOTHER POSITION.
The summer of 2017 was shaping to be a pinnacle moment for Viral Mehta (MBA '17).
Wrapping up his two-year MBA program at Bauer College, which included a stint as a portfolio manager for the student-run Cougar Investment Fund, he had accepted a job at a small financial consulting firm in Boston. Suddenly and without warning, his best-laid plans fell to pieces.
Just days after graduating, the Mumbai native learned that his 66-year-old mother had died suddenly of a heart attack back home in India. As if that weren't enough, his future boss in Boston suffered a paralyzing illness and wasn't sure if he would be able to stay in business. The job offer was off.
For a while, Cougar Investment Fund was my icebreaker. Anytime I used to go to a networking event, I would mention that I was a portfolio manager at Cougar Investment Fund.
VIRAL MEHTA
(MBA '17)
Because Mehta's international student visa was about to expire, his future was in peril. If he couldn't find work within 60 days, he would have no choice but to return to India. "That was very tough," he recalls. "It was a very difficult deadline."
But the industrious Mehta, who had earned a master of commerce degree from the University of Mumbai and completed the CFA Institute's Chartered Financial Analyst program before leaving India, didn't miss a beat.
He may have come to Houston as a shy and somewhat introverted outsider. But his Bauer experience had taught him to be a go-getter and a networker.
While working on his Bauer MBA, he had attended campus mixers, interacted with successful alumni and business executives, networked with the CFA Society of Houston and the city's Indian-American community, even volunteered with nonprofits "just to meet people."
At every opportunity, he used his Cougar Fund credential as an icebreaker.
Inevitably, he found that people were impressed that he was helping manage $10 million of private investment funds. All this bolstered his self-confidence.
And just when he needed it most, the networking and communication skills he mastered at Bauer paid off.
With 30 days to spare, Mehta locked down a position at Conn's HomePlus, where he has been a financial analyst since November 2017. On LinkedIn, in particular, he said, recruiters responded positively to his queries, "and they really liked my profile."
Today, Mehta believes his Bauer experience has been crucial to his success. He says his time at the college taught him the value of team building, exposed him to "different people from different backgrounds," and allowed him to work with entrepreneurs and business leaders with decades of experience.
When he arrived on campus, "my outlook was a bit narrow and shallow," he says. "When I came here and did the program, my outlook widened."
Now 30, Mehta says he fell in love with business as a kid growing up in Mumbai. His dad worked in financial services, and his family lived near the stock exchange. "My dad used to go there very often, and I would accompany him," he recalls. "I was fascinated with the stock market and the way business worked."
When he decided to pursue a second graduate degree in the states, he saw Houston as a city of business opportunity and cultural diversity. (Didn't hurt that the weather is similar to home and that the city has a great food scene, even for a vegetarian, he jokes.) He also felt that a UH education was a good value.
"Compared to other universities with the same ranking, it offered a very good return on the investment."
His quick turnaround from challenges after graduation has only reinforced his opinion. "Now when I talk to my dad, I tell him that this was one of the best decisions I ever made in my life — to do my MBA at Bauer."