Community
Risk & Reward
Bauer College Alumna Disrupts Insurance Industry
with New Perspective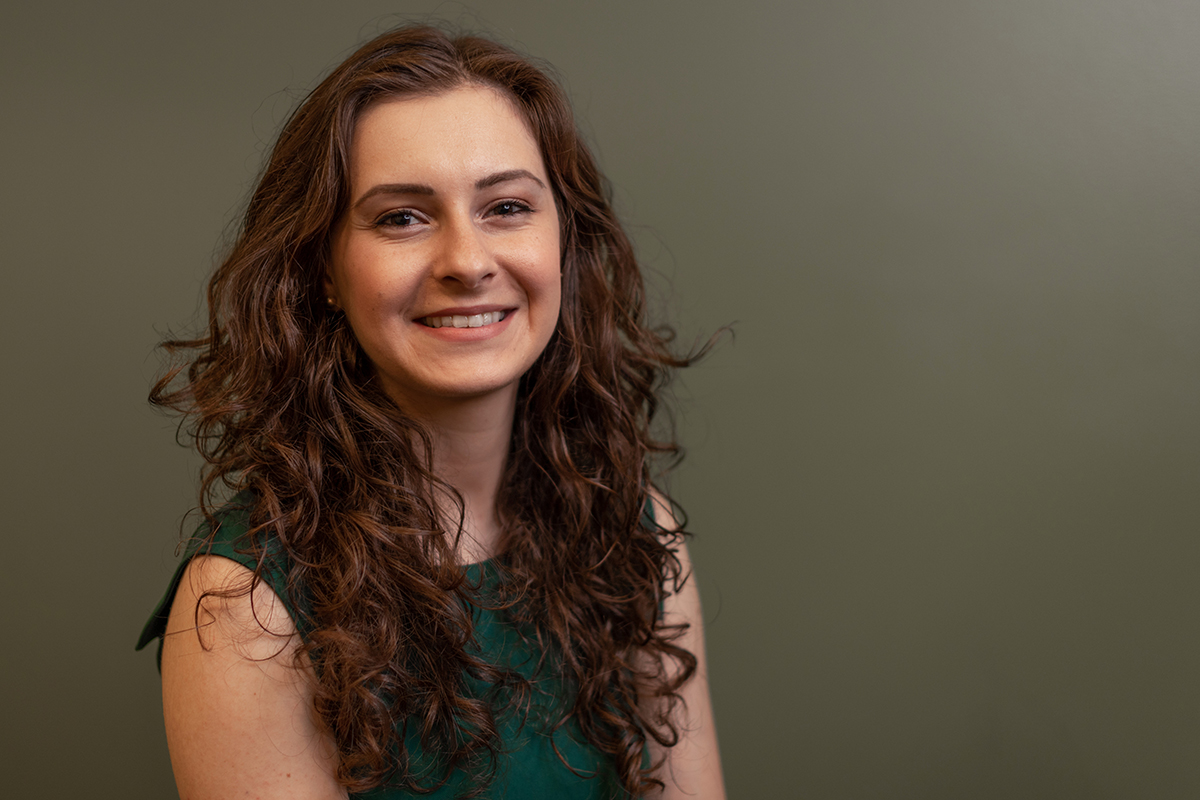 As the daughter of immigrant parents, Bauer College alumna Anais Babajanian (BBA '13, MSACCY '14) attributes the professional success she's achieved at a young age to how she was raised.
Anais Babajanian isn't a typical insurance agent. She thrives on risk — the kind that comes with changing careers just a few years out of college or revamping a family business.
Babajanian, 27, did both things in the last two years, transitioning from public accounting to work as principal at ATAB Insurance Services, an independent insurance agency serving clients in Texas and California.
"I studied accounting, got my CPA license and worked for one of the Big Four firms," she said. "Public accounting makes you so resilient, and you can pretty much do anything you want from there."
And Babajanian realized quickly that she wanted something entrepreneurial that involved her family. She'd worked part-time for ATAB, her mother's agency, during her time as a Bauer student and decided to take on the challenge of bringing a fresh perspective to the business using the skills she gained in the college's accounting and honors programs.
I'm trying to inspire other millennial insurance agents.
ANAIS BABAJANIAN
(BBA '13, MSACCY '14)
"My mom is a salesperson, so there were no operations in place," she said. "She didn't have an employee handbook or follow-up systems, pipelines…no idea what was coming in and out. She wanted the bottom line. But, if you don't have a solid foundation, it doesn't matter what sales you bring in, especially in insurance, because the relationship doesn't end when you close the sale, it only begins – you have to nurture your clients year-round."
Babajanian launched a website for the agency and transitioned from paper filing to a digital system, along with implementing social media marketing and an incentive program for employees. But perhaps more importantly, she brought a new energy to the company.
"In financial services overall, and especially in insurance, there's definitely a generational gap," Babajanian said. "There's the mentality of making cold calls and just going through your list to hustle. But there are other ways to get business."
She added: "You want to be involved in the community where your customers live, communicate with them regularly, share your knowledge with them. Sitting down and really teaching people is so gratifying and something I'm trying to inspire other millennial agents to do as well."
In her role at ATAB, Babajanian leads on customer acquisition and education, specializing in commercial insurance and focusing on building relationships.
"With insurance, people don't necessarily want to buy a policy but they know they have to," she said. "So, it's about humanizing agents and making it personal. When a claim comes or something happens, you don't want people to be surprised or confused. You want to make sure they know about the resources they have available and that you're there."
That approach seems to be making an impression in the industry — Babajanian was recently featured on the cover of IA Magazine as one of their 10 young independent insurance agents on the rise. The publication noted her role as an industry disruptor, something that she said that she likely came by honestly.
"The way I was raised has everything to do with what I'm doing now," Babajanian said. "My family is of Armenian descent, and my parents are immigrants, born and raised in Iran."
She added: "Coming from immigrant parents makes you really appreciate the opportunities of living in this country. There's absolutely no way my mom would have been able to open a business as a woman in Iran. It makes me extremely grateful every single day that I get to do this."