Giving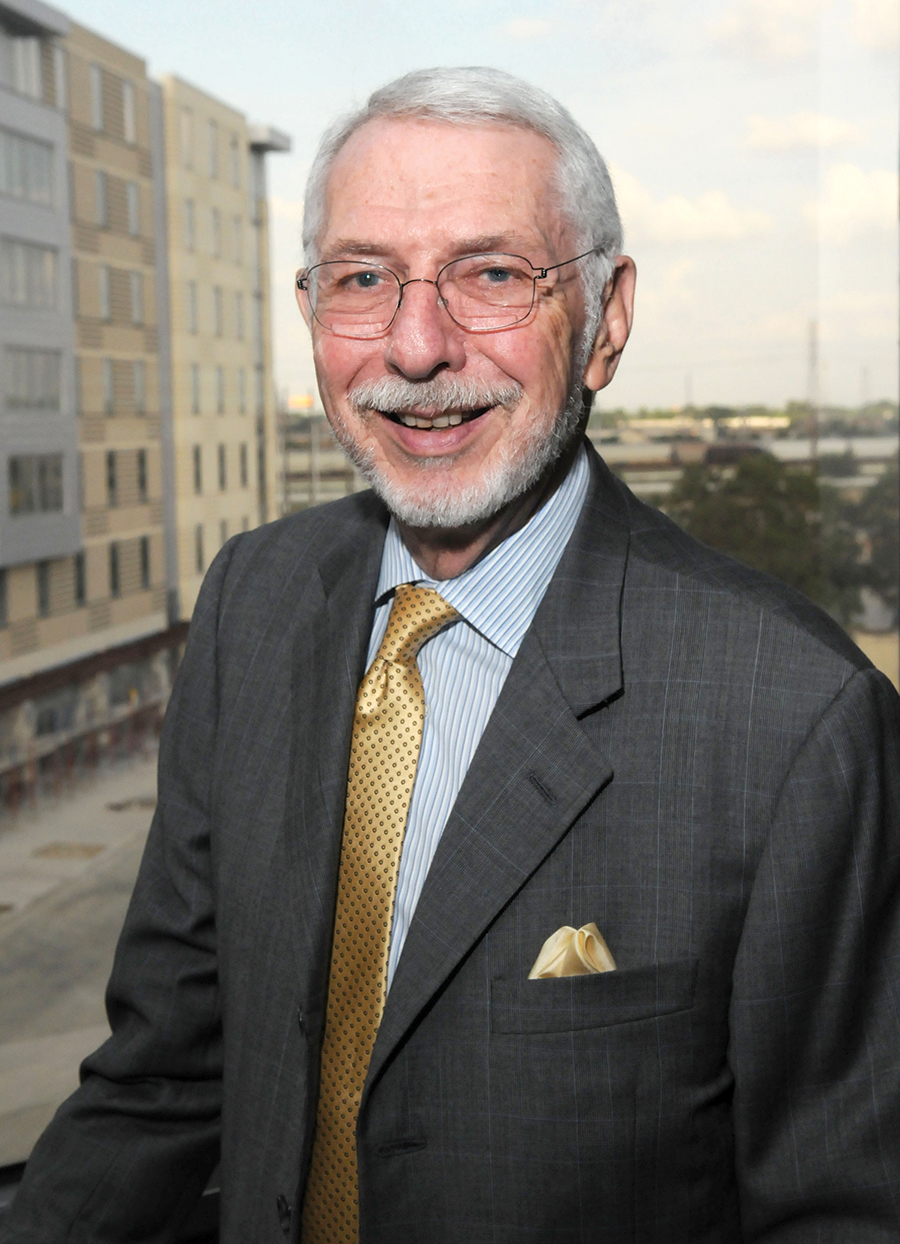 It is difficult — nearly impossible — to put into words what Melvyn Wolff has meant and will continue to mean to Bauer College."
LATHA RAMCHAND
DEAN, C. T. BAUER COLLEGE OF BUSINESS
Remembering a Legacy
Bauer College Celebrates Donor and Philanthropist Melvyn Wolff
Noted business leader and philanthropist Melvyn Wolff passed away peacefully in his sleep on May 25 at the age of 86.
Wolff, along with his wife Cyvia, was one of most ardent supporters of student success at the Bauer College. Together, they made a naming gift in 2007 to the college's entrepreneurship program, now known as the Cyvia and Melvyn Wolff Center for Entrepreneurship. He also served as a member of the Bauer College Board for nearly a decade.
"It is difficult — nearly impossible — to put into words what Melvyn Wolff has meant and will continue to mean to Bauer College," Dean Latha Ramchand said.
She added: "If you knew Melvyn, you knew that he appreciated hard work, innovative ideas and giving back. He did more than just put his name on our entrepreneurship program. He shared his values and vision with our students, attending as many events as possible, engaging with students through what became known as 'Lunch with Melvyn,' providing generous endowed scholarships to our students and inviting them to his home, traveling with a group each year to meet with Warren Buffett in Omaha and genuinely caring about our program and our Bauer family."
Born in 1931 in Houston, Wolff attended San Jacinto High School and Wentworth Military School. After spending one year at the University of Texas, he earned his bachelor of business administration degree from the University of Houston in 1953. He proudly served as a lieutenant in the U.S. Army and was stationed in Korea for one of his two years of service.
Wolff joined his family's partnership in Star Furniture Company in 1956. Following the death of his father and another partner, he became president of the company in 1962, when Star's revenue was less than $2 million. Along with his sister, Shirley Toomim, he bought out other partners in 1964.
As chairman, Wolff led his family business through a transformation that ultimately resulted in the company's sale to renowned investor Warren Buffett, who made Star part of the Berkshire Hathaway portfolio. Wolff and Toomim took Star from the brink of collapse decades ago and grew it into one of the top 100 furniture stores in North America, culminating in the sale to Buffett.
Wolff was very active in the Houston community, serving on the board of many organizations, including the Ronald McDonald House, the M.D. Anderson Cancer Center, the Jewish Geriatric Foundation and the Development Board of the University of Texas Health Science Center. In addition, he also served as president of the UH College of Business Foundation, president of Congregation Beth Israel and vice president of the American Cancer Society of Houston.
In 2008, Wolff shared his perspectives with graduating students as keynote speaker of the Fall Undergraduate Convocation.
"In each challenge, there will be a hidden opportunity for those clever enough to find it. When the world looks easy, and everything is on an upswing, it is much harder to unseat the protectors of the status quo. Fresh, innovative ideas carefully implemented will carry the day."
He added: "You must know that to whom so much is given, so much is expected. Make a commitment to yourself to experience the joy of sharing your good fortune. There is no better feeling than the satisfaction of making a difference in the lives of others."