Faculty
Real Involvement
Houston Real Estate Industry Supports Bauer College Program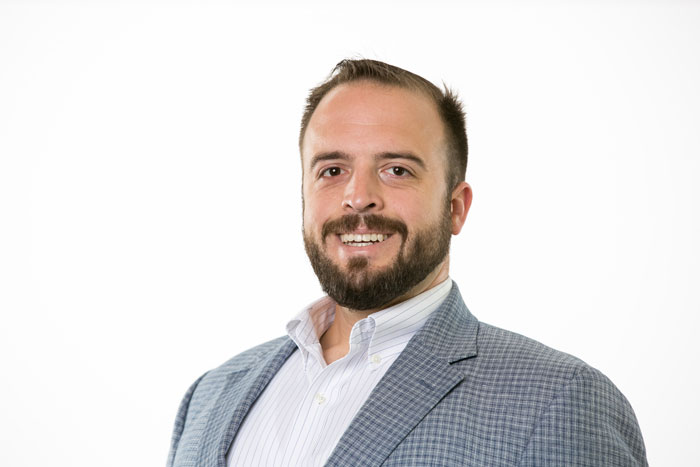 Keith Richards, one of the first graduates of the Bauer College Real Estate program, has returned to campus and now serves as a Clinical Assistant Professor and Executive Director of the program.
Students are getting even more learning outside the classroom, and we're helping them bridge the gap and foster relationships.
Keith Richards (MBA '12)
Executive Director, Real Estate Program
LEARN MORE: Bauer Real Estate Program →
Before Bauer College partnered with real estate industry professionals in 2011 to create its Real Estate Program, the nation's fourth largest city lacked strong undergraduate and graduate education opportunities for those who wanted to enter the field.
But, with industry supporters committing $1 million in initial funding and nearly $1 million more in ongoing support to date, real estate education in the Houston area has since grown rapidly. One of the first graduates of the programs, Clinical Assistant Professor Keith Richards, became the program's executive director in 2016. Richards earned an MBA and Graduate Real Estate Certificate at Bauer in 2012.
Bauer's Real Estate Program benefits from a 60-member executive advisory board and clinical faculty drawn directly from Houston's leading real estate organizations — and those professionals and their networks together make a critical difference in students' lives.
Richards, as executive director, acts as a vital conduit bringing the right people together so that students can more easily develop their strengths and interests within a vast, vital real estate market.
"I know of three or four students who have met with industry professionals this week alone," Richards said. "Some will come in kind of wide-eyed, maybe just figuring out, 'Oh, being a real estate major doesn't mean I have to be a realtor, there are a whole lot of other career paths out there.'"
He added: "I'll begin coaching them through that, helping them sort through some things. Once we have a few factors identified, I'll send them out to a mentor in their field, only we can get more granular than that because we have so many supporters."
The program pays for a student's first-year membership in one of 17 professional organizations, enabling the student to further connect with whatever specific real estate niche they are interested in.
"Now they're getting even more learning outside the classroom and we're helping them bridge the gap and foster relationships. Then when they get ready to graduate, some of them already have a fairly solid network," Richards said.
The "hands-on" approach with students, and word of mouth about a relatively new program in a relatively new field of study, has helped fuel fast growth. Since last year, enrollment has doubled. Graduate and undergraduate students pursuing their MBA, graduate degrees in MS Finance, or BBA degrees, earn Real Estate Certificates through Bauer's program.
Yet another layer of student support is the Stanford Alexander Center for Excellence in Real Estate, with offerings that further help students prepare for successful careers. An annual Innovation Symposium at the center showcases student research and best real estate practices in the Houston region for an audience of industry professionals. Those professionals and its clinical professor roster, a veritable who's who of real estate experts in Houston, are the thing that sets Bauer's Real Estate Program apart from real estate programs at other schools, Richards said.
What sets the program apart from those at other schools, Richards said, is the industry involvement, which also extends to the roster of clinical faculty.