Executive Education
Open enrollment options for working professionals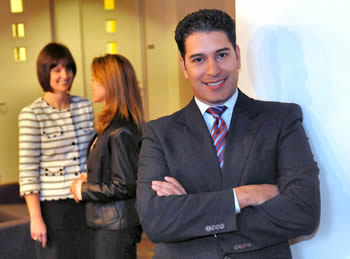 Bauer College Executive Education programs are designed to enhance the capabilities and competencies of executives through either open enrollment or customized, research-based courses and workshops designed in collaboration with our client companies. These flexible programs are designed for working professionals to receive short term training on subject matters pertinent to their career.
Open enrollment programs are designed for anyone with an interest in enhancing their knowledge in a particular subject area.
Our custom programs are designed to meet the needs and objectives of specific companies. The goal of these programs is to equip participants with the knowledge and skills necessary to be successful leaders in their industry. We work with you to define your educational objectives, then find the right faculty--starting with those in the Bauer College's academic departments- - to develop and deliver programs that broaden the perspective and strengthen the skills necessary to compete in today's and tomorrow's business markets.
If you are interested in an Executive Education program, please contact John Reinert at jreinert@uh.edu or office number 713-743-2770.