Students
Overcoming Odds
Accounting undergraduate balances family, education with service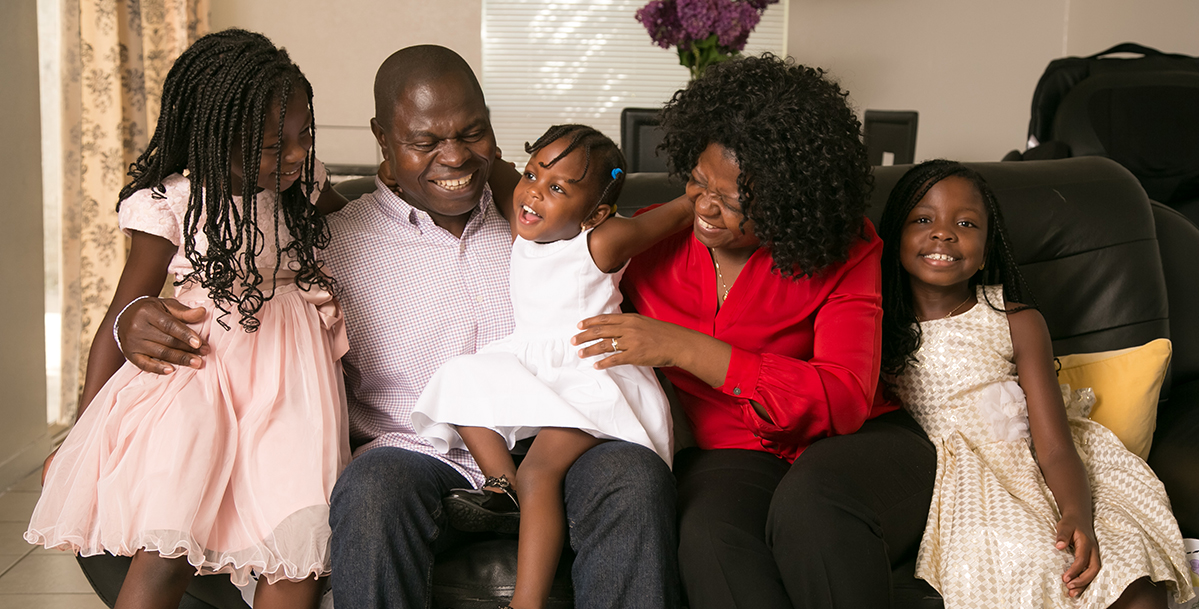 When you have an objective in mind — when you have a goal that you really want to reach — you find ways to work around whatever happens along the way.
Adele Tsamo, Accounting Undergraduate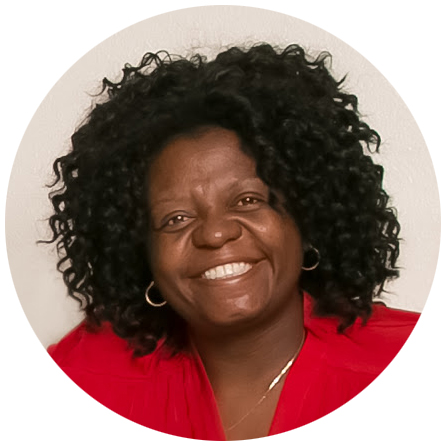 Adele Tsamo has yet to encounter an obstacle she couldn't overcome.
After moving to the United States from Cameroon in 2010 to reunite with her husband, she decided to pursue a degree in accounting. She soon found a home in Bauer College, where she enrolled as an undergraduate student. During her first semester, Tsamo balanced a full course load while also taking care of her three young children and supporting her husband, who had suffered an accident.
"That first semester I don't know if I ever slept more than five hours a day," she said. "I had stats, I had the first accounting class, frameworks, and I was taking cost management accounting, too. Being able to juggle not only those three classes but also two other classes, and my kids at home — that was quite a challenge."
Tsamo's typical day began at 2 a.m. when she would wake up to study until 5 before taking her husband to work and dropping her kids off at daycare. Then, she would head straight to campus for classes. Most days, she wouldn't arrive home until 10 p.m.
Despite her demanding schedule, Tsamo didn't miss a single class that semester, an effort that led her to earn A's in all courses.
Ask her how she managed to thrive, and she cites a commitment to her vision.
"When you have an objective in mind — when you have a goal that you really want to reach — you find ways to work around whatever happens along the way. That's how I was able to do it."
Tsamo also credits Clinical Assistant Professor Staci Smith for helping her get through statistics, one of the college's most demanding courses. Throughout the class, Tsamo would regularly visit the professor during office hours, getting help on homework assignments and ensuring she had correctly understood the material. When the course ended, Smith nominated Tsamo for a tutoring position at Bauer so that she could pass on her statistics knowledge to her peers.
"I didn't consider statistics tutoring at first because I thought my English was bad," Tsamo said. "I had spent maybe three years here, and I was still figuring out how to speak clearly. I was really scared."
But with Smith's encouragement, she decided to accept the position, adding on the role of academic tutor to an already jam-packed schedule.
Tsamo spent 20 hours each week working in the tutoring center during her second semester at Bauer, while also staying involved with Beta Alpha Psi and volunteering with other organizations like Habitat for Humanity. When her work as tutor came to an end, she joined a statistics panel for students currently enrolled in the course.
That was where Tsamo met a student who wanted to drop the class after struggling with her first exam. Tsamo took the time to encourage her by sharing her own story of success.
"I told her, 'You're young, you have no kids, and you're living on campus. You have time to study. Me, I had everything on my plate and I was able to make it. Not because I'm smarter than you, but because I looked at it through a different angle,'" she added. "Think about it like a challenge, something that is challenging but not impossible, because people have done it before."
Tsamo herself has benefitted from the encouragement of others. Among her mentors, including her husband, she counts Smith and Clinical Assistant Professor Kathleen Harris, who coached her extensively on interviewing skills, which ultimately helped her land an internship with Anadarko this summer.
"I usually tell people she's the one to whom I owe my career to. Whatever I become, it's because of those three."
As she prepares to graduate this fall, Tsamo said she is excited to complete the final courses required to take her CPA exam next spring. She will start working full-time as an accountant by August.
"Bauer is a place where everybody can feel at home," she said. "My advice for every Bauer student is if you don't know how to do it, find somebody that can help you, because there are people here that can help."