Community
FULL CIRCLE
BAUER ALUMNA LEADS JEWELRY COMPANY WITH A GLOBAL FOCUS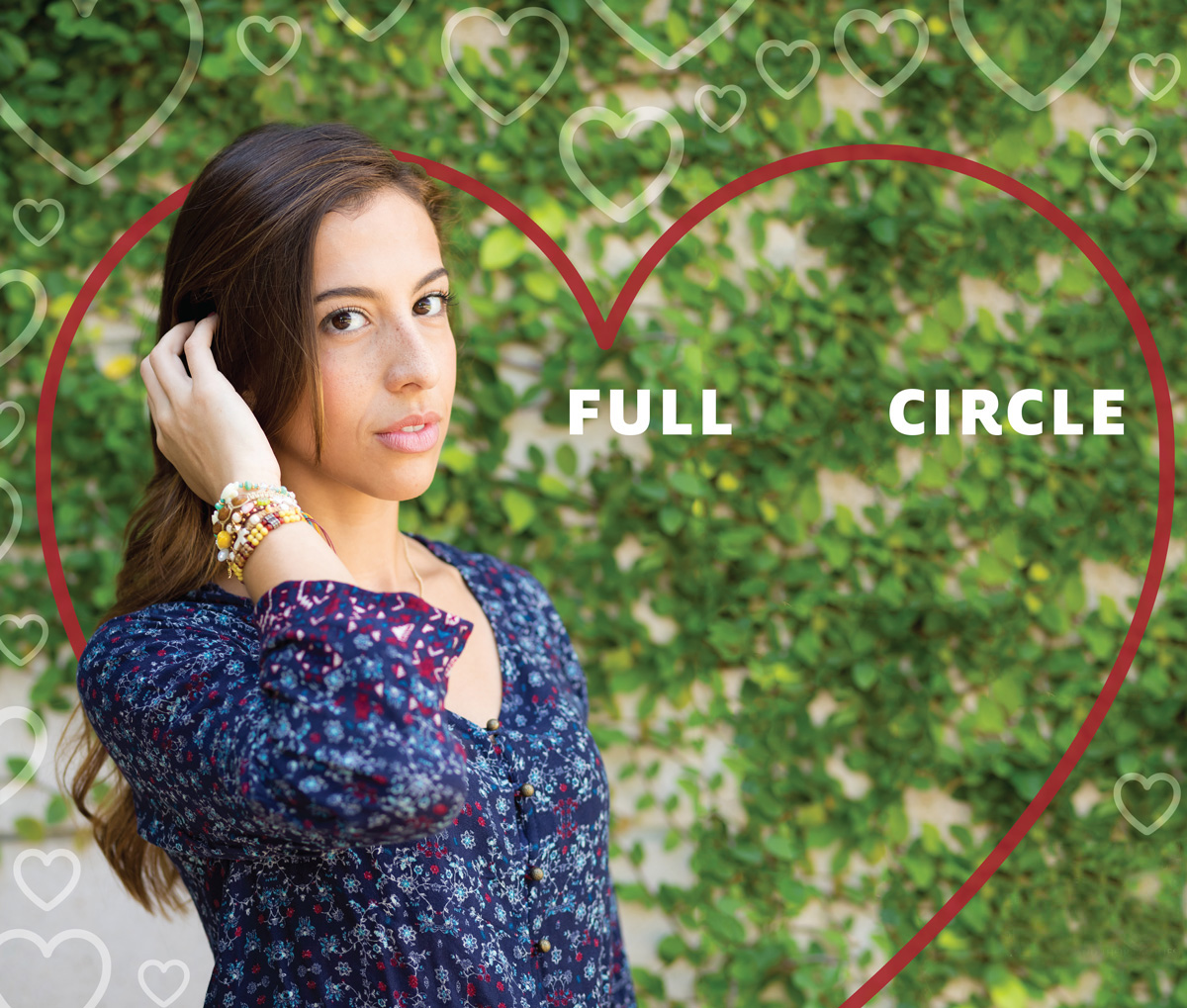 WITH LOVE, FROM COLOMBIA
HANDCRAFTED IN COLOMBIA, LUCA LOVE BRACELETS USE MATERIALS FROM LOCAL MARKETS AND PROVIDE A STEADY INCOME TO LOCAL WOMEN. PHOTOGRAPHED HERE ARE SOME OF FOUNDER PAULINA TOBON'S FAVORITES.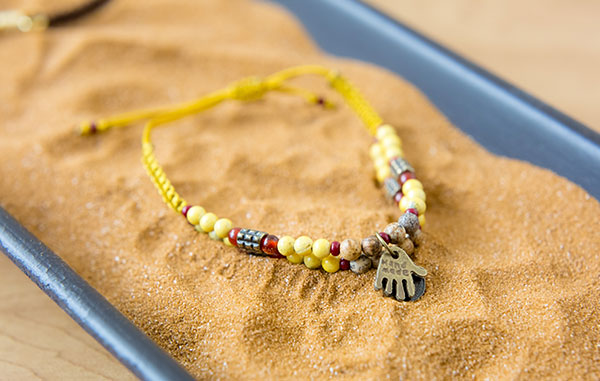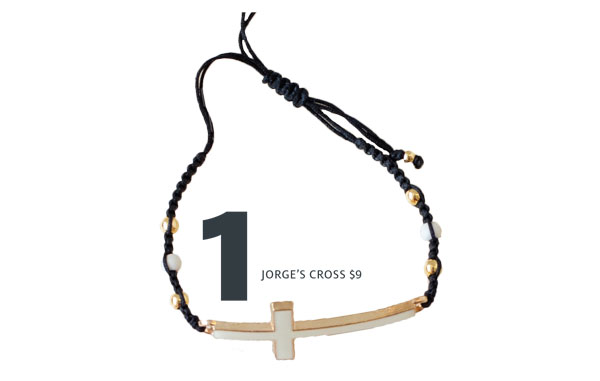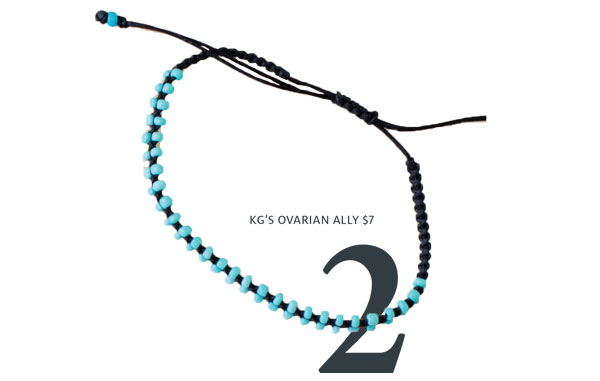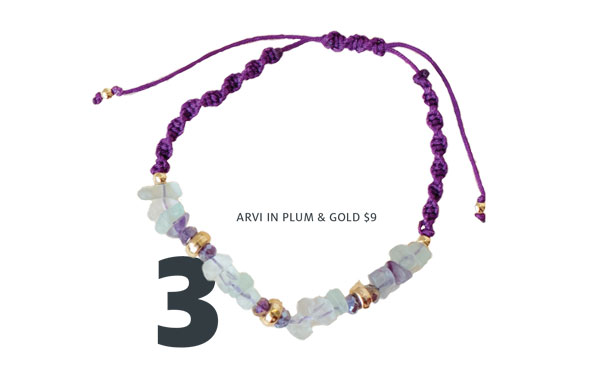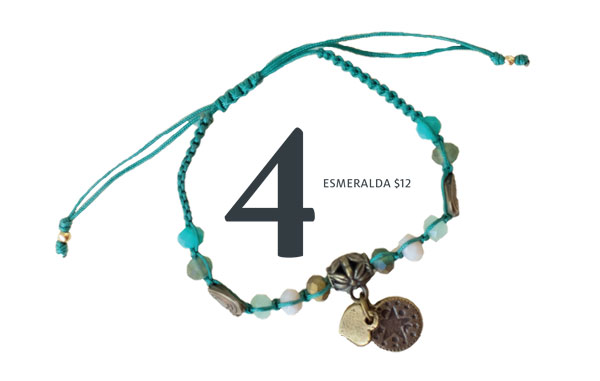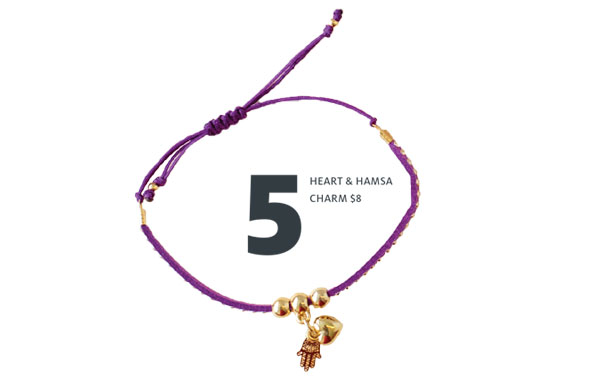 PAULINA TOBON (BBA '13) LAUNCHED LUCA LOVE BRACELETS IN 2014, IN AN EFFORT TO PROVIDE EMPLOYMENT FOR COLOMBIAN WOMEN WHO OTHERWISE STRUGGLE TO SUPPORT.
TO SHOP THE FULL SELECTION OF BRACELETS, VISIT LUCA-LOVE.COM →
"Follow your passion. That's what will keep you going forward. That's what matters most. Money will come. Success will come.
If you're happy, everything
will fall into place."
"Follow your passion. That's what will keep you going forward. That's what matters most. Money will come. Success will come.
If you're happy, everything
will fall into place."
As a little girl, Paulina Tobon played in Colombian fields with children of local farmers. Her uncle was a rancher, and Tobon would often visit with her sister Daniela, bringing American toys and technology to share with newfound friends.
Now, Tobon (BBA '13) extends that spirit of generosity to the same Colombian community through her business, Luca Love Bracelets, a company that sells unique handcrafted bracelets and accessories made by Colombian women who otherwise struggle to support themselves and their families. Each bracelet sold also helps to fund Luca Love's charity projects benefitting low-income families and individuals.
"We help create the opportunity of employment for women in need," she said. "We bring the materials to their homes because we want to make it as easy and accessible for them, so they don't have to spend money on transportation or look for babysitters in order to work."
Tobon started the company in 2014, shortly after graduating with a degree in management information systems.
"I remember thinking, 'What am I going to do? This is it — the moment I've been waiting for,'" she said. "I'm graduating and supposed to become the person of my dreams, and I didn't know what I was going to do. I felt like I was supposed to do something else, to take another route."
In an effort to find focus, Tobon took a trip to Colombia with her mother, Marleny.
"I wanted to find my roots and really just be," she said. "We loved going to the markets and buying all the knick-knacks and bracelets."
She brought several bracelets home to give to coworkers as souvenirs, quickly realizing that the handmade jewelry was becoming a fashion staple among her friends.
"Everyone wanted more, and that's when my brain started going," Tobon said. "I thought, let's have women make these bracelets and create an opportunity for employment. Let's find women who are really trying to get ahead in life and support their families but have struggled. Let's be the ones to give them a chance."
She went back to Colombia with her mother, this time with a specific mission.
"We went to a little macramé class back at the market where they were selling the beads," she said. "We started threading, learning — our first bracelets were not that great. But it was fun, and it was a project that I was getting to do with my mom, and there was a meaning behind it."
Much of the meaning behind what would become Luca Love Bracelets came from Tobon's uncle, Luis Carlos, she added.
"My uncle didn't have kids or a family, so when we were in Colombia, he was a father figure to me," she said. "He really instilled in us the importance of helping others and giving back. He worked in a rural area and was always giving people an opportunity of employment to work in the fields, or he'd give out extra milk or vegetables that were left over. He was always showing us to give without expecting anything in return. Life would take care of us."
That idea was reinforced for Tobon during her time as a Bauer student, when she had the opportunity to study abroad and gain a global perspective for giving back through a trip focused on the concept of microfinance and helping others through business.
"It was life changing," she said. "We went to Malaysia, Singapore, Cambodia and Vietnam, and we essentially gave loans to people in need at 0 percent interest. We were giving them an opportunity to get ahead, and I fell in love with the concept, thinking I'd love to do something like this back home, in Colombia."
Tobon didn't immediately pursue the idea, but the passion for social entrepreneurship stayed in the back of her mind as she navigated her life post-graduation.
"It's funny because at the time, I thought I had failed," she said. "I had no idea what I was doing, and it was hard to figure out where I was going. I think a lot of students might feel the same way — but feeling lost is OK."
The turning point, she added, was realizing that she could connect her undergraduate business education with her childhood memories and service mindset.
"You end up using everything as a learning experience and follow your passion and love," Tobon said. "That's what will keep you going forward. That's what matters most. Money will come. Success will come. If you're happy, everything will fall into place. Those are all lessons that life is trying to teach you."
Tobon has also established a charity arm of Luca Love, donating a percentage of proceeds from each sale to a range of causes, including medical bills for children with cancer and allowing a group of elderly Colombians to see the ocean for the first time.
"I feel like these people have helped me more than I've helped them, to be honest," she said, adding that she recently partnered with a rural Colombian education center and will be donating to help them build an afterschool program in the next year.
Luca Love Bracelets is also quickly growing its customer base, with a dedicated social media following. It remains a family business, with Tobon at the helm and her mother stationed in Colombia, sourcing the materials and working with the team of women who create each piece.
"Luca Love bracelets are very unique," Tobon said. "We put a lot of love and a lot of heart into each of them. It's not just another ordinary bracelet. Whenever you get one, you're going to feel something different — this means something; you're giving someone an opportunity."