Community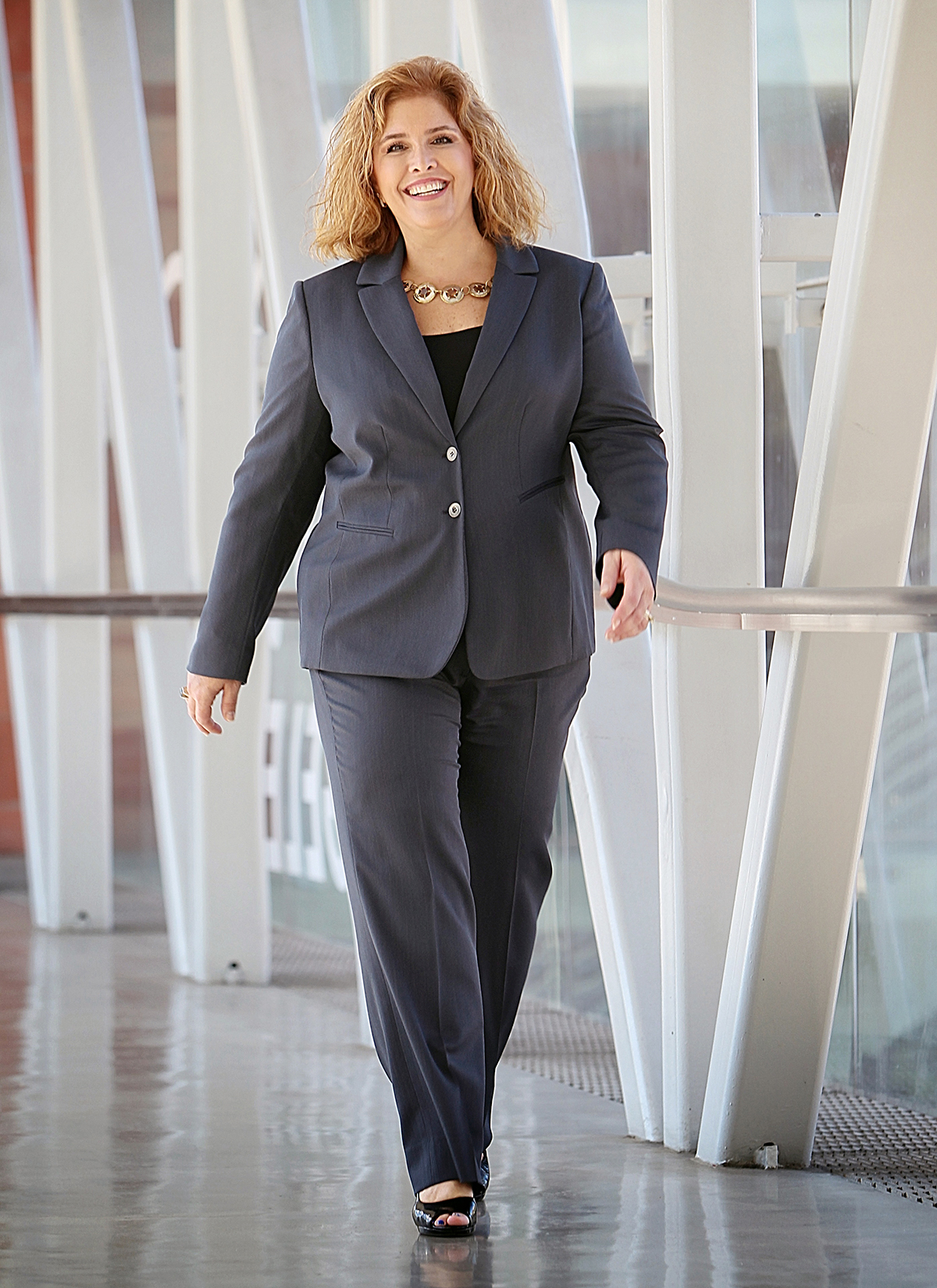 I credit the Bauer MBA with getting me where I am today, in the sense that it taught me to think differently.
Jodi Ogden (MBA '08)
Helping Doctors
Help Kids
FROM TEXAS TO CALIFORNIA, BAUER MBA ALUMNA MAKES MARK AS RESEARCH ADMINISTRATOR
Jodi Ogden (MBA '08) never really went to college until she enrolled in the Executive MBA program at Bauer College.
Sure, she earned a bachelor's degree. But it was a piecemeal approach that spanned 11 years and many evening and online courses, so she never got to nurture relationships or make a connection with a campus.
All that changed when Ogden — who had built a solid career as a medical research administrator but felt she needed a master's degree to be taken seriously — arrived at Bauer.
"My MBA experience is the best educational experience of my lifetime," says Ogden, a polished, whip-smart executive who discovered a passion for research administration 24 years ago and has worked at academic medical centers and hospitals, as a staff member or consultant, ever since.
Last year, after nearly a decade at The University of Texas Health Science Center at Houston (UTHealth), Ogden moved across the country to become the inaugural vice president of research administration at The Saban Research Institute (TSRI) at Children's Hospital Los Angeles (CHLA).
As a top administrator at one of the largest and most productive pediatric research centers in the country, Ogden's task is to support the researchers so they can focus on science and healing.
"We treat the toughest pediatric cases in the state of California," she says. "My role is to make the lives of our scientists and clinicians easier, so they can spend their time caring for patients or in their labs doing research."
By the time Ogden left UTHealth, she had worked her way up to associate vice presi-dent of Sponsored Projects Administration. In 2013, she received the UTHealth President's Leadership Award, which recognizes leaders for exceptional service, compassion and ethical standards.
Today at TSRI, Ogden manages an annual budget of approximately $22 million, and though her new organization is smaller than UTHealth, "my sphere of influence and my responsibility is much greater," she says.
But Ogden, who was born in Grand Prairie, Texas, and grew up in Galveston County, will be the first to tell you that her career path has been unusual. She didn't go straight through college immediately after high school. Instead, she worked and went to night school. In 1992, when she was about 25, she took a job as coordinator of the Institutional Animal Care and Use Committee at The University of Texas Medical Branch in Galveston. At first, she was "freaked out" about working at a place that did animal research. She credits her dad, a long-time Shriner, with educating her on the importance of animal research and with exposing her to children's health care in the first place.
"We spent many days, including Christmas morning, at Shriners Hospitals for Children in Galveston," Ogden says.Later on, even after amassing a wealth of experience, she was told that she wouldn't be promoted because she didn't have a college degree.
"That really lit the fire," Ogden says.
She was working as a consultant at the time, and she recalls spending the next year holed up in a Pittsburgh Marriott, finishing her online degree from the University of Phoenix. She earned a bachelor of science degree in business and management in 2001, at age 30.
When she enrolled in Bauer's EMBA program in 2007, she finally found the support system she'd been missing. She built relationships that continue to this day. She discovered mentoring. And she learned, via her coursework, how to solve problems and navigate corporate politics. She "hated" statistics, but she sure learned a lot about the process of business or organizations.
"I credit the Bauer MBA with getting me where I am today in the sense that it taught me to think differently," Ogden says.
Even though she's in California, she continues to mentor colleagues back home in Texas. "One of my skills that I am really good at, especially with women," she says, "is getting them on the path to a good career.
"She adds: "I just basically tell them my story and say: 'Well, you are not going to be as successful as you want to be without that degree.'"
When they graduate and move on to better jobs, she is proud, happy, fulfilled. Whether helping researchers help children or helping women empower themselves, for Ogden, it comes from the same place — a commitment to serve.