Faculty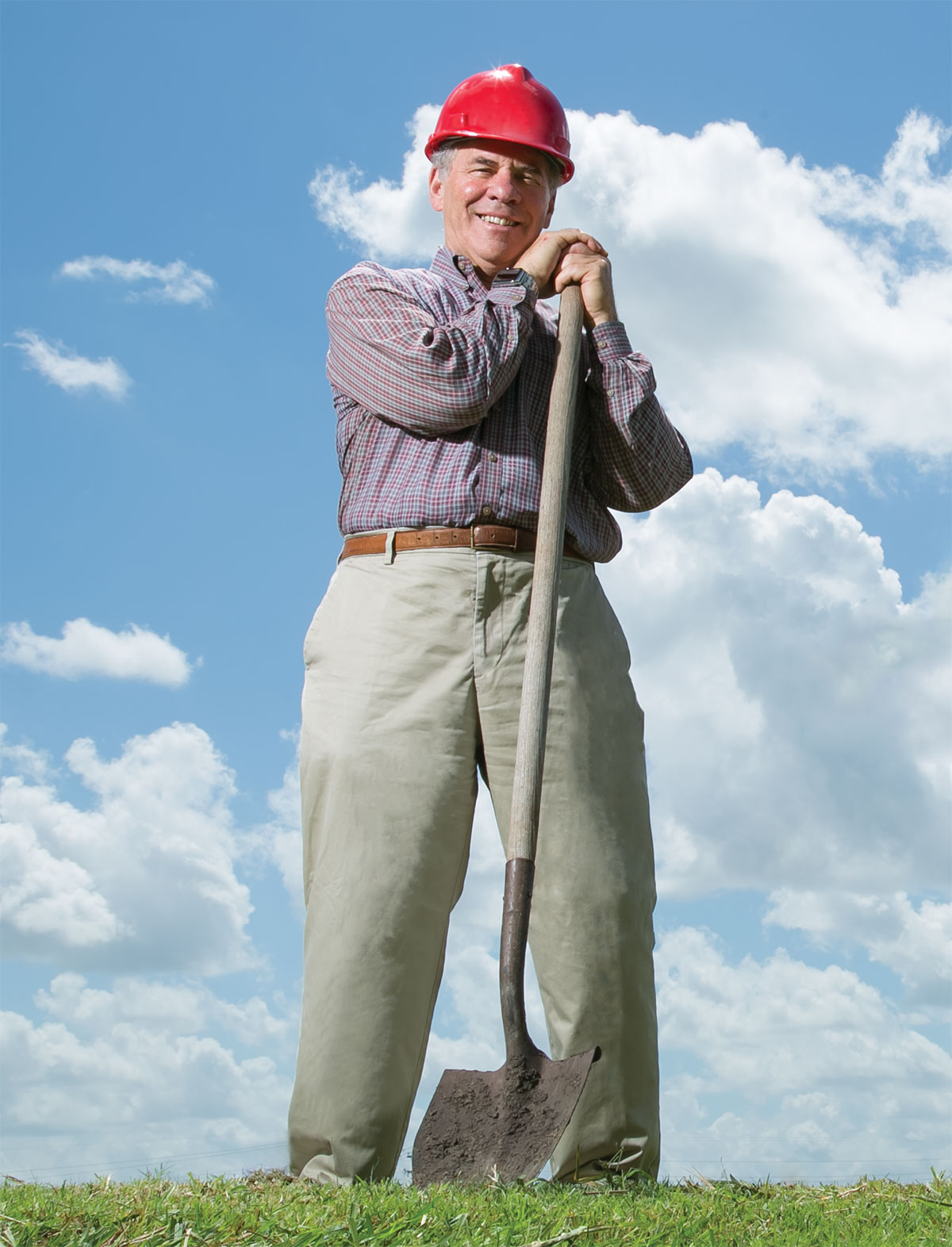 When you volunteer, you get rewarded. You soon realize that the reward — that emotional reward and the feeling of your own personal satisfaction — is greater than what you're giving.
Clinical Assistant Professor Carl Herman
MODEL BEHAVIOR
CLINICAL ASSISTANT PROFESSOR COMBINES SALES & SERVICE WITH STUDENTS
Since 1974, Carl Herman has been a salesman.
He started his career in sales at the Burroughs Corporation, making his way through several companies, including Oracle and Halliburton, before coming to Bauer College to teach in the Program for Excellence in Selling at the college's Stephen Stagner Sales Excellence Institute.
But Herman has been a volunteer much longer. He developed a love for service as a child, inspired by his parents and other relatives.
"My family has always modeled a behavior of service, so I modeled that in my life," Herman said.
As an adult, Herman has followed his parents' lead, serving as president of the Sunday School Board for Congregation Beth Israel and volunteering with Habitat for Humanity to build homes for low-income Houstonians.
Through the support of the Edward & Helen Oppenheimer Foundation, Herman works with other Habitat for Humanity volunteers, including Bauer sales students, to build a home every other year.
"For about two months every Saturday, we get a lot of people to help and go build a home," he said. "We've seen the neighborhood we started four years ago become mature, and now we're working with the local elementary and middle schools to provide their teachers with materials they need and wouldn't otherwise get. We're still working to build that neighborhood."
Herman brings his service mentality into the classroom, as one of the creators of Bauer's Sales for Social Impact class, supported by 3M — a course which engages student teams in providing a sustainable solutions to real problems for non-profit organizations. Students work with local charities, including Genesys Works, an organization that trains high school juniors to be successful business interns in major Houston companies, and the Brookwood Community which provides educational, residential and entrepreneurial opportunities for adults with functional disabilities.
"There's plenty of work to do in Houston, and we want to continue to have an impact on the local community," Herman said.
But that doesn't mean Herman isn't also thinking globally and encouraging his students to do the same.
The Sales for Social Impact class has also helped villages in Peru and Rwanda with projects as diverse as solar powered cook pots and manual food mills for local grain production.
"One of the projects in Peru meant that families no longer had to have open cook fires in their homes, reducing respiratory problems in women and children," Herman said. "In Rwanda, our food mill increased grain production 100 percent versus the prior manual method of milling grain."
Herman also teaches strategic selling in the Bauer MBA program, along with several undergraduate courses in the Program for Excellence in Selling, including Advanced Professional Selling, Customer Relationship Management and Key Account Selling.
Before his career in academia, Herman began his sales and sales management career selling computers and calculators to banks in southern Colorado in 1974. He had various sales and sales management positions with Burroughs and Sperry Univac until he moved to a startup — Oracle Corporation — as an early member of the Houston Oracle office, where he helped form the Oracle Energy team and grew the Texaco account into one of Oracle's first Global Accounts.
Halliburton's Landmark Division recruited Herman as the vice president of U.S. Multinational Accounts, where he managed a team of sales and geoscience professionals. In one year, the team increased revenues in the segment 80 percent by implementing an innovative global account strategy and compensation plan.
In 1992, Herman was a guest speaker at a Bauer MBA class, marking the beginning of his transition from industry to academia. That brief talk led Herman to join Bauer faculty and help to build the college's Stephen Stagner Sales Excellence Institute, now regarded as one of the nation's best sales programs.