Giving
First Class
Inaugural Cohort Graduates from Ted Bauer Undergraduate Business Scholars Program
Any college graduate will tell you — the path from application and admission to graduation isn't an easy one, and for a special group of students within the Bauer College of Business, it's not a walk you take alone.
In 2015, the college launched the Ted Bauer Undergraduate Business Scholars (TBUBS) program, with generous support from the C. T. Bauer Foundation, awarding $1.25 million in scholarship funding to 50 students that fall. The next year, the college awarded $1.485 million to 55 students. These renewable scholarships support undergraduate students with four semesters remaining at the college. TBUBS works to enable students to attend school full-time and graduate within two years, while involved in leadership and student organizations in the college, on campus and in the community through volunteer activities or leadership in a work environment.
"The primary focus is for TBUBS recipients to reach their full academic potential with a high grade point average and timely graduation," said Sarayu Sundar, Bauer's program manager for student engagement.
She added: "This spring, our inaugural cohort of TBUBS graduates — these students display the passion and professionalism that has set the standard for this program."
Here, we profile four graduating students from the first class of the Ted Bauer Undergraduate Business Scholars Program.
LEARN MORE: Ted Bauer Undergraduate Business Scholars (TBUBS) program →
---
Taking the Risk
"This scholarship has taught me to be fearless."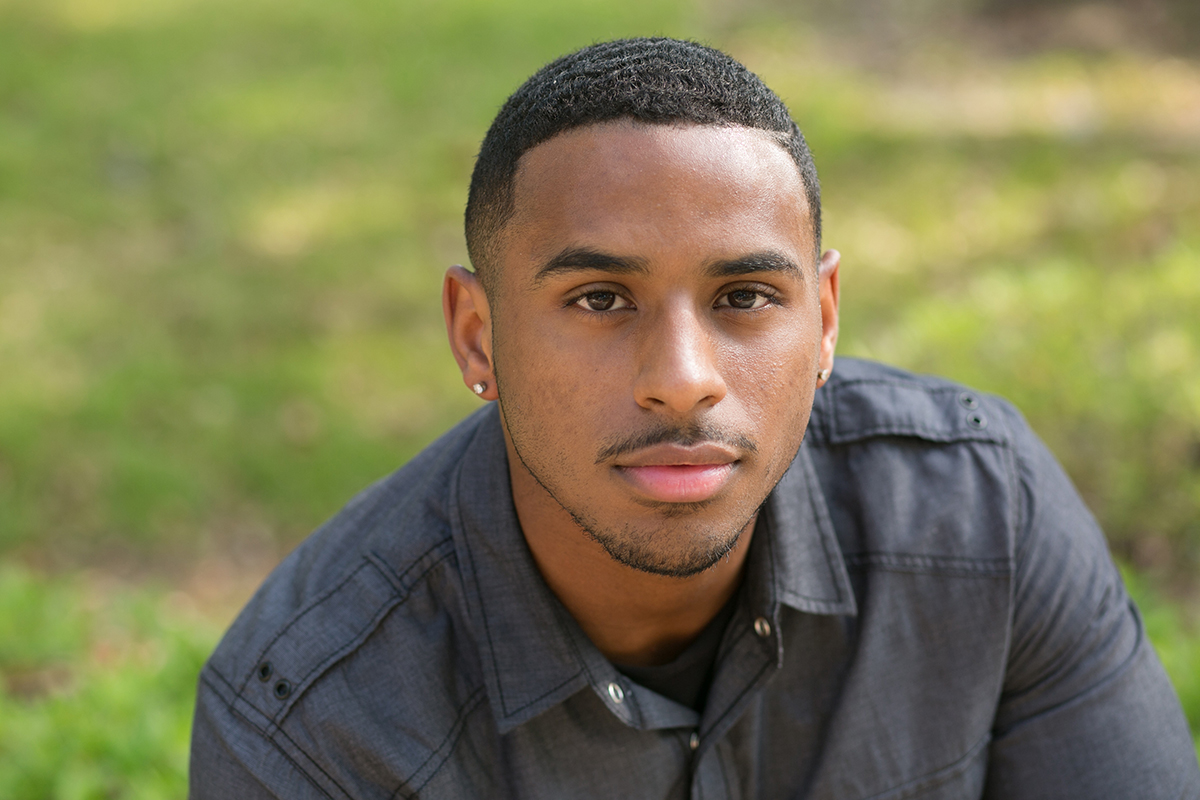 MARKETING SENIOR CHRISTIAN BEAN WAS ABLE TO BUILD HIS LIFESTYLE BRAND AS A STUDENT, THANKS TO THE TOOLS AND FINANCIAL SUPPORT OFFERED BY THE TED BAUER UNDERGRADUATE BUSINESS SCHOLARS PROGRAM.
Christian Bean
Marketing Senior
Christian Bean has never let a good idea slip by.
At 13, he started his own fashion company — now a lifestyle brand called Elect Nation. And when he decided to pursue a degree in business, he didn't let a lack of funds keep him from pursuing his dream.
"Having this scholarship has shaped my experience in so many ways," Bean said. "I've been able to really focus on school and not worry about things like how to pay for books or parking."
He added: "My Bauer experience has been a uniquely empowering one. I came here as someone who loved business, and now I know why. It's given me the tools not to approach opportunities, but to seize them and make them matter."
During his time as a Bauer student and through the leadership focus in TBUBS, Bean developed the courage and character of a CEO.
"The scholarship has taught me to be fearless, go after what you want and trust that opportunities come up along the way," he said. "It was a tremendous blessing that made me bold enough to try something new, and we expanded the company to include watches and shoes."
As he transitions from student to alumnus, Bean intends to pay it forward by inspiring others who might be apprehensive to take a risk.
"Write down your goals and do not settle for less. The obstacles are always going to be there, but understand that you have that desire for a reason," he said. "Greatness isn't determined by the reward. It's determined by the outcomes of what you've overcome."
---
Seeing Things Clearly
"The scholarship helped me focus on what I needed to learn."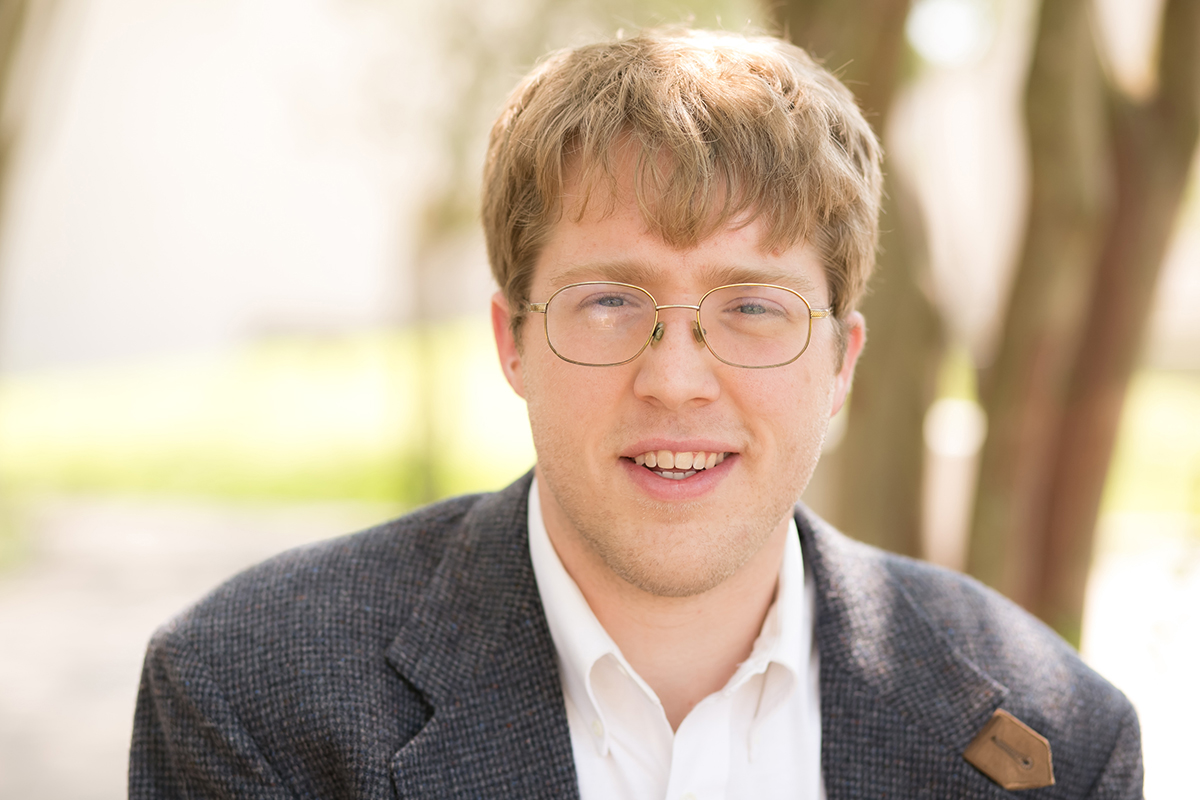 MIS SENIOR DAVID COMER TOOK FULL ADVANTAGE OF HIS EXPERIENCE AS A BAUER STUDENT, COMPLETING THE TED BAUER UNDERGRADUATE BUSINESS SCHOLARS PROGRAM, BECOMING A STUDENT ORGANIZATION OFFICER AND INTERNING WITH NASA.
David Comer
Management Information Systems Senior
Goal #1 for most soon-to-be graduates? Get a job.
For David Comer, that was an easy box to check this spring, thanks to his experience with TBUBS and Bauer College.
"My Bauer experience has been really beneficial and helped me a lot toward my career," Comer said. "Some of the classes early on laid the foundation, and the major specific classes helped me excel in internships and help me graduate with a job lined up." With scholarship funding from TBUBS, Comer was able to focus fully on those opportunities.
"I found out about the scholarship about two years ago right before I was starting my upper level classes. I was worried about how to pay, and the scholarship rolled right in," he said. "It helped me focus on what I needed to learn and pay attention to instructors and not worry about the other things that can get in the way of being a student."
As a student, Comer served as an officer with the Management Information Systems Student Organization (MISSO) and completed an internship with NASA. He credits the scholarship program for helping him develop the skills needed to be successful in those roles.
"I had the time to sit down and look at situations by saying, 'How can I approach this to help me in my career?'" he said. "I was able to see things more clearly than if I hadn't had the scholarship."
As he prepares to graduate and start a full-time career with RSM US LLP, Comer has advice for new business students.
"When I got here, I immediately found professors who would help me," he said. "I got involved with the school, and they made sure I could succeed."
---
Finding Your Voice
"This is where I found myself."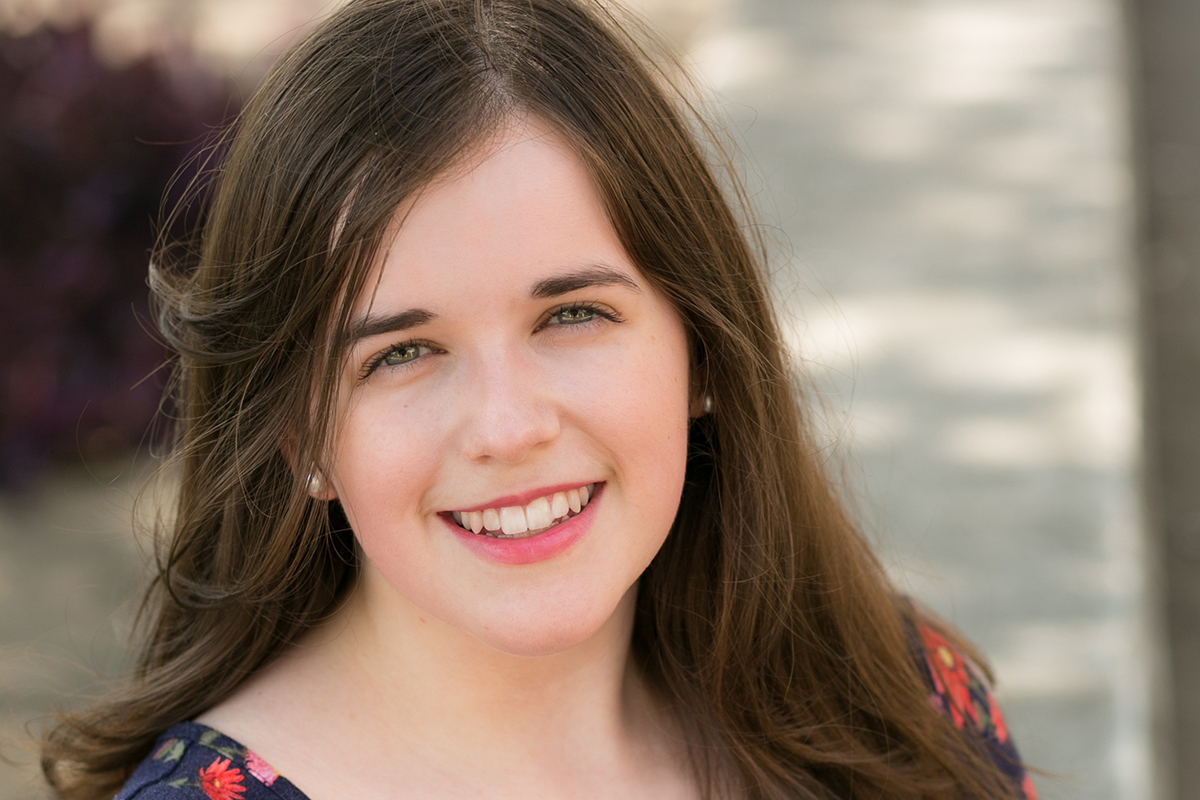 AT JUST 15 YEARS OLD, ACCOUNTING SENIOR HANNAH HOLLOWAY STARTED COLLEGE AND EVENTUALLY TRANSITIONED FROM MATHEMATICAL BIOLOGY TO BUSINESS.
Hannah Holloway
Accounting Senior
At 15, many teenagers are learning to drive. Hannah Holloway was, too, but she was also starting college.
Holloway graduated from high school when she was 15 and enrolled in a community college, intending to study math. After earning the Ted Bauer Undergraduate Business Scholarship, she transferred to Bauer College and began pursuing a business degree.
"Bauer is a place where I found myself," Holloway said. "It's been a place where I felt supported from the beginning whether it was from classmates, friends, faculty, staff, everyone. It's an indescribable feeling when you come here, and there are so many people rooting for you."
She added: "I took advantage of everything Bauer had to offer, getting involved in student organizations, joining Beta Alpha Psi and completing the Professional Program in Accountancy (PPA), really maximizing my time here. It's because of the generosity of Mr. Bauer and the C. T. Bauer Foundation, and the example of hard work, perseverance and a giving heart, that has impacted so many people, including me."
The daughter of opera singers who operate a musical theatre company in Kingwood, TX, Holloway spends her spare time writing scripts and singing, and now, lending her business expertise.
"Early on I knew I had a passion for performing arts, but business would give me the tools I needed to pursue it fully," she said. "The scholarship enabled me to take the classes I needed to gain the knowledge and experience and tools to pursue my dreams."
---
Dream(s) Come True
"The encouragement and motivation has led me to who I am right now."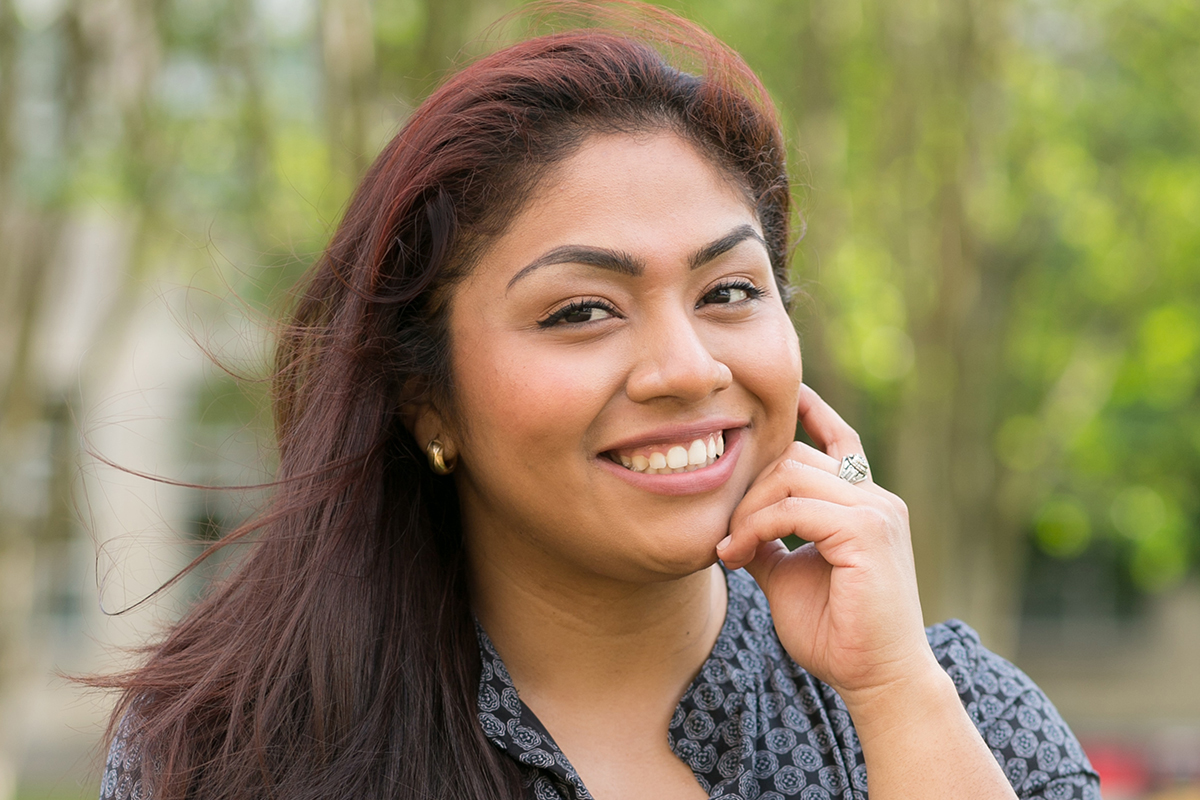 THROUGH THE TED BAUER UNDERGRADUATE BUSINESS SCHOLARS PROGRAM, MARKETING AND ENTREPRENEURSHIP SENIOR JENNIFER PLUMA HAS TRANSFORMED FROM SOMEONE WHO DIDN'T PLAN TO GO TO COLLEGE TO A SOON-TO-BE GRADUATE WITH HER OWN NONPROFIT BUSINESS.
Jennifer Pluma
Marketing and Entrepreneurship Senior
College didn't seem to be in the cards for Jennifer Pluma.
She thought she'd graduate from high school and start working with her family's restaurant business right away. But guidance from a high school teacher, along with five scholarships — including the Ted Bauer Undergraduate Business Scholarship — helped her to change direction.
"As I approach graduation, my experience at Bauer has been incredible," Pluma said. "During my time here, I started a nonprofit and joined the Wolff Center for Entrepreneurship. I've accomplished many of my dreams, and all this has been thanks to TBUBS."
She added: "I've met so many wonderful people, from Program Manager Sarayu Sundar to Associate Dean Frank Kelley. I've been able to network and share my experience with other students. I've had so many once-in-a-lifetime experiences that I never would've done if it wasn't for this scholarship."
Through TBUBS, Pluma has cultivated her style as a leader.
"The group of students and mentors helped shape who I am," she said. "I've gone to workshops and found motivation to apply for the Wolff Center, where I was able to travel to Japan to learn about global business. The encouragement and motivation has led me to who I am right now."
That person, Pluma said, is someone who didn't just attend college but truly experienced it and now graduates with a full-time job lined up.
"If your dream aligns with your passions, you have to do it," she said. "It's going to be hard, it won't be easy, but you'll meet wonderful people, and you have to put yourself out there. It starts with that step. Network. Meet people, find your voice, and make it be heard."
---