Giving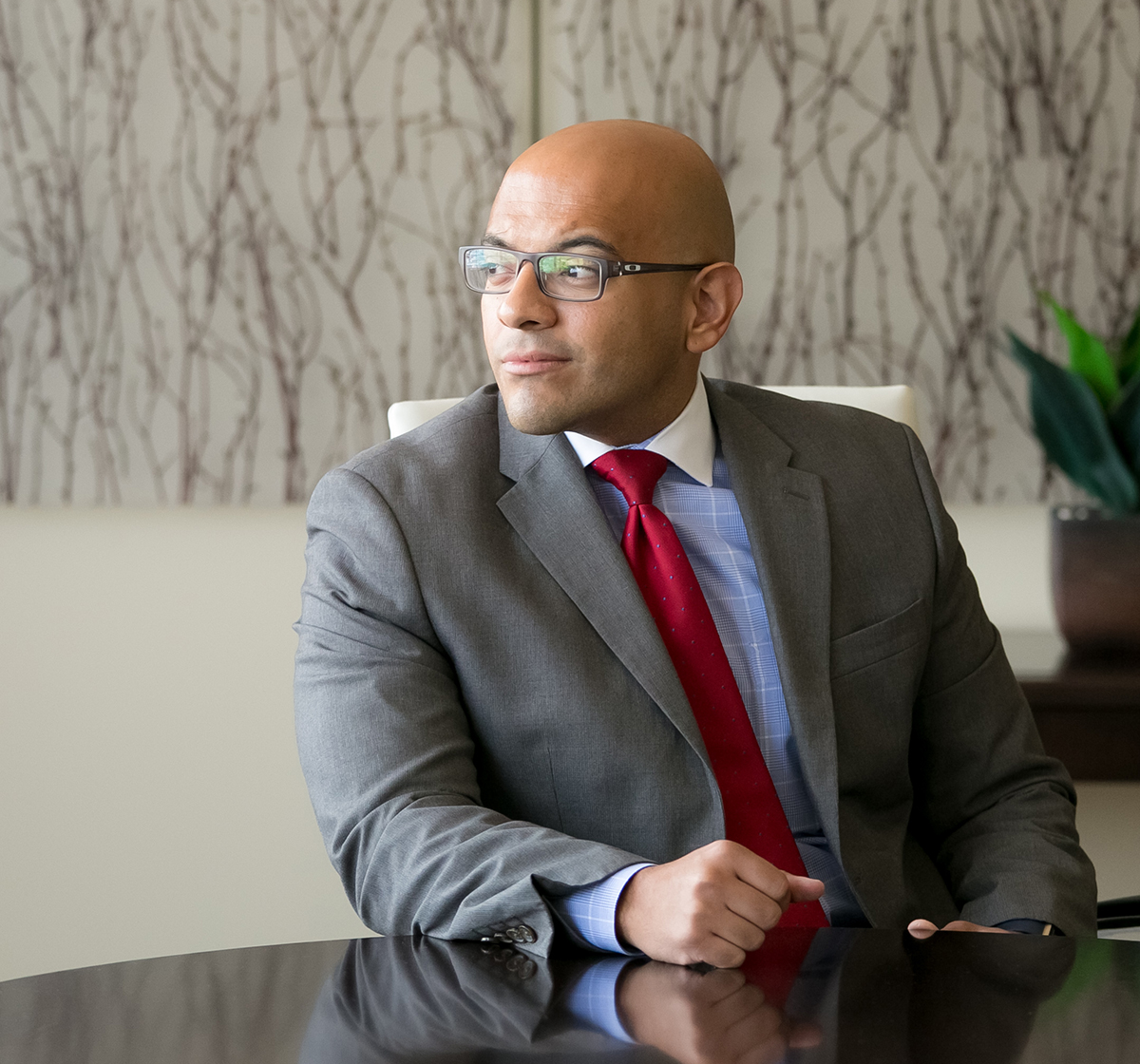 THROUGH WHITNEY BANK'S SUPPORT OF BAUER COLLEGE'S STARS OF TOMORROW EXCELLENCE (STEP) PROGRAM, VICE PRESIDENT OF TREASURY MANAGEMENT SERVICES ALAN VILLANUEVA HOPES TO INSPIRE AND EDUCATE THE NEXT GENERATION.
Everybody is owed at least the same opportunities. One of the most important things we can do is give back to the community.
Alan Villanueva (BBA '06)
LEARN MORE: Stars of Tomorrow Excellence Program (STEP →
Banking on Success
WHITNEY BANK VP PAVES WAY TO SUPPORT BAUER COMMUNITY OUTREACH
As a young man growing up in a Mexican-American family in Bellaire, Alan Villanueva struggled in high school and had to attend summer and night sessions to catch up.
On the day he graduated, his proud mother told him that he could not stop there. "On to college," she said.
Today, as vice president of treasury management services for Whitney Bank, Villanueva, who holds a degree in economics from the University of Houston with a minor in business administration from Bauer College, believes in investing in the needs of the community. That way, maybe kids who need extra help, like he once did, can get it.
So it only made sense for Villanueva to help engineer a $5,000 gift from Whitney Bank that is earmarked for the college's Stars of Tomorrow Excellence Program (STEP).
Villanueva believes that STEP — a community-outreach program aimed at helping Houston-area middle- and high-school students get a head start on financial literary and planning for the future — is a perfect fit for his bank's community reinvestment efforts.
"Obviously, banking is a necessity in our world," says Villanueva, who has worked in the field for 15 years. "I think one of the most important things from our perspective is being able to give back to the community in any way what we can."
As a Mexican-American, the executive believes Houston's large immigrant community in particular can benefit from guidance on money matters.
"There's a very big population that is just under-banked, and I think a lot of it is because of knowledge," he says. "Unfortunately, lack of knowledge can lead you to make not-great decisions. And so with the financial-literary program of STEP, we felt like it was definitely a good thing for us to invest in and put our name on and be involved with."
Such an investment, he said, might help "the next generation have more wisdom and be very mindful of how banking works and how to manage that aspect of their lives."
Villanueva, who started his banking career as a clerk at Frost Bank while studying for his degree, believes he owes a measure of his success to the family members, colleagues and mentors who helped him along the way. That's why paying it forward is so important to him now.
"I believe everybody is at least owed the same opportunities," he says. "I believe we owe that back to the people who are less fortunate."
And in the end, he says, it all goes back to his mother.
Just as she instilled in him the value of studying hard to overcome his struggles, he wants to do the same for others, including his own three young children.
He said: "My mother was the main reason for my development as a young man and always challenged me to be the best and that education was of the utmost importance."