Bauer College Graduate Supply Chain Ranks #11 in Nation
Gartner Includes Bauer MS SCM Among the Best in North America in Recent Ranking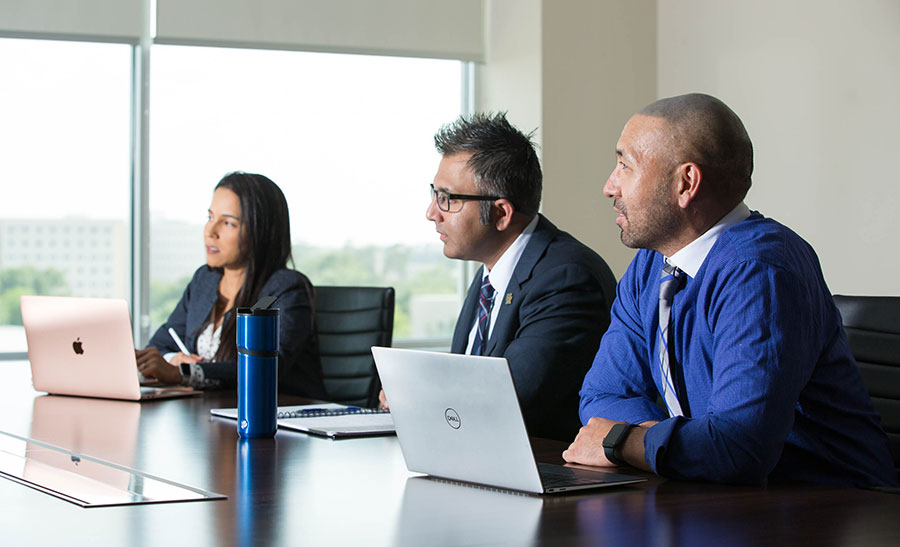 Published on August 24, 2022
The C. T. Bauer College of Business graduate program in Supply Chain Management (SCM) is ranked 11th in the Top 25 North American Supply Chain Graduate Programs list compiled by Gartner, a leading research and consulting firm.
The Bauer College undergraduate SCM program was also recently ranked 9th by Gartner, which evaluates the best supply chain programs to support supply chain executives in hiring the best-prepared graduates in a competitive and rapidly changing industry.
The MS SCM program, housed in the college's Department of Decision & Information Sciences (DISC), launched in 2015, with a fully online option debuting in 2021.
The excellence of the program, combined with heightened awareness of the urgent need to create a more resilient and updated global supply chain, are both contributing to surging enrollment rates at the Bauer College, said Bradley D. Miller, Senior Professor of Practice and Director of the MS SCM program at Bauer.
"We are proud of this national ranking, and especially proud of the creative and successful Bauer SCM graduates who are doing the hard work of modernizing global supply chains in a post-COVID marketplace," Miller said.
"Our SCM graduates obtain exciting jobs in some of the nation's top companies for salaries that are above the national averages."
Bauer College Dean and Cullen Distinguished Chair Professor Paul A. Pavlou said the latest Gartner ranking also highlights the Bauer College commitment to transform lives, advance organizations, reinvent industries, and better society.
"The supply chain challenges that have emerged in recent years illustrate the critical role this profession plays in healthcare, manufacturing, energy and numerous other sectors," Pavlou said. "The high-ranking SCM programs at the Bauer College are a reflection of our commitment to give students the tools they need to foster innovative business solutions for business, ultimately supporting our mandate, 'The Future is Our Business.'"
DISC Department Chair and Professor Norman Johnson emphasized the importance of world- class faculty who partner with major employers in creating an immersive experience for students interested in diving into the vast global supply chain eco-system.
MS SCM course materials focus on the real skills companies require for their employees, not "academic" concepts that have limited real world applicability. The courses are interactive, with small group activities, class discussion, and simulations. The 30-credit program is designed to be completed in 18 to 24 months.
"This ranking is a great achievement, considering that our program launched less than a decade ago," Johnson said. "The faculty involved with this program have given Bauer College MS-SCM students a high-quality education that they need to be competitive in a business area that needs their skills and talents more now than perhaps ever before. Many of the companies that hire our students report that UH SCM graduates are the most prepared, most productive new hires."
With hiring needs in Supply Chain Management roles within every industry expected to continue increasing, starting salaries for students in supply chain roles are also increasing, according to Gartner.
Caroline Chumakov, senior principal analyst at Gartner, said the firm is watching what it calls the "great reorganization."
"Deloitte estimates that the supply chain talent shortage will leave 2.4 million positions unfilled between 2018 and 2028," Chumakov said in a recent webinar. "So orders aren't shipping, trucks aren't driving, lines aren't running. We see this period of really unprecedented movement and churn in the supply chain workforce that we've never really seen before."