Bauer Honors Student Advisory Board
The Bauer Honors Student Advisory Board (BHSAB) is a student-run organization within the Bauer Honors Program that is dedicated to enhancing the academic, professional, philanthropic and social endeavors of Bauer Honors students. In addition to providing feedback to faculty and staff regarding Bauer Honors curriculum and programming, the BHSAB hosts networking events, fundraisers and volunteer opportunities. Comprised of elected student officers and members, participants meet twice each month to establish new initiatives and plan events.
Our Mission
The Bauer Honors Student Advisory Board strives to enhance the Bauer Honors curriculum by providing meaningful leadership, professional development, and academic opportunities to Bauer Honors students. BHSAB connects students to their community and creates well-rounded future leaders through various professional development and fellowship initiatives.
Past BHSAB Activities
Volunteer at the Martin Luther King Day of Service
Valentine's Day Cards for Texas Children's Hospital
Weinstein Spira Professional Meeting (Middle Market Public Accounting Firm)
Big 4 Accounting Mixers and Socials
Gulf States Toyota Professional Meeting
Bauer Honors Movie Night at the Student Center Theatre
Mentor and Tutoring at the Nehemiah Center
Exclusive Fortune 500 Guest Speakers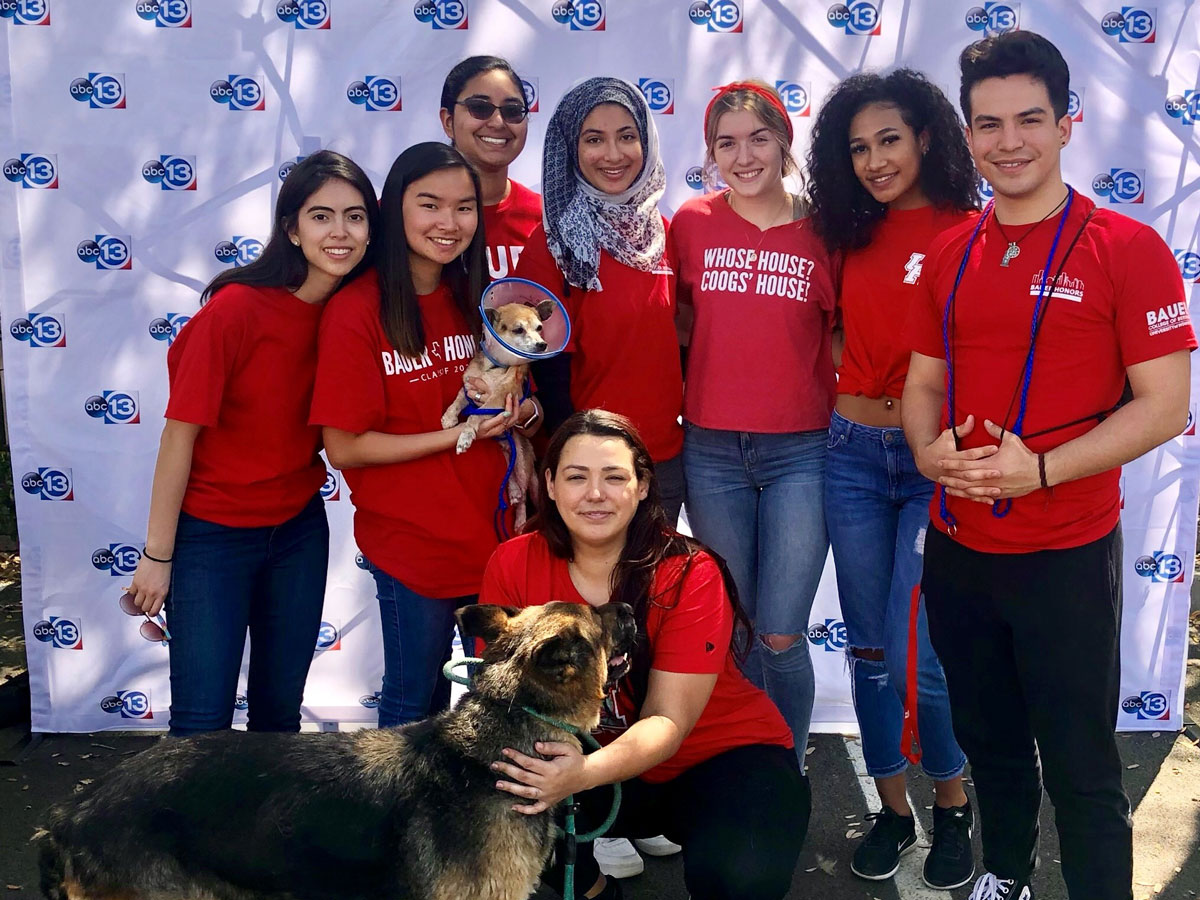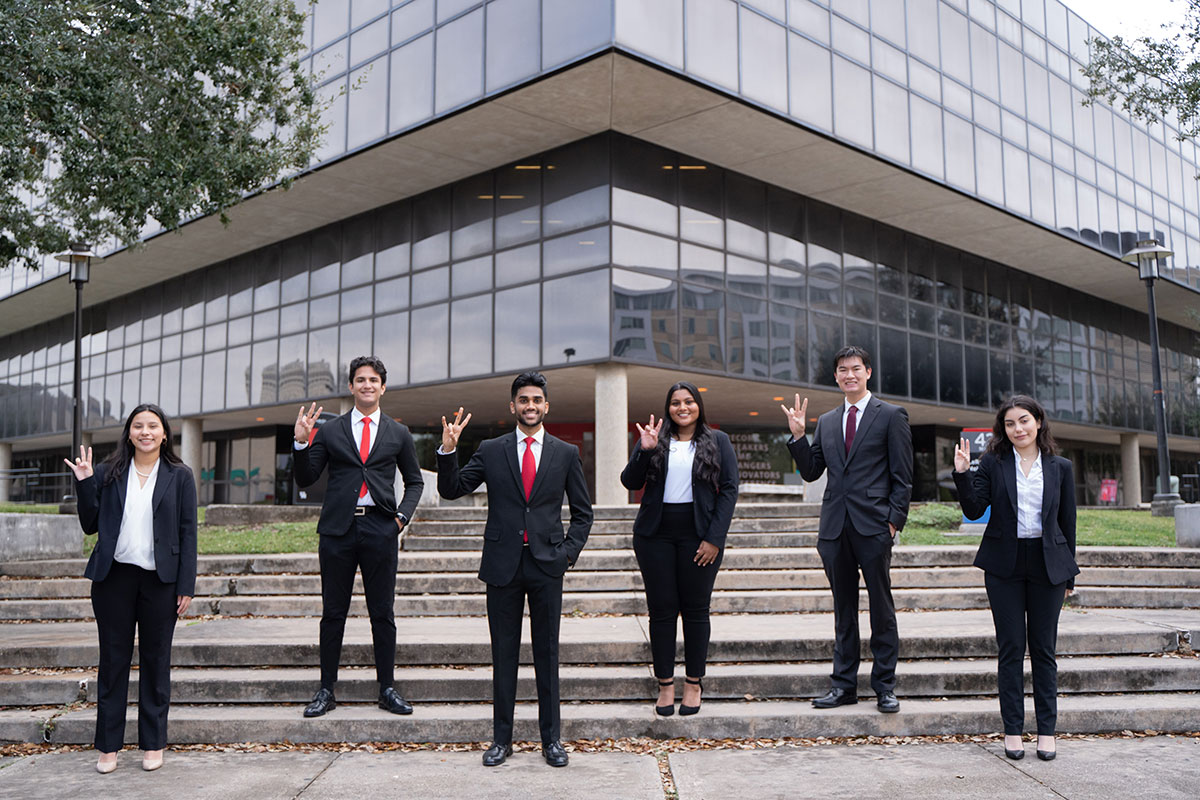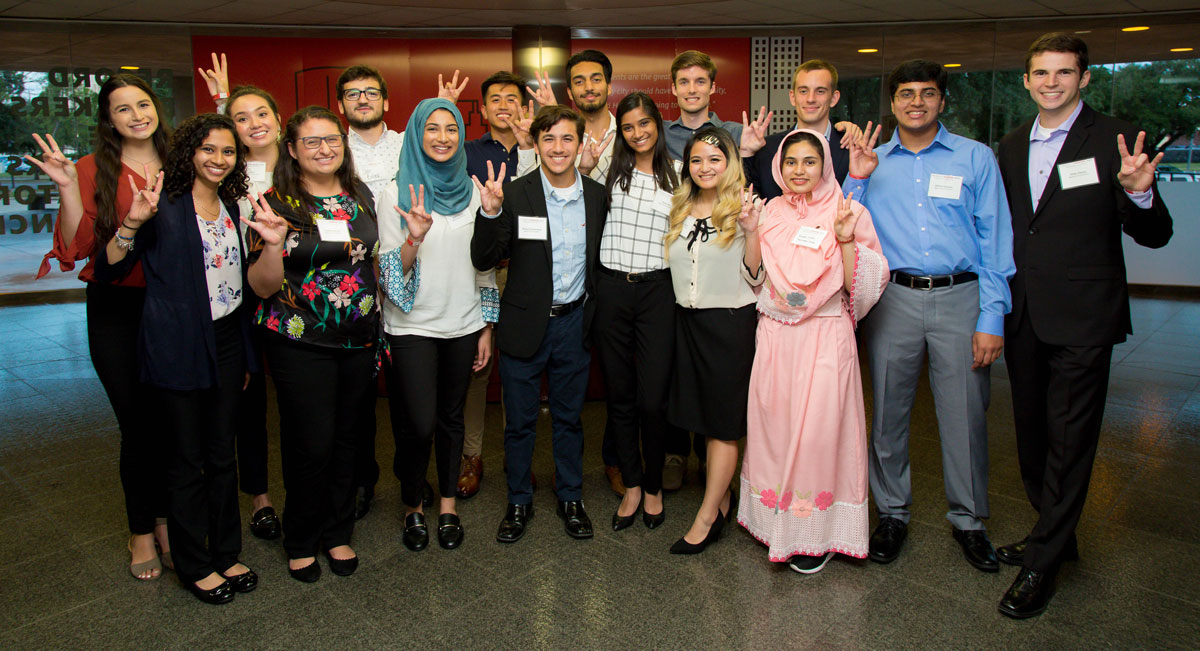 BHSAB Community Engagement Session
Volunteering adds to your résumé, fulfills philanthropic goals, and gives you something great to talk about at networking events and interviews! The BHSAB Community Engagement Session will provide you with great opportunities to get valuable, résumé-enhancing experience through volunteer work! Check the Bauer Honors Calendar for upcoming BHSAB event dates/times. If you are able to participate in service projects from any of the organizations attending the BHSAB Community Engagement Session, please print out this Service Verification Form, fill it out, get it signed by the administrator of the service project, and turn it back in to the Bauer Honors Commons. For questions, please contact a BHSAB officer.
BHSAB Officer Information
How to Get Involved
To join the Bauer Honors Student Advisory Board you must be a current Bauer Honors student in good academic standing with Bauer Honors and The Honors College.
Applications are currently being accepted*. Click here to fill out the application.
*Note: Applications can be submitted year-round, but are reviewed by BHSAB at the end of each semester. For questions about membership, please email membership.bhsab@gmail.com.