Faculty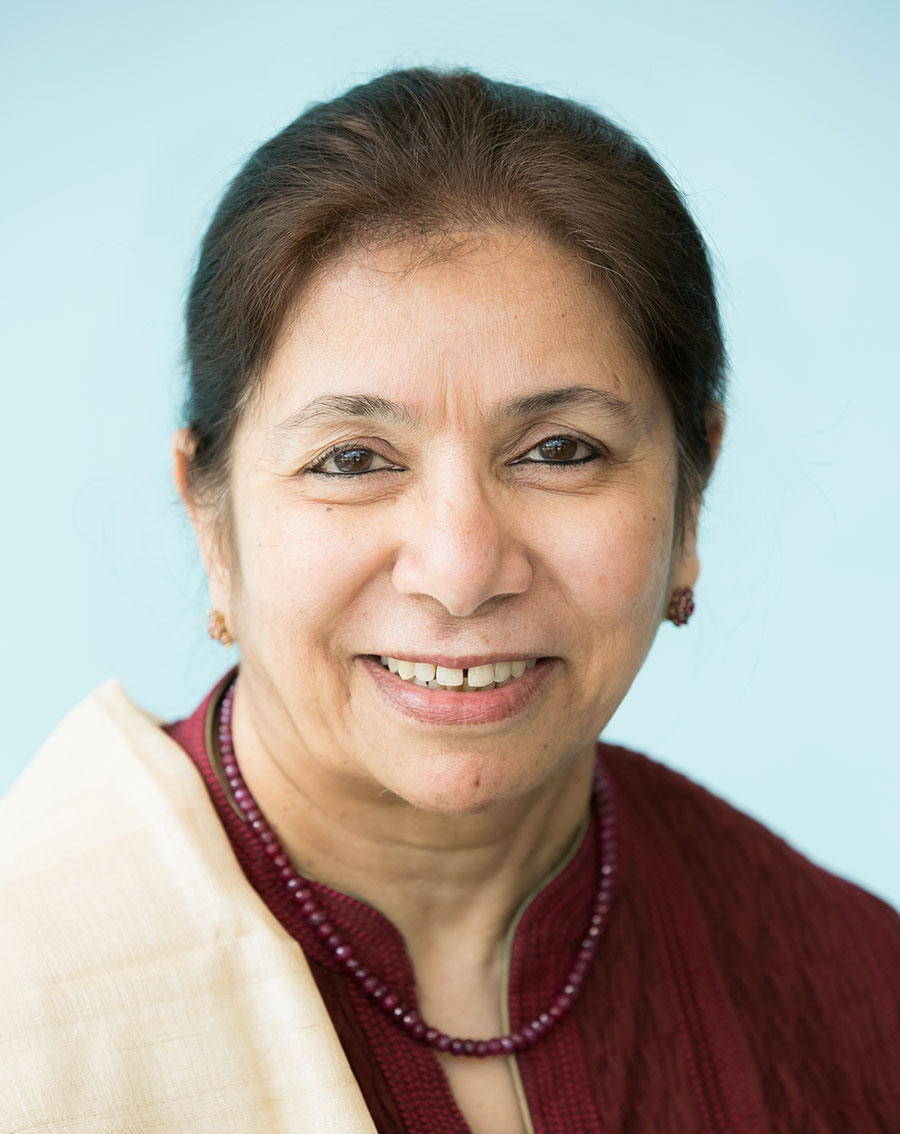 LED BY ROBERT GRINAKER PROFESSOR OF ACCOUNTING SALEHA KHUMAWALA, SURE™ HAS BEEN RECOGNIZED BY THE U.S. SMALL BUSINESS ADMINISTRATION, THE GOVERNOR'S OFFICE AND MANY OTHERS FOR ITS SUCCESS IN SPARKING FINANCIAL EMPOWERMENT, WHILE BUILDING PROFESSIONAL EXPERIENCE FOR STUDENTS AND FACILITATING COMMUNITY INVESTMENT FOR BUSINESSES AND HIGHER EDUCATION INSTITUTIONS. LEARN MORE: SURE™ Program →
IN ORDER TO DO WELL, BUSINESSES HAVE TO DO GOOD."
Small Business Champion
Bauer Professor Encourages Under-Resourced Entrepreneurs
More than a decade ago, when Saleha Khumawala began leading Bauer College students on Study Abroad India trips to learn about emerging market economies and microfinance, she couldn't have foreseen the ultimate destination.
Amid trips to multinational corporations and overnight stays in former palaces, Khumawala always found a way to take students away from touristy destinations.
"This is not India. Let's go out and walk on the streets and breathe the Indian air," she would say, her small sari-draped frame heading in the direction of the crowded urban slums of Mumbai.
Khumawala, founder of Bauer College's SURE™ (Stimulating Urban Renewal through Entrepreneurship) Program and the Robert Grinaker Professor of Accounting, didn't know it, but she was sowing the seeds for an innovative program that engages Bauer students in experiential learning while empowering under-resourced communities.
With SURE™, Khumawala ultimately found a way to practice and share her passion for social entrepreneurship closer to home. The program nurtures partnerships between University of Houston students, industry experts and entrepreneurs from under-resourced communities.
Since 2012, SURE™ has trained small business owners — many of them women who are African-American or Latino — throughout 60-plus zip codes in Houston. Bauer students support entrepreneurs through the process of writing of a business plan and other business fundamentals, and subject matter experts lend professional expertise for topics ranging from finance to marketing. The 12-week program culminates with a Pitch Day, an opportunity for entrepreneurs to pitch business proposals for funding to potential investors.
To date, the program has educated more than 600 entrepreneurs, with more than 115 businesses launched or expanded. Student consultants reap big benefits by assisting business owners with market research, creating a complete business plan and gaining 21st-century skills — then finish the 12-week assignment with impressive professional experience they can add to their résumés.
"Experiential learning fills a big skills gap left by traditional textbook classrooms," Khumawala says. "It's totally project based learning. We want to challenge widely held assumptions about education."
BRAND BUILDING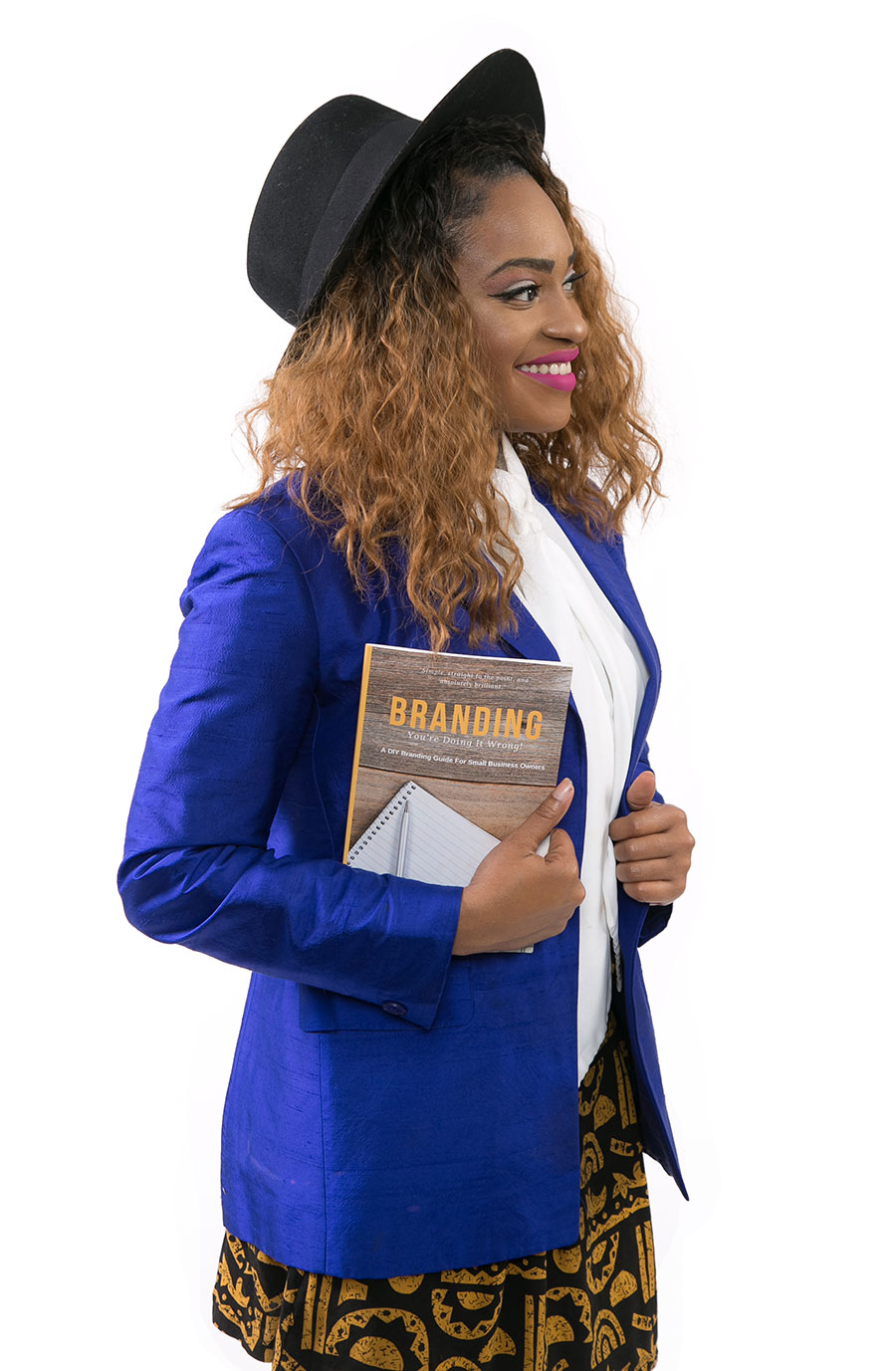 MYI BAKER
SURE™ GRADUATE
PRESIDENT, MYIND

LEARN MORE: Myind Branding Agency →
Myi Baker had worked for years in the marketing department of a large corporation, but on her own time helped friends and acquaintances construct web sites, résumés and other crucial pieces of business infrastructure.
Yet when she decided to try and create her own "legitimate," business, she knew she herself needed help.
Baker turned to SURE™, where she found other like-minded entrepreneurs and a Bauer College student adviser who helped identify what she needed to do to create the full-fledged branding agency, Myind.
"The mentor finds you where you are," Baker said, explaining that her student consultant not only helped her create a business plan, but suggested specific things she should do to bolster her credentials since her undergraduate degrees were not business-related.
Working with SURE™ was fast-paced and intense, Baker said. "It goes from zero to 60. You will want to quit."
As life challenges emerged, however, SURE™'s director offered the encouragement she needed, Baker said.
"Dr. Khumawala is really hands-on, and she just likes to see people succeed."
Baker's classmates also helped keep her focused, she says.
"We all fed off of each other. I've found it's a certain kind of person; we all have the same energy and passion about what we're doing."
Baker's now operates Myind full-time with the help of four employees and three interns.
Sweet Dreams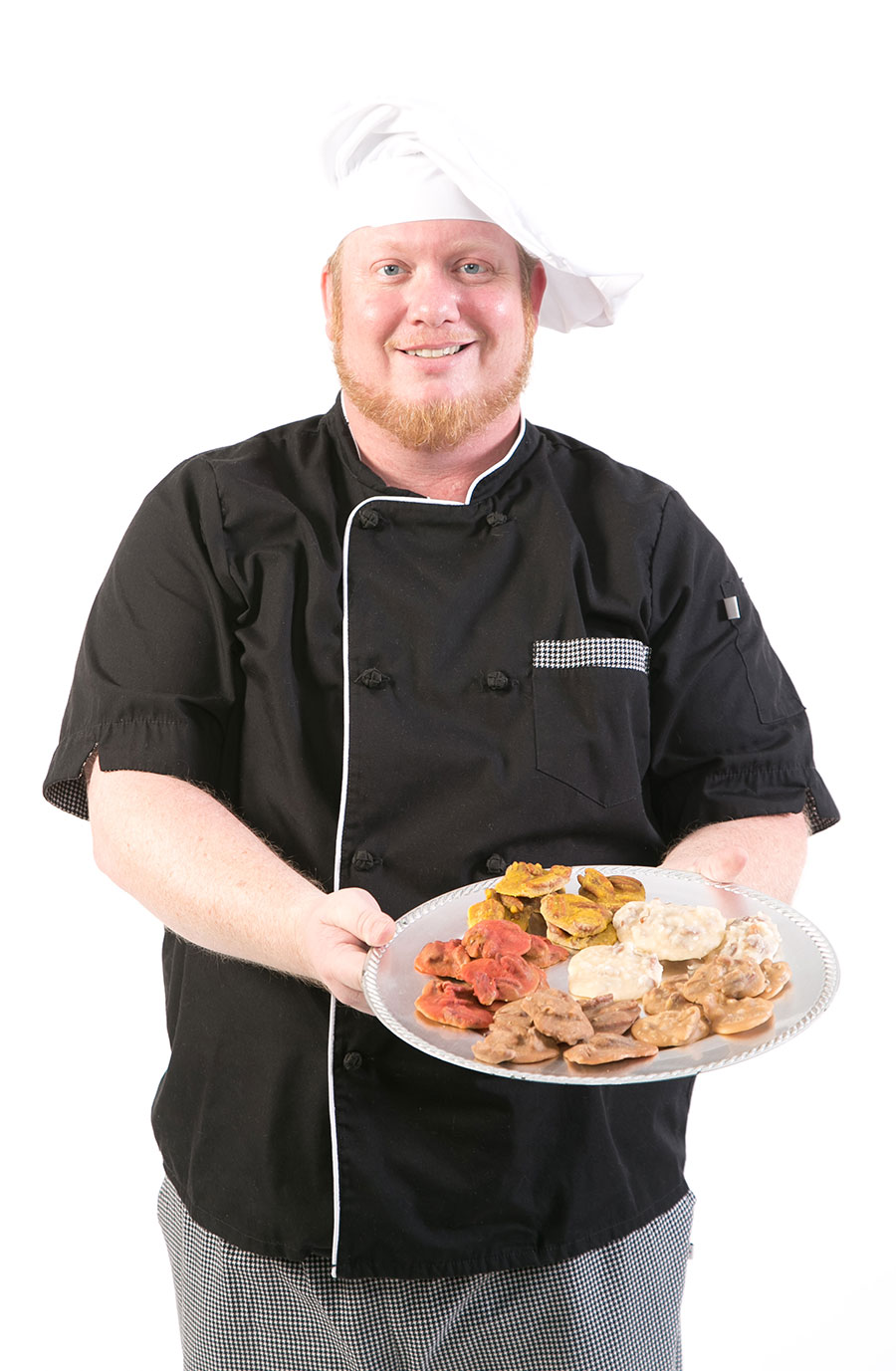 Paul Bentley
SURE™ GRADUATE
FOUNDER, PAUL'S PERFECT PRALINES

LEARN MORE: Paul's Perfect Pralines →
Young Paul Bentley had a homework assignment designed to help his math skills. His sixth-grade math teacher asked everyone to find and make a recipe of their choosing.
"My dad was a single dad, and most of our food was coming out of a box. I went to my grandmother for help," he recalls.
Bentley and his grandmother made a batch of her special pralines. Years later, after his grandmother passed away, he found that he was the single person in the family who could reproduce the sugary confections on a level equal to hers.
The Houston municipal court bailiff eventually began a side business selling "Paul's Perfect Pralines," but realized he would need help if he wanted to get serious about creating a business plan. He completed SURE™ last fall.
"I'm 40 and have been out of school a long time," Bentley says. "I found it very helpful to have someone still immersed in school to help me get all the i's dotted and the t's crossed on my business plan. My student took time to meet outside of SURE™ and went over a lot of things with me."
Bentley continues to work on a long-term plan to scale up his production. Like so many people, he dreams of leaving his day job.
"I want to be a candy man," he says, a touch ironically.
But beyond hopes for financial independence, he means to honor a beloved family member by following through on his passion.
"It's an opportunity to share my grandmother with the world," he says.
Social Good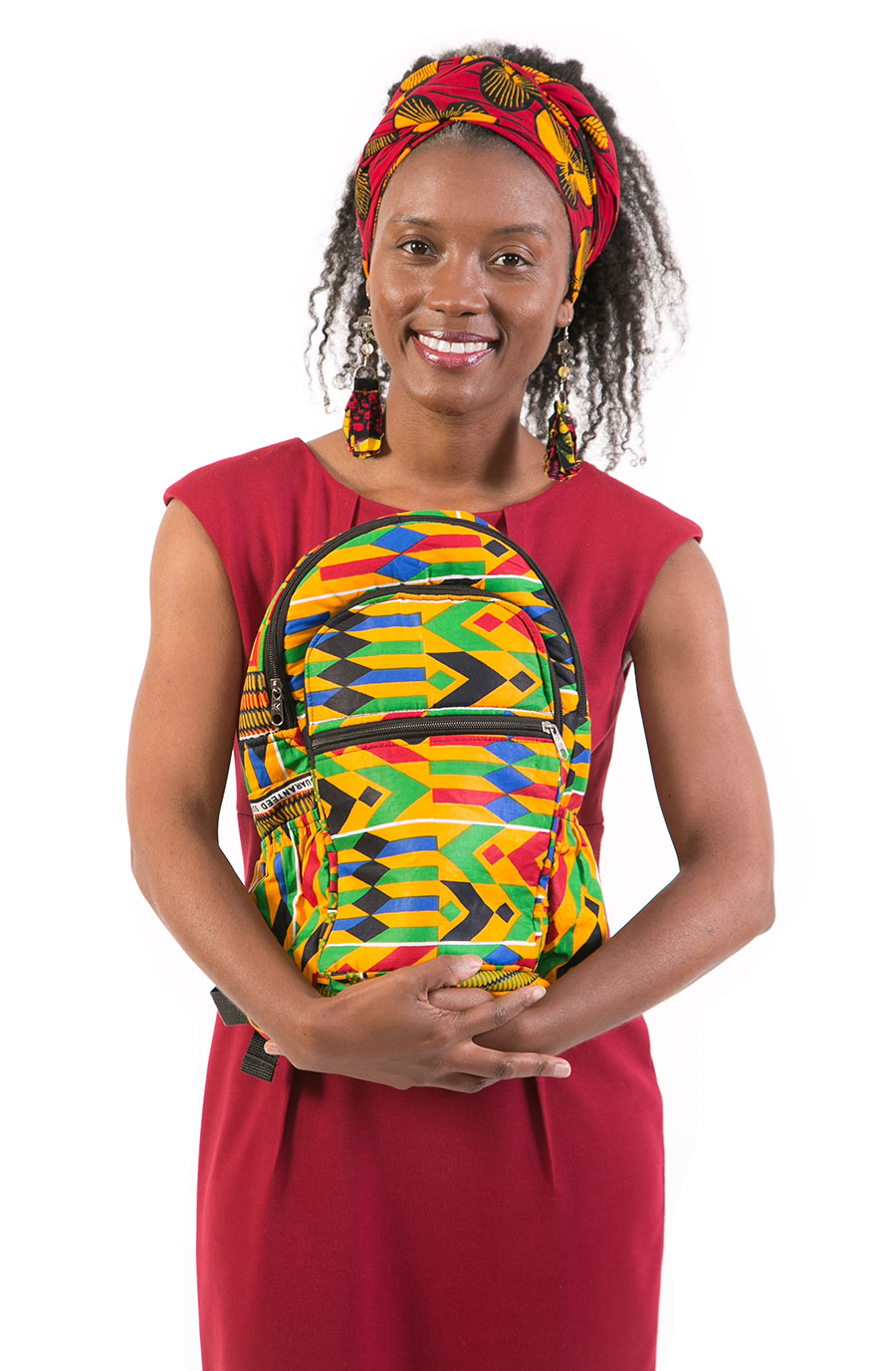 SHANNETTE PRINCE
SURE™ GRADUATE
OWNER, AFRICA ON MY BACK

LEARN MORE: Africa On My Back →
Shannette Prince was inspired to go into business after visiting Ghana, West Africa, and purchasing beautiful Kente print backpacks from local vendors.
She began importing the colorful backpacks and messengers bags, paying the artisans a Fair Trade price, and selling them online through her business, Africa On My Back.
Prince's vision for the business goes beyond profits. She not only helps craftspeople in Africa earn a living wage but also shares a percentage of her profits with a mentoring organization that seeks to empower African-American boys in Houston.
Prince, a former journalist, came to SURE™ wanting to shore up her skills.
"Going through the program gave me the confidence and understanding of terminology to feel on equal footing with other business owners," she says.
Prince's business is growing, and she says she appreciates making connections with SURE™ classmates who've shared talents, resources and more with each other.