Bauer College to Recognize Prominent Business Leaders at Feb. 24 Bauer Gala
Published on February 15, 2023
The C. T. Bauer College of Business at the University of Houston will recognize a prominent slate of Houston business leaders for their global impact on February 24 during the second annual Bauer Gala.
The college will celebrate award recipients in three categories:
Leadership, honoring distinguished individuals who have demonstrated meritorious professional accomplishments
Entrepreneurship, honoring those who elevate entrepreneurism, embodying the same spirit inherent in the fabric of the college
Community Impact, honoring business leaders for outstanding service, advocacy and contribution to the City of Houston
"The Bauer Gala is becoming a signature event for the college and business community, as we honor the very best that Houston and Bauer College have to offer," Dean Paul A. Pavlou said. "This year's award recipients reflect the leading-edge, impactful, entrepreneurial values of the college, and we are honored to celebrate such an impressive group at the second annual Bauer Gala!"
This year's award recipients are:
Leadership Award
Thasunda Brown Duckett (BBA '96)
President and Chief Executive Officer, TIAA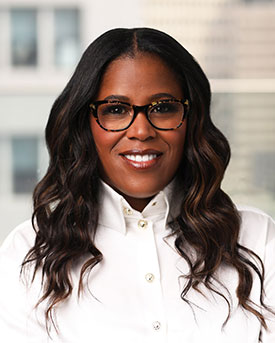 Thasunda Brown Duckett is President and Chief Executive Officer of TIAA, a leading provider of secure retirements and outcome-focused investment solutions for millions of people and thousands of institutions.
She leads a company whose mission is defined by financial inclusion and opportunity – goals and values she has upheld throughout her career. Under her leadership, TIAA is expanding its mission beyond higher education to all Americans saving for retirement.
Before joining TIAA in 2021, she held several key executive roles during a 17-year career at JP Morgan Chase, including CEO of the Consumer Bank and Auto Finance. Earlier in her career, she was a Director of Emerging Markets at Fannie Mae.
Duckett serves on the boards of NIKE, Inc., Brex Inc., Robert F. Kennedy Human Rights, Sesame Workshop, National Medal of Honor Museum, Economic Club of New York, the University of Houston Board of Visitors, and the Dean's Advisory Board for Baylor University's Hankamer School of Business. She also belongs to the Executive Leadership Council, Delta Sigma Theta Sorority, Inc. and Jack and Jill of America Inc.
In addition, Duckett is an appointee to the President's Board of Advisors on Historically Black Colleges and Universities (HBCUs), The Business Council Executive Committee, the Business Roundtable and the Committee for Economic Development of The Conference Board.
Duckett has received a wide array of accolades from financial media, including Fortune, Forbes, Barron's, American Banker, Money and MarketWatch.
She founded the Otis and Rosie Brown Foundation in honor of her parents to recognize and reward people who use ordinary means to empower and uplift their community in extraordinary ways.
Duckett grew up in Texas and lives in Connecticut with her family. She holds a Bachelor's degree in Finance and Marketing from the University of Houston and an MBA from Baylor University.
Entrepreneurship Award
Mohammed Ali Lakhany (BBA '07) and
Emad Lakhany (BBA '12)
Chief Executive Officer and Chief Development Officer, CSM Group
Mohammed Ali Lakhany (BBA '07) and Emad Lakhany (BBA '12) are accomplished and well-respected business leaders with over 20 and 15 years of experience in their industry, respectively. They have affiliations with well-known companies and brands such as Popeye's Louisiana Kitchen, Tim Hortons, Andy's Frozen Custard, T-Mobile USA, Marriott, and Hilton Brands, and have built an impressive portfolio of 350 points of distribution in the franchise space.
Both Lakhany brothers graduated with bachelor's degrees from Bauer College. Ali holds a Bachelor Business Administration in Accounting (BBA '07), and Emad a Bachelor of Business Administration in Supply Chain Management (BBA '12). Together, they lead CSM Group, a boutique family office that specializes in restaurant franchising, telecommunications, hospitality, and real estate development. Under their leadership, the CSM Group has established a reputation for delivering exceptional results. They are known for their strategic vision, ability to lead and manage high-performing teams, and their hands-on approach in overseeing the success of each venture.
In addition to their professional responsibilities, both brothers are active in various industry-related boards and organizations. Ali sits on the board of American First National Bank, Excel Linen Company, Verge Mobile LP, COR 3 Capital, and serves on the Popeyes Foundation and IEIT Board of Trustees, and HAMD Institute. Emad is a board member of Excel Linen Company, COR 3 Capital, FESS Holdings, and Popeyes Marketing Board.
Both brothers are very family-oriented and proud parents. Ali and his wife Hina have three young boys, Yousuf, Younus, and Yasser. Emad and his wife Mariam, have two, Hashim and Amal.
In their free time, the brothers enjoy spending time with their families and mentoring the next generation of business leaders. They believe in maintaining a balance between their professional and personal lives while being dedicated to making a positive impact in their community. They are actively involved in various charitable organizations and strive to leave a lasting legacy for future generations. The values instilled in them by their parents, Hashim and Salma Lakhany, such as hard work, dedication and commitment to making a difference in the lives of others, have contributed to their success as leaders in the business world.
Community Impact Award
Deloitte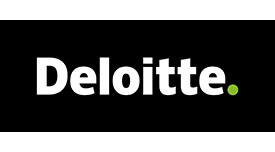 Deloitte provides industry-leading audit, consulting, tax, and advisory services to many of the world's most admired brands, including nearly 90 percent of the Fortune 500 and more than 7,000 private companies.
Deloitte employees come together for the greater good and work across the industry sectors that drive and shape today's marketplace, delivering measurable and lasting results that help reinforce public trust in our capital markets, inspire clients to see challenges as opportunities to transform and thrive, and help lead the way toward a stronger economy and a healthier society.
Deloitte also helps to create meaningful change in the community, driving and facilitating pathways to achieve social equity, and leveraging the skills and experience of teams to help make an impact that matters in communities, like Houston, where the company's employees work, live, and raise their own families.
In addition to awards presentations, the event will feature Master of Ceremonies Lisa Shumate (MBA '16), general manager for Houston Public Media, as well as entertainment from Bauer students Sarah Grace, vocalist and NBC The Voice semi-finalist, and Michael Ryan, a ballet dancer who has performed with Houston Ballet and Boston Ballet.
Platinum event sponsors include Hewlett Packard Enterprise, Houston Airport System, Insperity, and Elaine Finger (BBA '92) & Marvy Finger (1935-2022) & Paul Peacock.