Poets&Quants Ranks Bauer Undergraduate Program Among Top Value Programs
Bauer Undergraduate Program Recognized for Return on Investment, Affordability and Accessibility
Published on March 23, 2021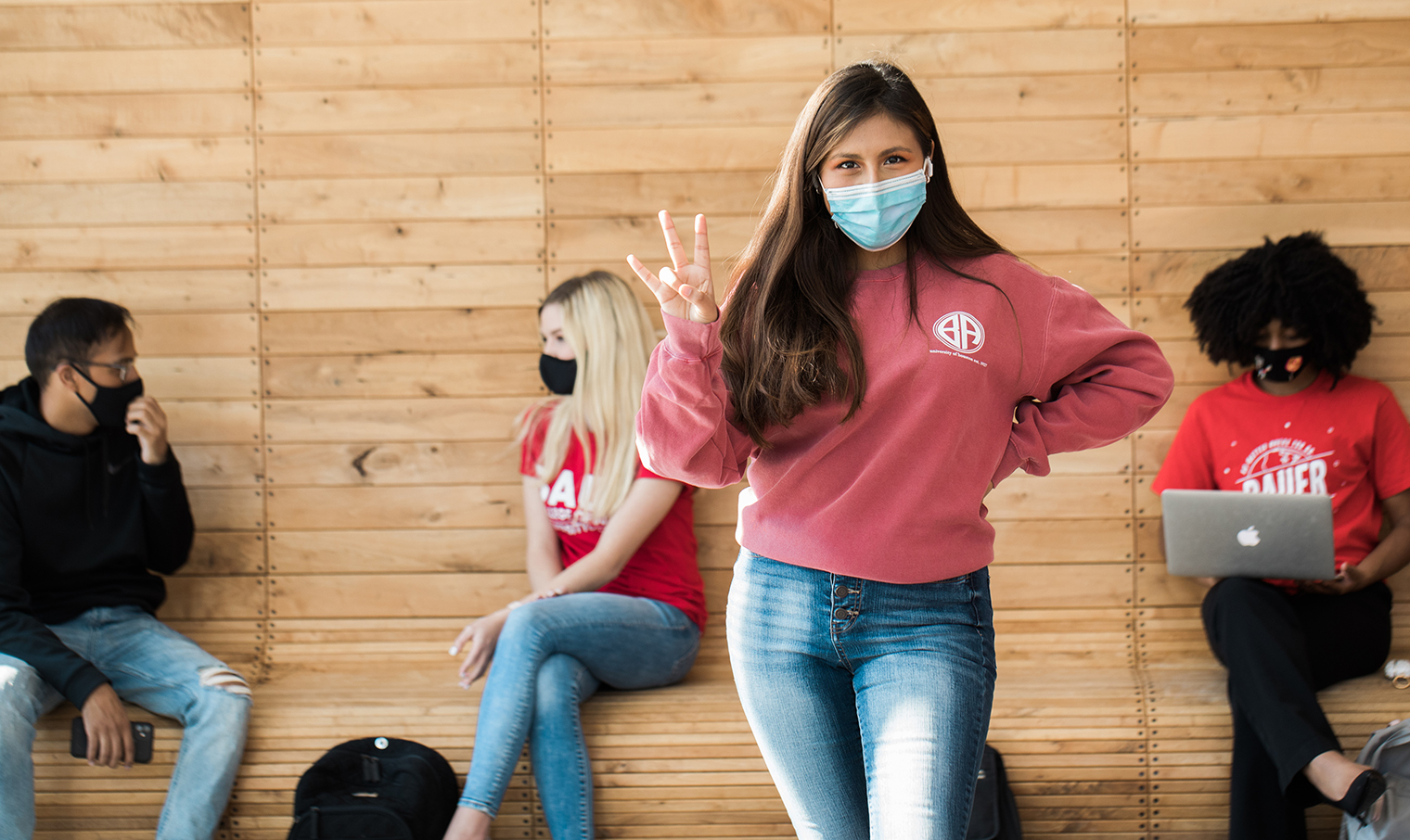 The C. T. Bauer College of Business has once again been included on the Poets&Quants Top Value Undergraduate Business Schools annual ranking. The Bauer College placed 17th among the 92 ranked top business schools.
As the cost of obtaining a college education has soared, and within the context of an uncertainty economy, the importance of quickly seeing the average return on investment for college degrees has never been more important, said Bauer College Dean and Cullen Distinguished Chair Professor Paul A. Pavlou.
"I believe the numbers reported by P&Q, showing an investment of approximately $100,000 and nearly $300,000 ROI in five years, almost a $200,000 return, is quite impressive," Pavlou said.
"Affordability and accessibility are key parts of Bauer's strategic goals that we want to retain, even as we continue to enhance our reputation and standing as a world-class business school," he added.
Bauer's total in-state cost over four years is estimated at $104,544, including tuition, room and board, and the average graduate earns approximately $294,190 over the first five years of employment, for a net return of $189,646, according to P&Q.
"P&Q establishes what the total four-year cost is and the average salary of a school's most recent graduating class. We use those two datapoints to put together a straightforward glimpse into business schools with the best early-career return on investment," said P&Q's Nathan Allen.
"To calculate an early ROI, we take the average salary of 2020 graduates, multiply it by five for five years of work, and subtract that total from the estimated total cost of earning a degree from that school in four years."
The Bauer College has recently expanded its offerings of both in person and online BBA, MBA, and specialized Master's Degree programs, which furthers the value of its undergraduate degree and options for Bauer graduates.