Bauer College Recognizes Retiring Accountancy & Taxation Chair
Professor Thomas Noland to Serve as Interim Chair
Published on October 21, 2021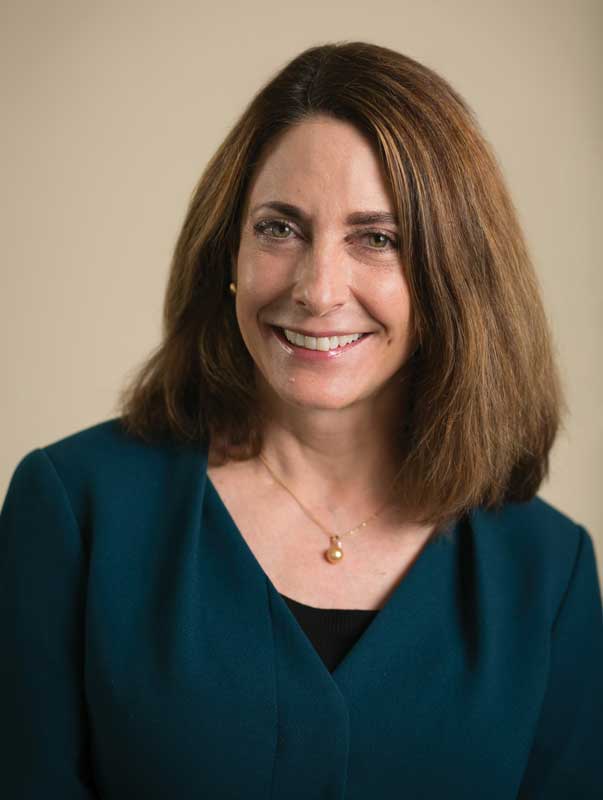 After 16 years of service at the C. T. Bauer College of Business, Kaye Newberry recently retired from her position on the faculty and as Department of Accountancy & Taxation Chair.
Newberry served as Chair for 11 years, guiding the department to become a leader in accounting research and education. Under Newberry's leadership, eight faculty members achieved tenure. Additionally, Newberry strengthened the department's relationship with Houston Institute of Internal Auditors, resulting in annual scholarships of $25,000 for Bauer students. Under her leadership, the college also introduced a Professional Accounting Communications course to teach oral and written presentation skills as well as a Data Analytics track in the MS Accountancy program and Data Analytics courses in the BBA Program. Newberry also led the Department of Accountancy & Taxation through three successful AACSB Accreditations.
"On behalf of the C. T. Bauer College of Business, we thank Kaye for her extraordinary service as a member of the faculty and as a department chair," Dean Paul A. Pavlou said. "Through her leadership, the Bauer Department of Accountancy & Taxation made significant strides to become exemplary in teaching, research and service and ascend in the rankings."
Accountancy & Taxation Professor Thomas Noland is serving in an interim capacity as Department Chair.
"The Department of Accountancy & Taxation made remarkable strides during Kaye's 11-year tenure as chair," Noland said. "We are indebted to her for her tremendous contribution and wish her the best in her new pursuits."
Noland has served on the faculty in various positions, including Department Chair (2001-2004), director of the Certificate in Accountancy Program (2004-2013) and Associate Dean of Faculty Affairs (2013–2014 and 2018-2019).
"Over the next year we will build on Kaye's accomplishments as we seek to identify a permanent department chair," Noland said. "We continue to emphasize critical thinking skills, data analytic skills and experiential learning in the curriculum so our students graduate with the talent and skill sets they need to be successful in today's business environment. We are committed to extending our scholarly accomplishments and maintaining our reputation as a leading outlet in accounting research. Through the SURE℠ program and other department initiatives, we will continue our commitment to serve the community."