Elevating a Great Business School
Paul Peacock (BBA '81) Extends Scholarship Fund Through Donation
Published on January 24, 2020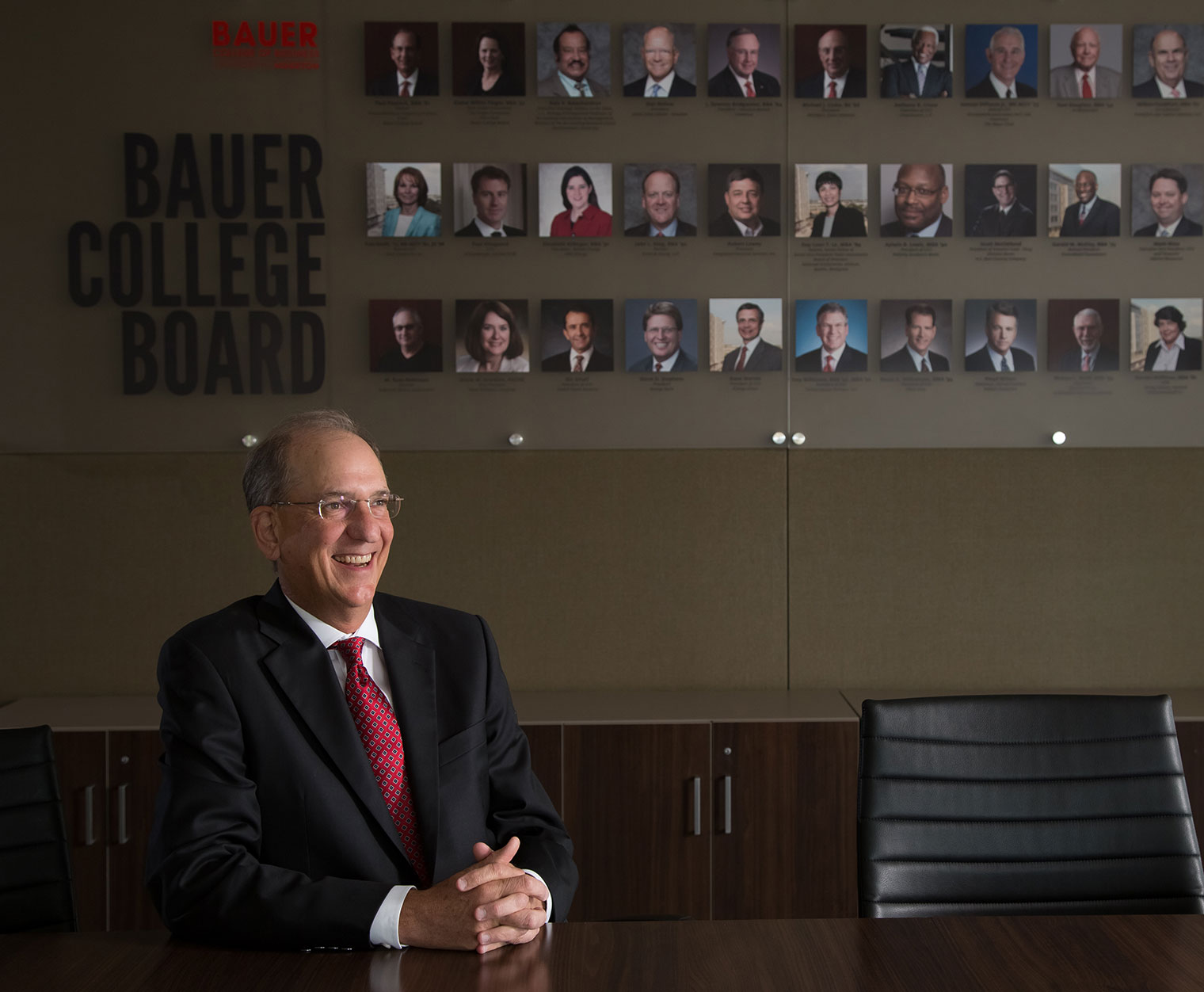 Longtime C. T. Bauer College of Business supporter Paul Peacock (BBA '81) has gifted the existing Peacock Excellence Scholarship Fund with a significant donation designed to recruit highly qualified students to Bauer College.
Peacock, a retired Partner with PriceWaterhouseCoopers LLP, has supported the college in numerous ways for several decades. He has served as chairman of the Bauer College Board for terms that span three deans and led initiatives that have helped raise the school's profile amid a changing business landscape.
"Paul's gift is a great example of how philanthropy can transform and help the lives of our students," said Dean and Cullen Distinguished Chair Paul A. Pavlou. "His generous gift is going to be put to work to attract highly qualified students to Bauer. Our students are more diverse and have a need for scholarships that help them succeed by not having to work too many hours as they pursue a degree."
Bauer's board room will be named for Peacock, a suggestion from Pavlou that commemorates Peacock's involvement as Bauer College has evolved.
"I can't be more energized by having Paul as our new dean, with new aspirations to take the school to the next level. I want to be part of it. My hope is that by naming the room, it will heighten the opportunity for others to potentially contribute," Peacock said.
"The room is personal," he added. "There have been a lot of great things discussed with a supercharged, highly energized team of board members who have all helped our current dean and past deans in a mission of elevating an already great business school."
Peacock is a founding member and past chair of Bauer's Accounting Advisory Board. In 2009, he received the Distinguished Alumnus Award from Bauer. He was recognized in 2011 for Distinguished Service to the Department of Accountancy & Taxation and in 2013 as the University of Houston Bauer College of Business Accounting Advisory Board Alumni of the Year. Peacock is a life member of the UH Alumni Association.
"I'm a firm believer in higher education," Peacock said. "Making it available to those that deserve it, making it available to those that wish to participate in it and making it available to those who will leverage their education to reach a higher level."