A Great Honor
Bauer College Board Member Dan Bellow Recognized By National Association of Industrial and Office Properties, Houston Chapter
Published on March 10, 2020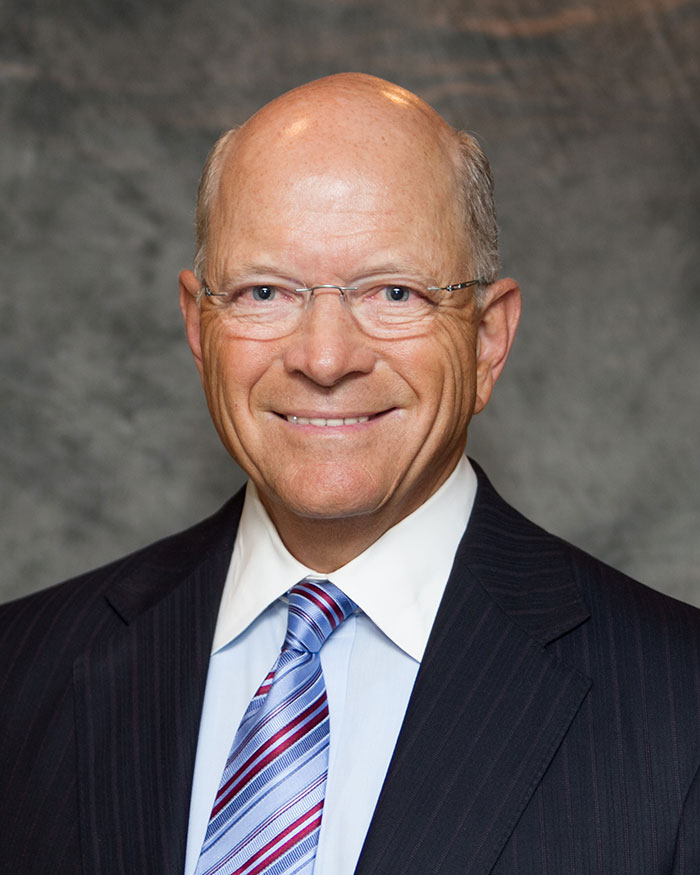 One of Houston's commercial real estate leaders who helped establish the real estate program at the C. T. Bauer College of Business recently received a prestigious award recognizing his many contributions to the field.
Dan Bellow, President of JLL Houston/Louisiana and a member of the Bauer College Board, was named to the National Association of Industrial and Office Properties (NAIOP, Houston chapter) Hall of Fame this year with three others.
The designation, which recognizes one's career-long impact in the field, has not been awarded since 2015. This year, for the first time, NAIOP decided to expand the criteria for induction. In addition to being involved in complex, high value transactions, NAIOP now specifies that the honor include those who have consistently promoted the success of others in the field.
"It's definitely a great honor that recognizes career-long accomplishments in representing clients, as well as mentoring and coaching young talent to positively impact their careers," Bellow said.
"I'm proud of the fact that I have a long list of great clients and large transactions, but NAIOP decided that there is more to a Hall of Fame career than just the numbers. It's the influence as well. What have you done for the real estate community? How have you served and helped improve the real estate community?"
Bellow's involvement with Bauer College is a powerful example of that. The commercial real estate and investment market in Houston covers a host of careers, with equally expansive opportunities for professionals interested in working in one of its many sectors. Bellow noted some of the options: Office and industrial leasing, property and construction management, capital markets and investment sales.
Bauer's real estate program relies on the enlistment of professionals like Bellow, who are willing to donate their time and resources to help shape the practice-based program.
"To have a successful company, you have to continue to recruit great talent and you have to invest in and grow talent," Bellow said. "I'm happy to have been involved in the real estate program at Bauer. Like I mentioned, it's a practice-based program and our graduates are more prepared and ready to work and succeed in the real estate business."