Invest in Bauer
Bauer MBA Excellence Scholarships
These scholarships are available to US citizens, US residents or International applicants.
Recipients who are non-Texas residents qualify for in-state tuition.
Scholarship awards range from $5,000-$10,000.
Recipients receive a two-year subscription to the Wall Street Journal.
Scholarship Criteria
MBA students must meet the following criteria to be eligible for the Bauer Excellence Scholarship:
Have applied to the Bauer MBA Full-time or Professional MBA program and plan to attend the program during the academic year they are admitted.
Must demonstrate above average academic achievement (competitive GMAT or GRE scores and GPA).
Have demonstrated leadership potential based on professional and academic accomplishments.
How do Students Apply?
No separate application is required. Qualified students who apply to the Bauer MBA Professional Program or Full Time Program will be considered for the Bauer Excellence Scholarship.
Contact Us
If you would like more specific information, contact our Office of Development at 713-743-4626 or at bauer@bauer.uh.edu
---
---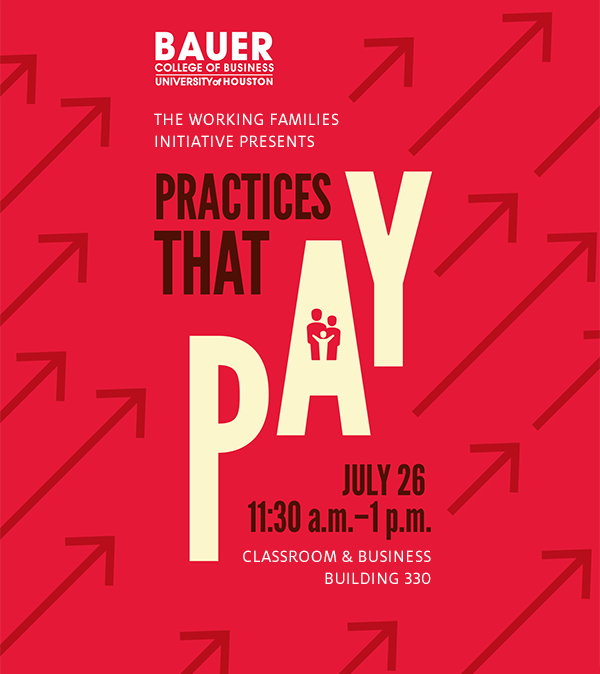 Join us on campus 7/26 for a conversation on best practices for working families. Lunch will be provided. Learn more.
---
See also
---
Contact Us
Scholarship Office
334 Melcher Hall
Suite 320, Room E.
Houston, TX 77204-6021
Fax: 713-743-4622
Email: scholar@bauer.uh.edu