Faculty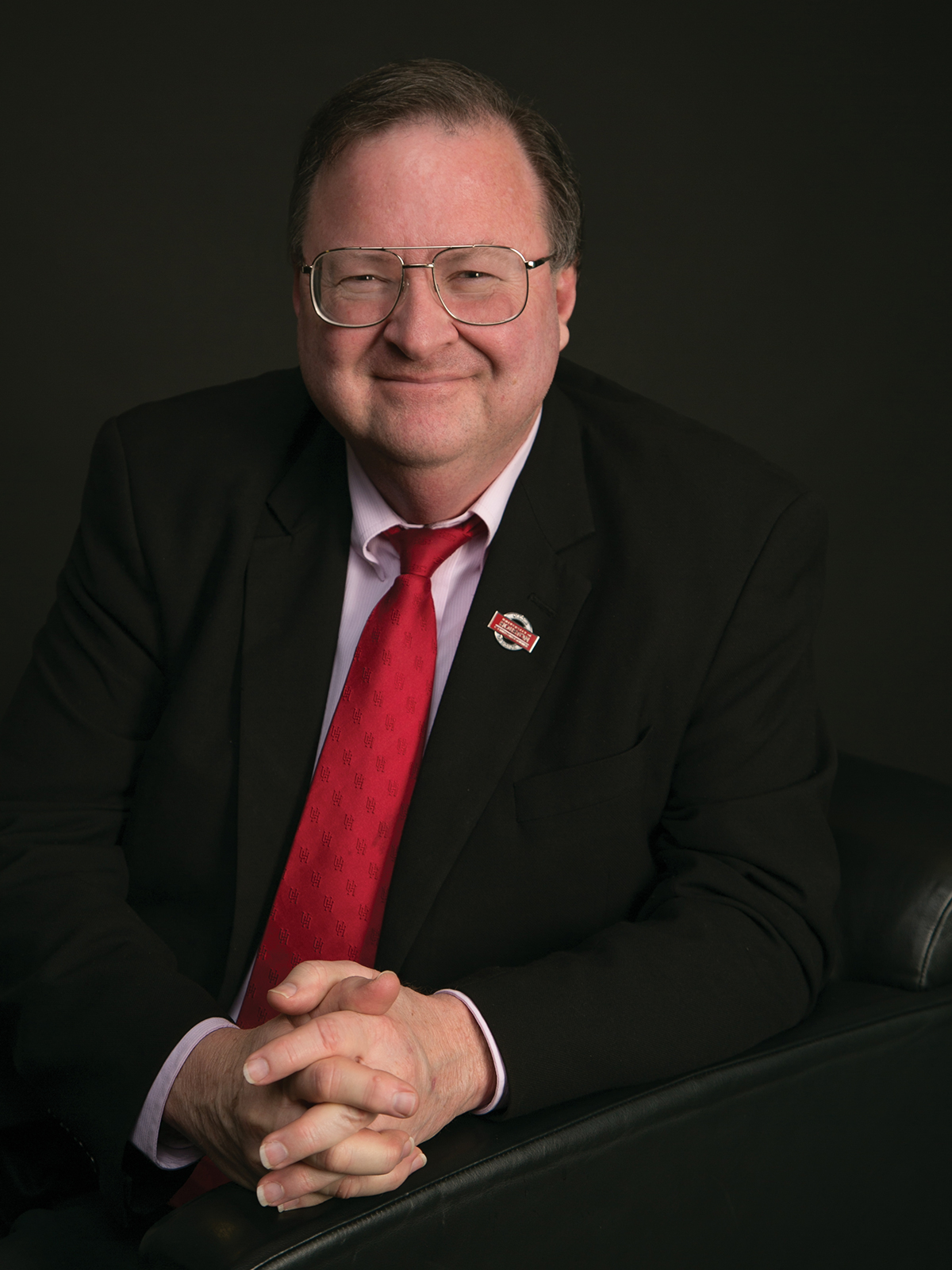 Don't let a minute go by.
Learn something, do something that helps others and that sometimes helps yourself.
Clinical Professor Michael Newman
Carpe Diem
Accounting Clinical Assistant Professor Encourages Students to Seize the Day
"It's another day in Paradise!"
Michael Newman's ebullient greeting, delivered with his usual enthusiasm, might strike some as dubious, especially if delivered on one of Houston's hotter than hot days.
One of his colleagues, in fact, responded one day by needling him: "What are you talking about? It's 104 degrees."
But Newman, a clinical assistant professor in Bauer College's Department of Accountancy & Taxation and director of accounting programs, had a quick retort back.
"Paradise is not about the weather," he responded. "Paradise is about where you work and who you surround yourself with."
Recounting the story recently, he cringed a little at the risk of sounding Pollyannaish.
But Newman is one of those people who exudes positivity, and he followed up by explaining something about a life philosophy he tries to convey to students beyond business school curriculum.
"I tell the kids, 'Don't let a minute go by. Learn something, do something that helps others and that sometimes helps yourself. It's important for you to be active in your own life and make a difference so that one day you can look back and say, 'I made a difference in the world.'"
Newman received all four of his degrees (BBA, MBA, MSACCY, Ph.D.) at Bauer and came to work at the college in 2005 under the late Dean Arthur Warga. But his path up to then was anything but typical. He launched a startup with a friend at 17 while attending school at the University of Texas, then helped build another startup before his 20th birthday. The company went national before he sold it at age 30. He later became involved in non-profits that worked with youth, before connecting with the Bauer program, where he leads the college's Professional Accounting Programs while working to connect students with employers.
"I want to see them (students) have full-time jobs that they really want," he said, rather than feeling lucky to be able to take whatever job is offered in the final days of a college education.
Clearly, the passion he feels has been conveyed in meaningful ways.
Students have used words like "phenomenal," "amazing," "a gem," "inspirational," and the simple exclamation, "wow," to describe his teaching and the lengths to which he shows his caring for those in his classes.
A student who went on to do well in business presented him with a Yeti tumbler inscribed with the words, "Carpe Diem," one of Newman's signature phrases. "I carry it everywhere," he said.
Newman teaches students and others that, contrary to being boring, accounting has the potential to be rewarding. In Warren Buffett's words, "Accounting is the language of business."
"Those days of it being somebody stuck in a little bitty cubicle are long gone," he said. And nothing conveys that better than bringing in people whose accounting positions vary widely, often taking them to far-flung and interesting places.
Newman says he is inspired by the people he works with and for.
"They inspire me by the way they treat students," he said. "They (especially Dean Latha Ramchand and other administrators) share my belief that our job is not only to educate them, but to help them make sure they have a fulfilling life beyond their time here."
Solid accomplishments such as being recognized as one of only six Centers of Excellence in the world by the Institute of Internal Auditors, or having a reputation as being the best accounting program in the country for the oil and gas industry are foundations for the program Newman has been a central part of now for more than a decade.
But he likes to stress that his life away from Bauer is also fulfilling and meaningful, in the same way he hopes students will build a life with strong ties to both profession and family.
"It is a pleasure to see them doing well," he said. "But more important is that they are happy."
"I've got the best of both worlds, and I want them to have that."