Faculty
Academic Leaders
Bauer Department Chairs Focus on Research, Curricular Relevance
Similar to the way certain fundamentals of good business lend support to the tiniest startup or the biggest corporate operation, Bauer College relies on its five academic departments — Accountancy & Taxation, Decision & Information Sciences, Finance, Marketing & Entrepreneurship and Management.
The chairs of these departments serve three-year terms and act as a liaison between that department's faculty members and the college's Office of the Dean. But they also lead by example by influencing their fields through relevant research, and by guiding their departments in response to ever-changing circumstances influenced by global politics, evolving business practices and leaps forward in technology and other external factors.
In the following brief biographies of Bauer's department heads, these leaders share insights into each of their departments and the directions those departments are headed.
---
Kaye Newberry, Ph.D.

Department of Accountancy & Taxation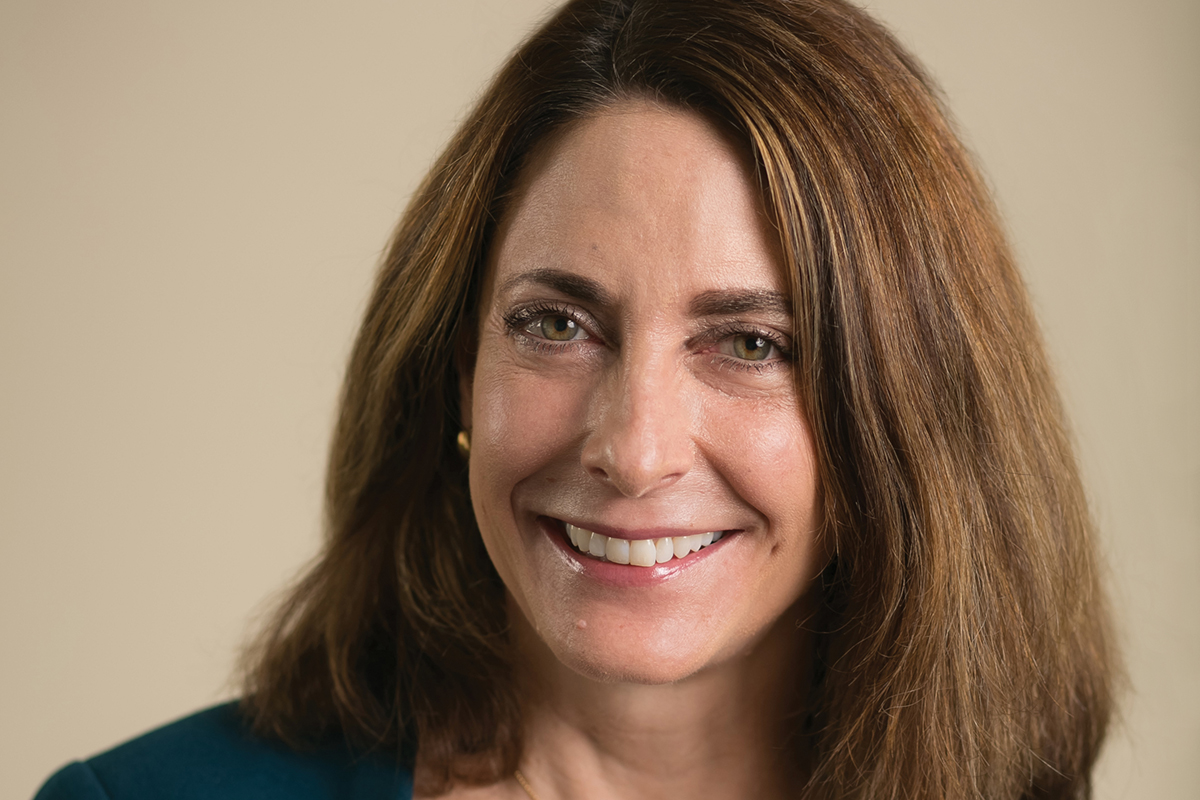 PROFESSOR KAYE NEWBERRY SERVED AS AN ACADEMIC ADVISER TO THE U.S. TREASURY DEPARTMENT FROM 1999 UNTIL 2005.
Professor Kaye Newberry leads the college's Department of Accountancy & Taxation and is a respected researcher on the effects of taxation on business decisions, including firms' financing policies, worldwide reporting, corporate acquisitions and financial disclosures. From 1999 until 2005, she served as an academic adviser to the U.S. Treasury Department on international tax issues, corporate book tax reporting and Sarbanes-Oxley.
This past year, Newberry rejoined her affiliation with the U.S. Treasury Department.
Newberry made note that hers is the only department that requires separate, outside accreditation. AACSB International, the premier accrediting body for business programs worldwide, therefore, plays a role in curriculum changes such as the recent addition of a data analytics component. The Accounting Advisory Board is also an active player in making sure graduates obtain the skills they need. The department is one of only seven in the world designated a Center of Excellence by the Institute of Internal Auditors.
"Because approximately 50 percent of internal auditors are not accountants and the job market is quite robust, we recently opened enrollment in these courses to all Bauer students," Newberry said.
She added: "We are in discussions to identify student groups who would particularly benefit from obtaining a Certificate in Internal Audit and pursuing this career path. Future plans will likely include collaborations (with colleges) outside of Bauer as well."
LEARN MORE: Department of Accountancy & Taxation →
---
Norman Johnson, Ph.D.

Department of Decision & Information Sciences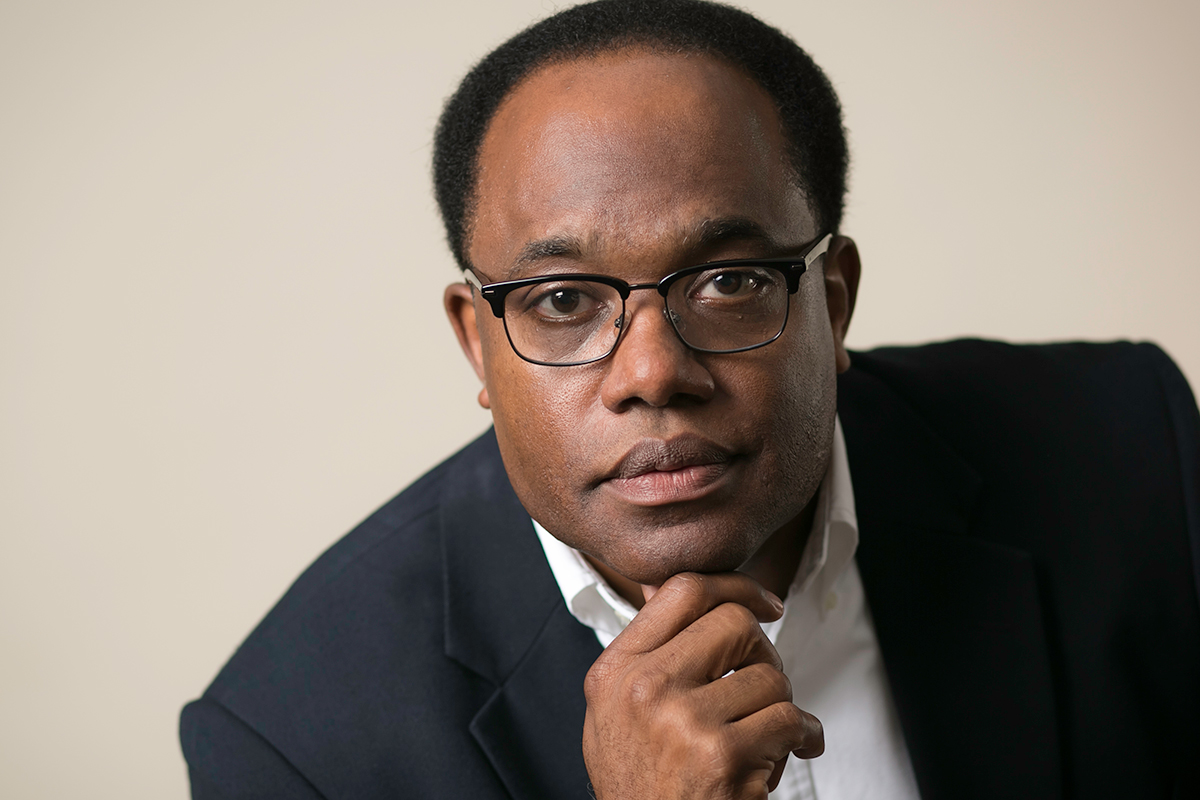 DATA ANALYTICS IS A FOCUS FOR THE DEPARTMENT OF DECISION & INFORMATION SCIENCES UNDER PROFESSOR NORMAN JOHNSON'S LEADERSHIP.
Professor Norman Johnson researches decision making, psychometric analysis, data mining and predictive analytics. He also serves as a senior adviser on data analytics to companies in several industries. His most recent research looks at some of the ways gender influences online negotiations, and he has a broad interest in examining how various communication modes — instant messaging versus email, for instance — influence behavior.
The department Johnson leads has two academic areas of concentration: management information systems, and supply chain management.
A graduate program in data analytics is currently being created, and an undergraduate degree in the same field will be added next, Johnson said.
"What is a huge challenge for most companies right now is how to manage and make existing data useable," he added. "Most data they are trying to use were not collected for the goals companies have today."
"There is a very talented and motivated group of faculty in my department that has the knowledge and needed skills to pass along to our students."
LEARN MORE: Department of Decision & Information Sciences →
---
Praveen Kumar, Ph.D.

Department of Finance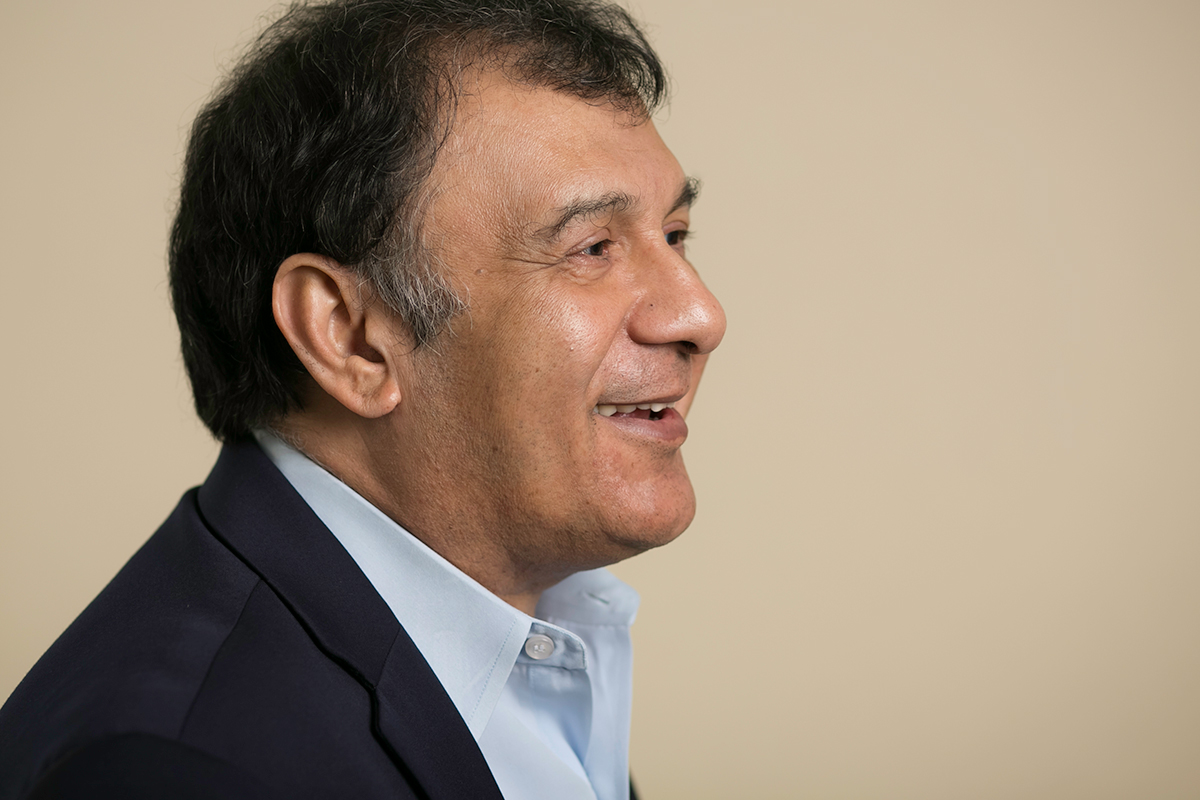 THE COLLEGE'S FINANCE OFFERINGS INCLUDE COURSES IN ENERGY, INVESTMENT, REAL ESTATE, COMMERCIAL BANKING, RISK MANAGEMENT AND INSURANCE, AND PERSONAL FINANCE, WITH PROFESSOR PRAVEEN KUMAR AT THE HELM.
Chaired Professor of Finance, chair of the Department of Finance and executive director of the Gutierrez Energy Management Institute.
His research is focused on the role of information in financial markets, corporate finance and governance, financial market microstructure, energy finance and risk management, and industrial organization. He has lectured for top executives in major energy corporations and consulted with leading investment banks, international lending institutions and regulatory agencies.
Kumar, chair since 2001, has steered the department toward a more comprehensive program offering through the addition of classes in energy finance, investment finance, real estate finance, commercial banking, risk management and insurance, and personal financial planning. His department was in the forefront of the revamp of the MBA curriculum a few years ago, and 2016 was a particularly busy publishing year for the department chair, who authored several papers accepted by top tier publications.
LEARN MORE: Department of Finance → | Gutierrez Energy Management Institute →
---
Ed Blair, Ph.D.

Department of Marketing & Entrepreneurship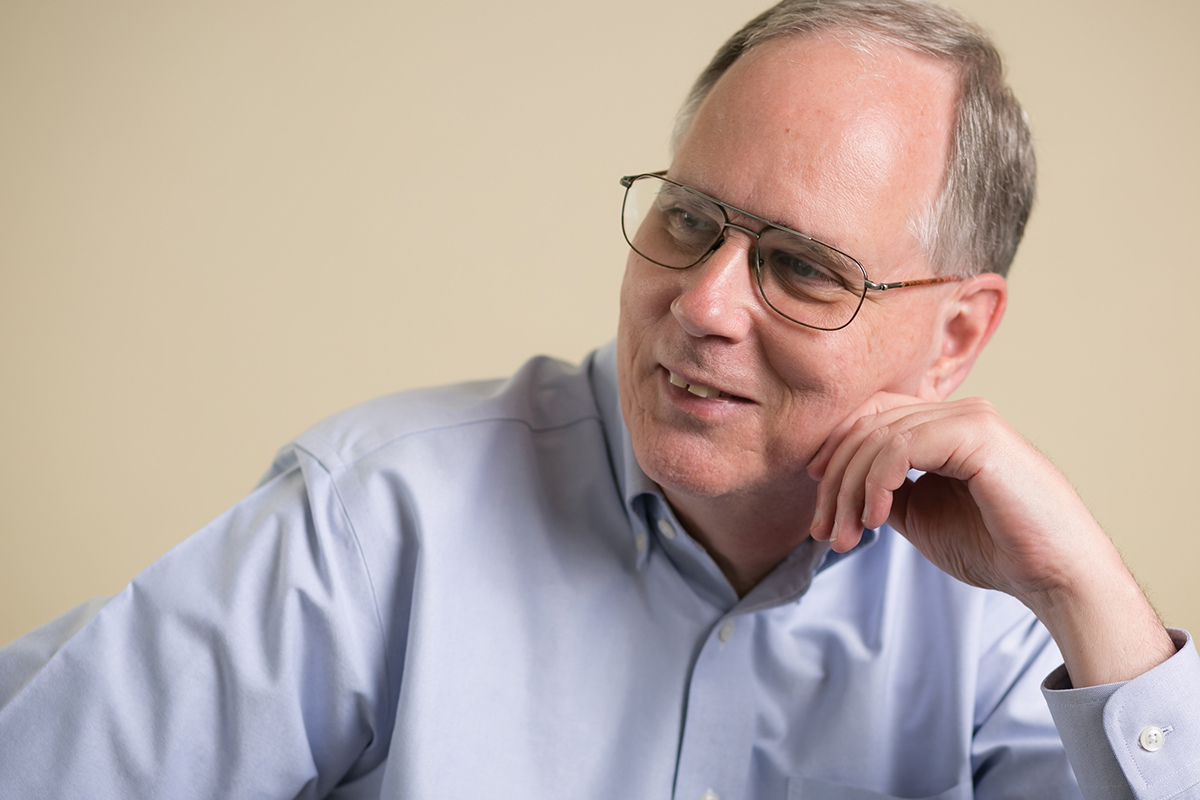 PROFESSOR ED BLAIR IS LEADING BAUER'S DEPARTMENT OF MARKETING & ENTREPRENEURSHIP THROUGH WHAT HE DESCRIBES AS "AN EXPLOSION OF INTEREST IN ENTREPRENEURSHIP."
Professor Ed Blair is the Michael J. Cemo Professor of Marketing & Entrepreneurship and chair of the Department of Marketing & Entrepreneurship.
His research interests include survey research methods and price information processing by consumers. Blair has served on several editorial boards and as a national conference chair for the American Marketing Association. He was also chair of the American Statistical Association (ASA) Committee on Energy Statistics that advises the U.S. Department of Energy on the collection, analysis, and dissemination of energy-related statistics.
In his 20 years as chair, Blair has seen transformative changes in technology that influence course offerings accordingly. His department continues to be the world leader in programs for selling and sales management, and what he termed as "an explosion of interest in entrepreneurship," has helped steer interest in the college's highly-regarded Wolff Center for Entrepreneurship.
LEARN MORE: Department of Marketing & Entrepreneurship → | Wolff Center for Entrepreneurship →
---
Steve Werner, Ph.D.

Department of Management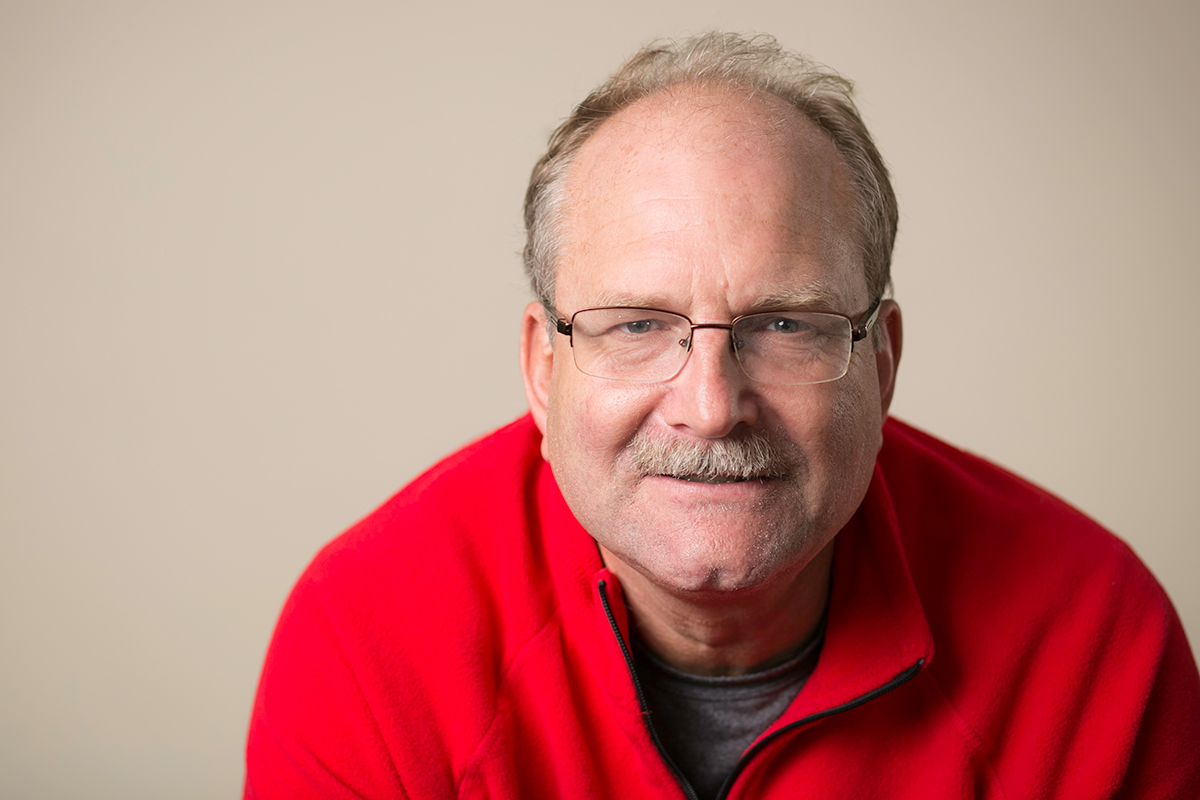 PROFESSOR STEVE WERNER SEES HIS DEPARTMENT'S STRENGTHS IN TEACHING AND RESEARCH, STUDY ABROAD PROGRAMS AND ONLINE OFFERINGS.
Professor Steve Werner is chair of the Department of Management. His research focuses on human resource management issues, especially compensation and international HRM. He has consulted with large and small firms and organizations on those topics.
Werner, who has headed the department for two years, said the department excels in three main areas — a strong cadre of scholar/teachers, its study abroad programs and its emphasis on online programs.
"This year we had four teachers or doctoral students win university-wide teaching awards," Werner said, noting that one of those, Dusya Vera, won the highest honor available for a University of Houston teacher.
The department has long offered study abroad programs to graduate students, with more than 1,000 students attending. Consistently, he said, students report that the time in the program was one of the more transformational experiences of their college career. And Werner is proud that the department has for many years been a leader at the university in offering online classes.
LEARN MORE: Department of Management →