Bauer College Alumni Association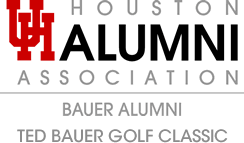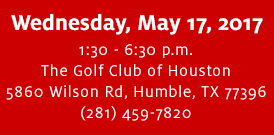 Engaging the University of Houston C. T. Bauer College
of Business Alumni
Our mission to engage Alumni and inspire participation by new graduates and long-time UH supporters is as strong as ever. We are committed to providing a superb opportunity to celebrate the University of Houston, the Bauer College of Business and all those alumni that make UH something special. Being an active member shows a commitment to the university and pride in supporting the programs that make UH a strong and successful community. The UH Alumni Association is a global community of alumni and friends committed to and sharing pride in the growth and support of the University of Houston as a premier institution.
One of the Bauer College Alumni Association's most popular events, the Ted Bauer Golf Classic, has provided students at the Bauer College of Business with the opportunity to pursue academic achievement at the collegiate level, by providing them with much needed scholarship funds. This important funding is made possible through the generous donations of Bauer Alumni, friends of the University, and community leaders like you.
The TBGC is an exciting opportunity for us to gather on Wednesday, May 20, 2015 from 1:30 - 6:30 p.m. at the Tournament Course at the Golf Club of Houston, one of Houston's elite golf courses, and network with our alumni and celebrate being a Cougar. We will also take time to honor four of our own. These individuals have given of their time, their resources, their energy and their spirit to make Bauer College and our university, Houston's University, better.
Team enrollment can be done online at www.TedBauerGolfClassic.com or you can send a check payable to:
Ted Bauer Golf Classic
C/O University of Houston Alumni Association
P.O. Box 230345
Houston, TX 77223-0345
For sponsorship and other information, please contact us directly. We thank you for your time and continued support of the Bauer College of Business and Alumni Association and our goals.
Get Involved and Contact Us.
Connect with us