Bauer Professor Recognized Among Country's Best Undergraduate Business School Faculty
Published on December 12, 2022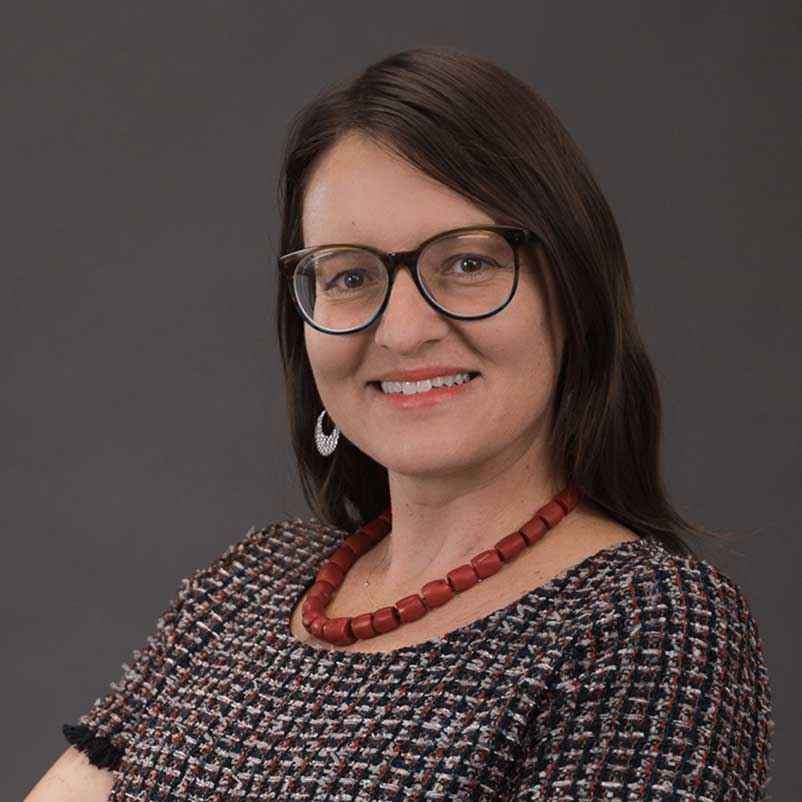 Instructional Assistant Professor Olivia Miljanic, Department of Management & Leadership
Olivia Miljanic, a C. T. Bauer College of Business Instructional Assistant Professor in the Department of Management & Leadership, has been named one of the "50 Best Undergraduate Business School Professors," in the United States by Poets&Quants.
Miljanic has taught a wide range of international business courses since joining Bauer College in 2010, and serves as Director of Global Studies and Faculty Director for the Full-Time MBA program.
The annual Poets&Quants recognition honors faculty who have made significant contributions to their field, business practices, or public policy and had "a remarkable impact on students," according to the publication website. It receives hundreds of nominations from students, alumni, colleagues and school deans for the annual honor.
Bauer College Associate Dean for Undergraduate Business Programs Frank W. Kelley nominated Miljanic, citing her significant influence on undergraduate learning at Bauer College during the pandemic as one facet of her exceptional teaching skills.
"During COVID, when the university went virtual, she did not miss a beat bringing in virtual presenters for students," Kelley wrote. "One example was the head of a large natural gas company in the U.S. who talked to students about his experience helping shift the industry into a more sustainable energy source. Even pre-pandemic, she was one of the first instructors in our college to use the internet to video conference internationally with an instructor and students at another university."
Miljanic began developing a passion for international business education before she reached adolescence. During a 12-month period when she was 10, her family lived through political and economic transitions that took place in two different parts of the world.
"At the time, I did not have the theoretical and empirical tools to make sense of these changes, but I was puzzled by the differences between what I had been taught and the reality I was experiencing," Miljanic says. "I started on a lifelong path of looking for answers and, later on, facilitating my students' own exploratory journeys."
Miljanic teaches approximately 2,000 students a year, and her courseload includes several large lecture classes. As the pandemic health crisis unfolded and faculty made an emergency transition to online classes, she was one of the first at Bauer College to develop and implement critical organizational changes.
Those quickly generated solutions led to long-term positive innovations in her business school classroom.
"One of my most exciting findings relates to how virtual learning abroad programs can be crafted in a way that facilitates the mastery of global competencies for a wide variety of students who are unable to participate in traditional learning abroad programs," Miljanic says.
Miljanic received the C. T. Bauer College of Business Wayne and Kathryn E. Payne Excellence Award in 2020. Her research interests include global industrial relations, mineral rights and the scholarship of teaching and learning.
She earned a Ph.D. in Political Science from the University of California, Berkeley, with specialization in the areas of comparative political economy, Latin American politics, and methods; and an A.B. in Public and International Affairs from Princeton University, with a specialization in Latin American studies. Prior to joining the University of Houston, Miljanic taught and conducted research in Latin America, Europe, and Southeast Asia.
Miljanic will lead the Executive MBA International Business Residency in Brazil in summer of 2023.