Bauer Mini-MBA Program Provides Flexibility and Affordability
Published on July 18, 2022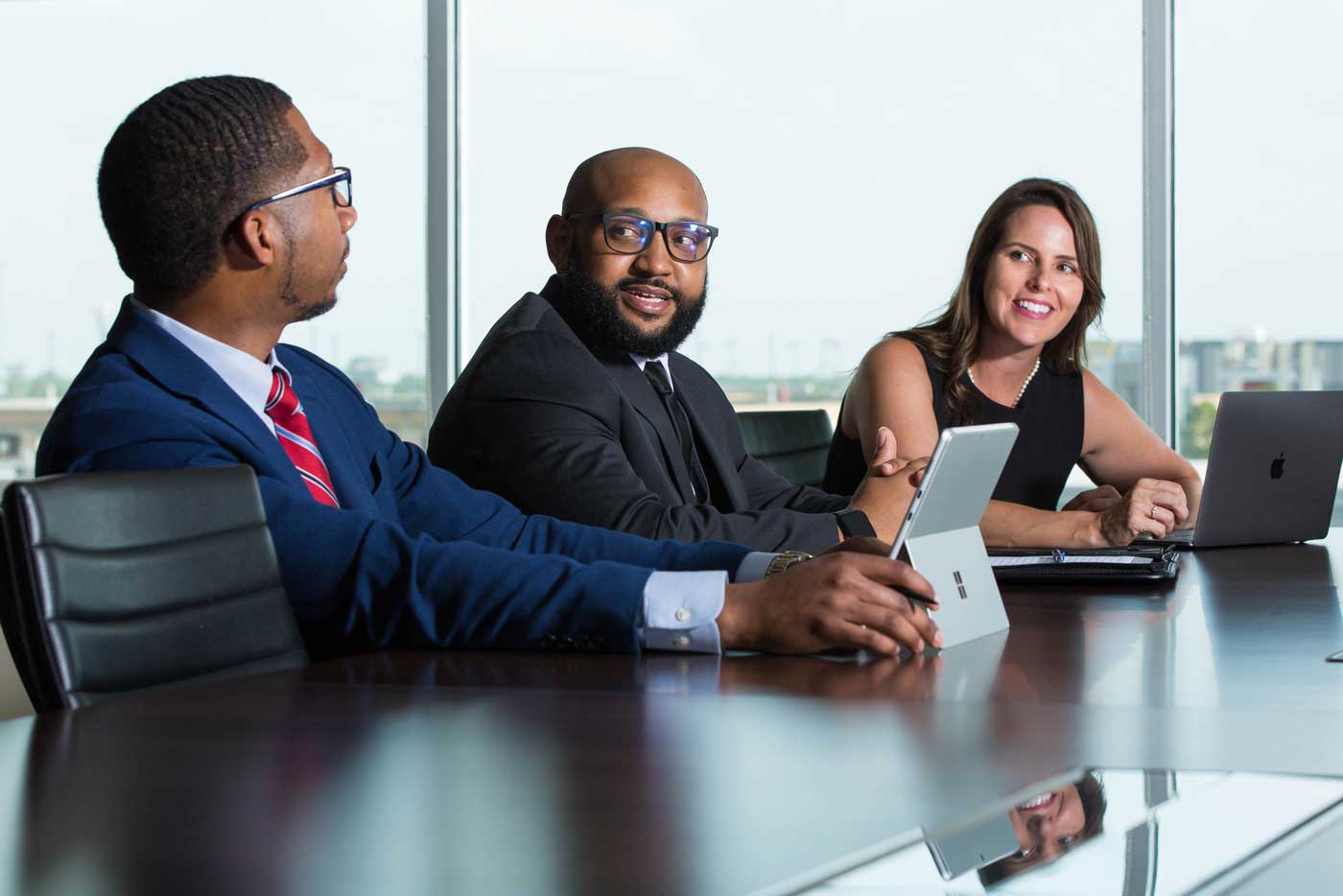 The C. T. Bauer College of Business MBA is known for equipping students with the knowledge-based skills they need to progress or even reinvent their careers, at an affordable price and with flexible options. The Bauer College Mini-MBA, first offered in 2021 in an online format, debuts as a face-to-face option at Bauer College beginning Fall 2022.
Professionals who enroll will be taught by the same world-class faculty who teach in the regular MBA program, but the course content is condensed and delivered in just 35 hours, and students can receive specialized training in areas such as Health Care, Digital Marketing, Management & Leadership, Data Analytics, Supply Chain Management and HRM/Strategy in the Energy sector.
Graduates will complete the program with a holistic understanding of business fundamentals that can help them advance in an existing position or even help launch a new career direction, said Associate Dean of Graduate and Professional Programs Leiser O. Silva.
"The Mini-MBA offers specializations addressing current business challenges, while offering students the opportunity to expand their professional network. It serves as a refresher for those who have earned an MBA in the past, or it can be a chance for professionals to see what is new. Students obtain the essence of an MBA in an abridged manner," Silva added.
The first three days of the program will cover business fundamentals, while the remainder is dedicated to specialized content. Students attend morning and afternoon sessions of three-and-a-half hours Monday through Friday to complete the program and earn a certificate.
Small group discussions are a key part of the Mini-MBA experience, Silva said. Students appreciate the opportunity to apply course concepts to address specific, current challenges they are facing in their professional roles.
"Given that participants in a Mini-MBA specialization often hold similar types of responsibilities, students get to really expand their understanding of those challenges and may even find new solutions and ideas as they hear about how others are dealing with similar issues," Silva said.
The interaction among professionals from a variety of industries such as architecture, construction, government, IT, law, health care and energy, can be invaluable for middle and senior managers, he said. And like all Bauer MBA programs, the diversity and vibrancy of Houston is embedded.
"A city like Houston needs graduates with strong core business skills, but who also have the ability to apply them to various sectors," Silva said.
"Being in the nation's fourth largest city, the energy capital of the world and having the largest medical center, this means that our faculty and their work and research are a revolving think-tank that support the growth of the city at every step," Silva added.
"Having world renowned research faculty working alongside clinical faculty with industry expertise has created a curriculum that serves all of our MBA students very well."
Some Mini-MBA graduates have expressed interest in returning for a Mini-MBA in other specialty areas, he said.
Students not only earn certification, but potentially earn a $5,000 scholarship for the Executive MBA program, or class credits that can be applied to the Full-Time or Professional MBA programs.
With the Mini-MBA offered on campus this year, "participants will see our classrooms and truly be a part of the Bauer community for one week," Silva said.