Bauer College Spring 2022 Commencement is May 14
More Than 1,000 Bauer Students to Cross Stage at Fertitta Center
Published on May 5, 2022
More than 1,000 graduating students from the C. T. Bauer College of Business will be recognized on May 14 during two ceremonies at the college's Spring 2022 Commencement.
The first ceremony will begin at 2 p.m., followed by a second ceremony at 7 p.m. at the Fertitta Center on the University of Houston campus. (For logistical information on the event, including parking, student check-in and guest information, click here.)
This semester's graduating class includes candidates for bachelor of business administration (BBA) degrees, as well as those completing graduate (MBA and MS) and doctoral (Ph.D.) business programs. Bauer College Dean Paul A. Pavlou will honor the degree candidates with remarks, and guests of the first ceremony will hear remarks from Former President of H-E-B Houston and Bauer College Board member, Scott McClelland.
The college will share live coverage of the ceremony throughout the evening on Facebook, Instagram and Twitter, with #BauerGrad22. The university will also livestream the ceremony (click here for more information on the telecast).
For more information about the Bauer College Spring 2022 Commencement ceremonies, visit www.bauer.uh.edu/commencement.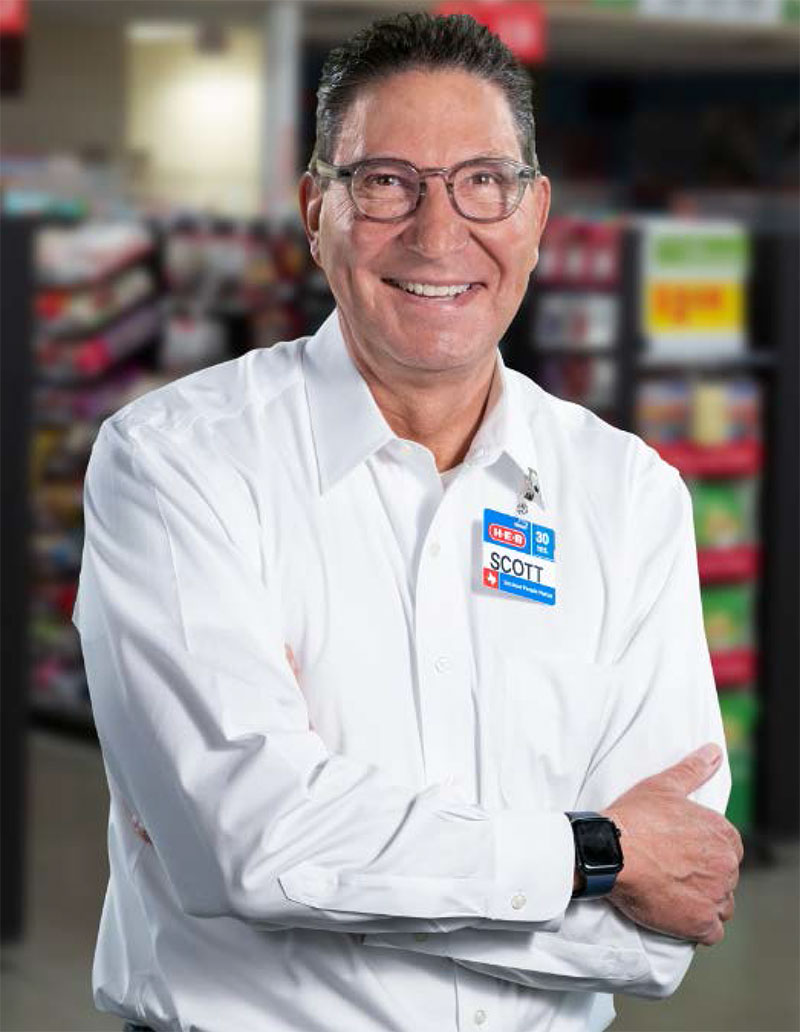 Scott McClelland
Former President, H-E-B Houston
Scott McClelland is the former President of H-E-B Food/Drug Stores. H-E-B is a $36B grocery retailer that operates 395 stores in Texas and Mexico. In his capacity McClelland oversaw the operations of all H-E-B banners across the state of Texas. Today, he serves as an advisor overseeing the company's entry into the DFW market.
Named America's top Grocery Retailer in 2019, H-E-B is known for operating stores with low prices, unique products tailored to Texans' tastes and friendly Partners.
Previously, McClelland served as President of H-E-B's Houston operation. Under his leadership, H-E-B's grew from an 11% to a market leading 42% share. Known as the "H-E-B Guy", McClelland was the local face for H-E-B starring in TV commercials along with JJ Watt, Jose Altuve and other local sports notables.
McClelland has worked at H-E-B since 1990 after a ten-year career at Pepsico's Frito Lay division. He's served in several Marketing and Operations positions before being named President of all H-E-B stores in July 2017.
H-E-B strives to be a good corporate citizen and as such, McClelland serves on numerous local boards, including the Greater Houston Partnership where he served as the Chairman on their Board of Directors. In 2017, McClelland co-founded an education-based non-profit called Good Reason, focused on improving education for all students across Harris County from cradle to career by eliminating achievement gaps. He is the former board chair of the Houston Food Bank and headed their $56 million capital campaign to fund the construction of the largest food bank warehouse in the United States.
McClelland received his bachelor's degree in Business Administration from the University of Southern California and graduated from Harvard's Advanced Management Program.