Bauer College Hosts Business School Leaders to Reimagine the Future of Business Education
30+ Texas B-School Deans Envision Business Schools in 2030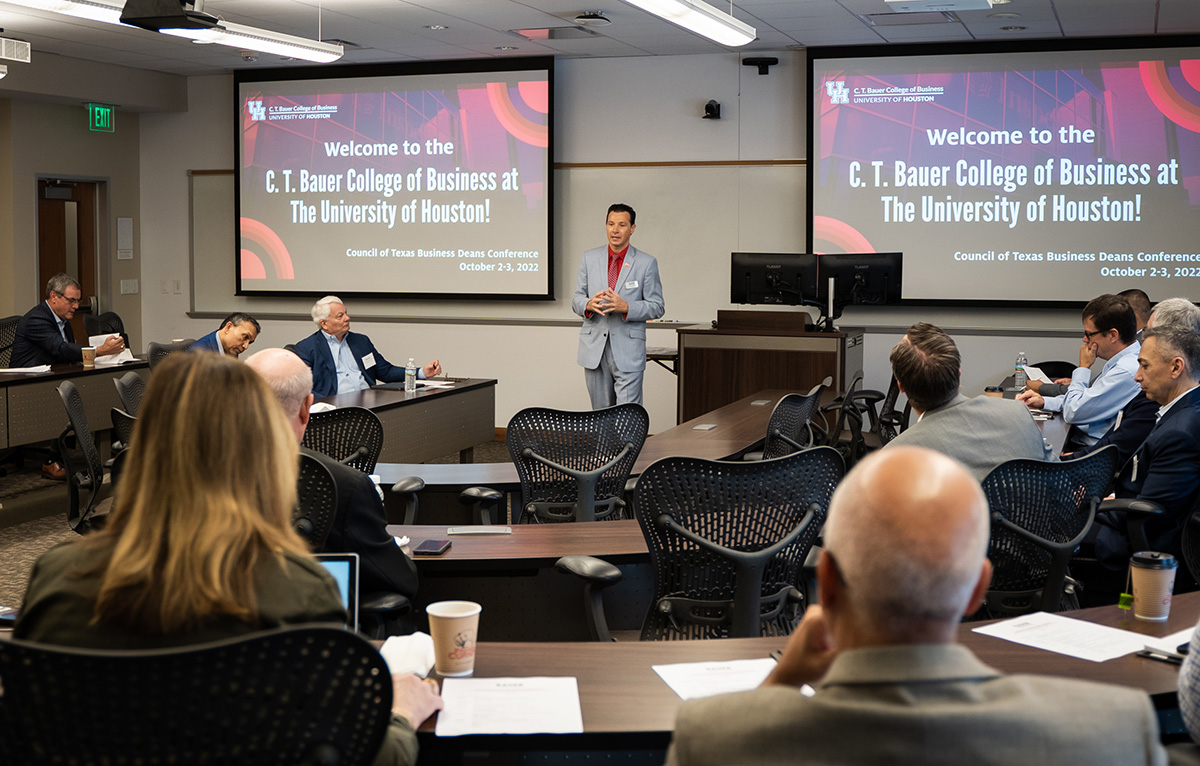 Published on October 14, 2022
The C. T. Bauer College of Business at the University of Houston recently hosted over 30 business school deans from across the state for the Texas Business Deans Conference, an annual event to share best practices.
This year's conference theme, "Business Schools in Texas Reimagined: Envisioning the Future of Business Education in 2030," included discussions on innovation and entrepreneurship, diversity, equity, inclusion, economic inclusion and major industries in the state such as energy, technology, real estate, and health care.
"As a leading business school in Texas, we were proud to host this year's Texas Business Deans Conference and to share the Bauer College perspective on the future of business," Dean Paul A. Pavlou said.
Attendees also heard several speakers from Bauer College and industry leaders from the Houston metro area throughout the conference, discussing novel topics, including artificial intelligence, the future of work, as well as latest trends in online education, experiential learning and global opportunities. Notable speakers included:
Paul A. Pavlou, Dean and Cullen Distinguished Chair, Bauer College
Bob Harvey, President and CEO, Greater Houston Partnership
Ben Moreland, former CEO, Crown Castle; Bauer College Board Member
Jamie Belinne, Assistant Dean for Career and Industry Engagement, Bauer College
Renu Khator, Chancellor, University of Houston System; President, University of Houston
The conference ended with a panel discussion featuring deans from McCombs School of Business, Naveen Jindal School of Management, and Jones Graduate School of Business.