Learning Abroad: Paris

Paris Learning Abroad: June 3–9, 2018
"A walk about Paris will provide lessons in history, beauty, and in the point of Life." - Thomas Jefferson
Paris or La Ville-Lumière" ("The City of Light") is one of the world's leading tourist destinations. It has a fairytale reputation and is considered to be the luxury capital of the world. It is this reputation that prompted us to partner with ESSEC the leading business school for International, Executive and Luxury MBAs to provide the Bauer Learning Abroad to Paris.
This trip is offered to Bauer Graduate students and will expose them to (1) the history and marketing of Luxury Brands, and (2) doing business and conducting marketing activities in an International setting. Students may take two courses for up to 6 credit hours, Strategic Brand Management and International Marketing, and both can be applied to the Marketing Certificate in Product Management.
The Paris Learning Abroad is designed to be very experiential and to provide students an unique opportunity to understand how the French have marketed their culture to the world and remained the home to some of the oldest and most revered luxury brands
Some of the program highlights include:
History and tour of Paris
Meeting with the American Chamber of Commerce and Luxury Brand Executives
Perfume workshop
Tour of famous house of embroidery, Lesage Ecole with an overview of the fashion industry and how it markets to designers
Visit Champagne Houses for insight into marketing and branding
Company visit and tour of Schlumberger Research and Development Center, including tours, executive debriefs, lunch and Q&A session
See sample program of the trip.
Logistics:
Program Dates: June 3 - June 9, 2018
Cost: $2,850.00 per student to include:

Hotel for 6 nights in a 4 star hotel in the heart of Paris within walking distance to the Paris Opera and Galleries Lafayette
Local transportation during stay
All breakfasts and some meals
Wi-fi access
Company tours and experiential outings
**Not included: airfare and tuition
Reserve your spot today:
The program is open to 24 students
If you are interested please email Paris2014@bauer.uh.edu to request a spot in the program with your Peoplesoft Number
We will send you an email confirming your spot in the program
---
Bauer in Paris: Testimonials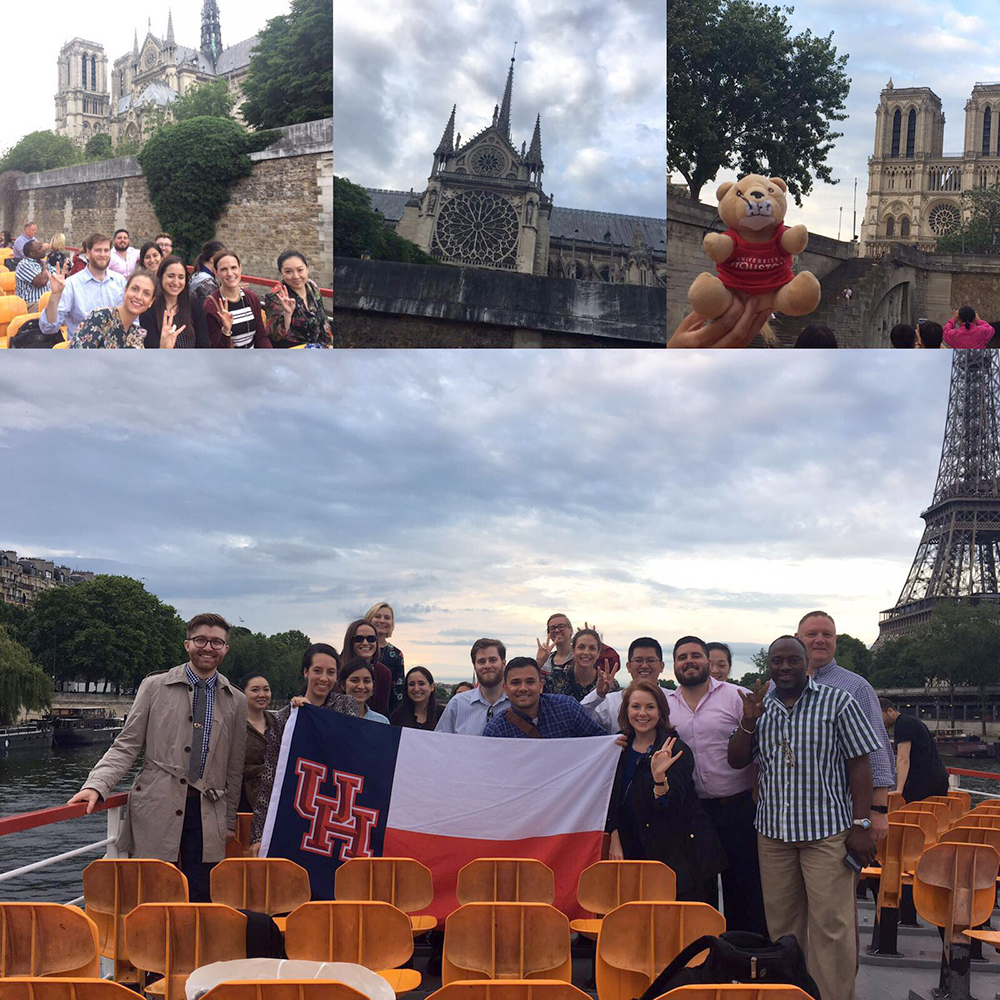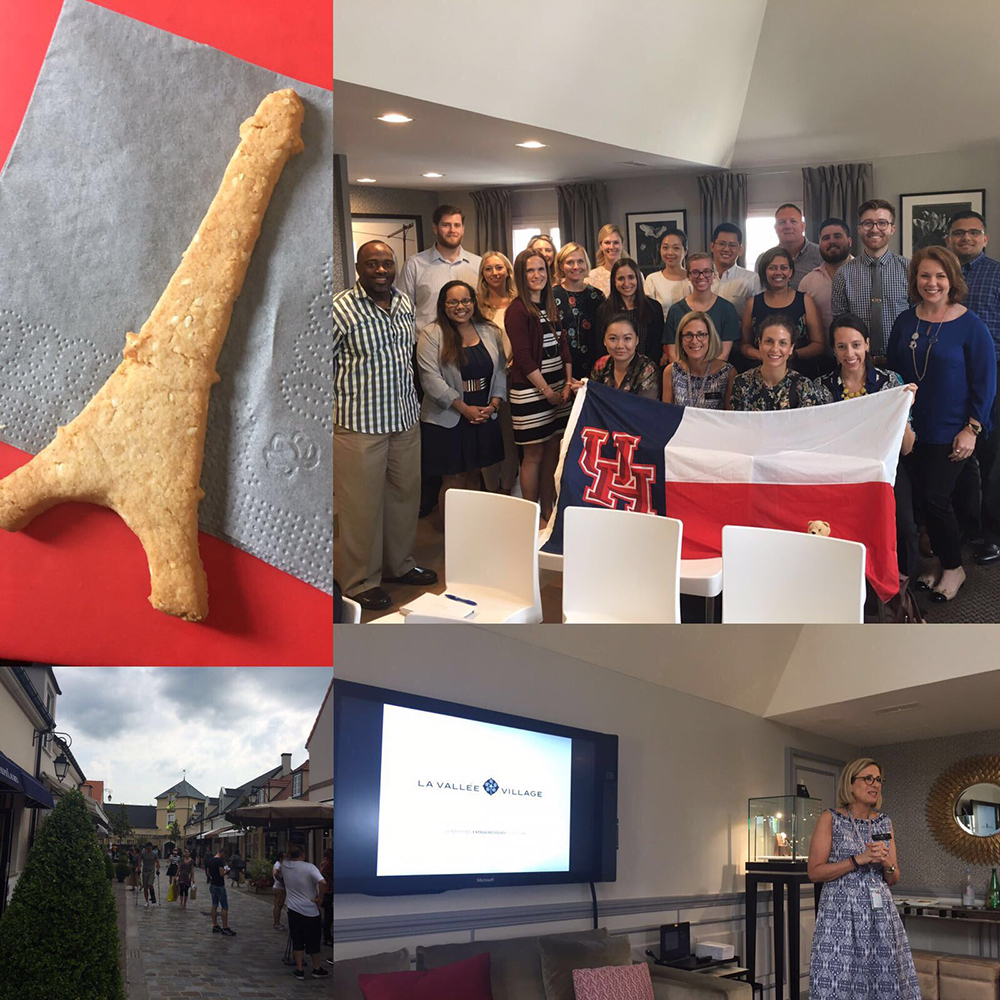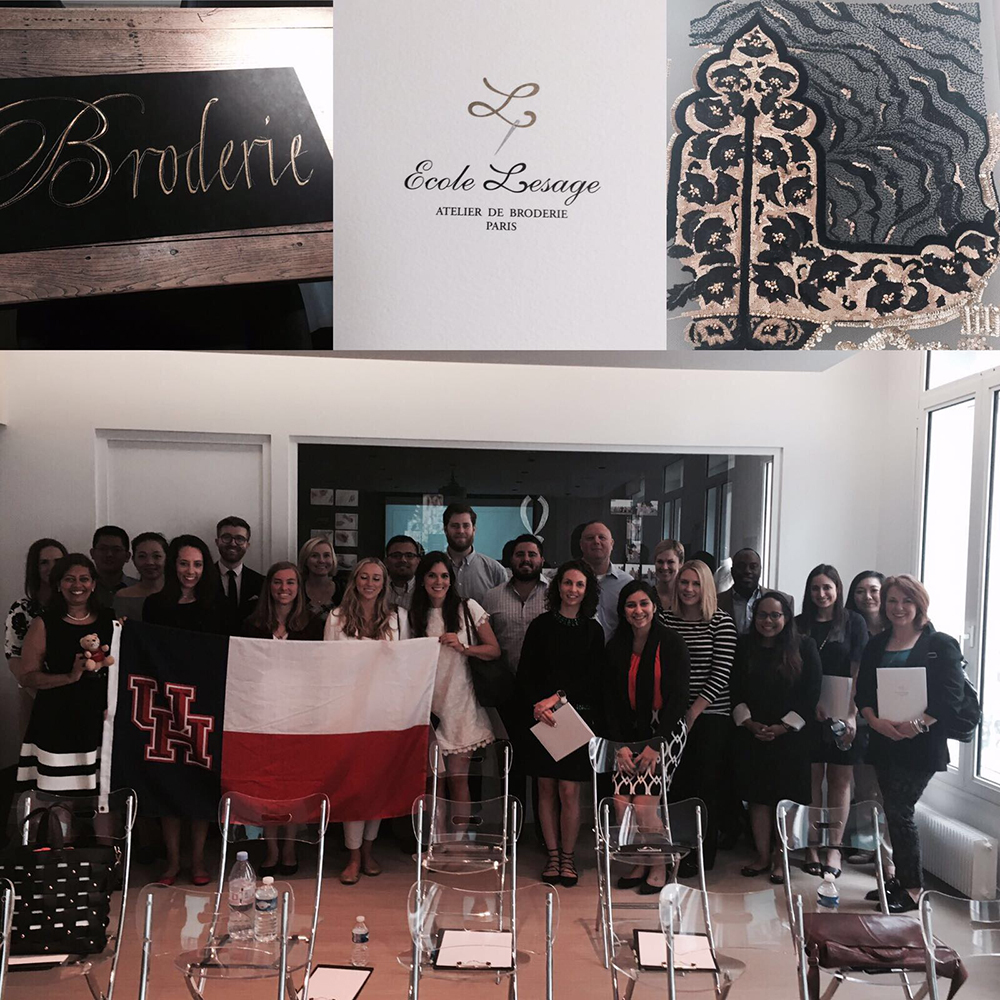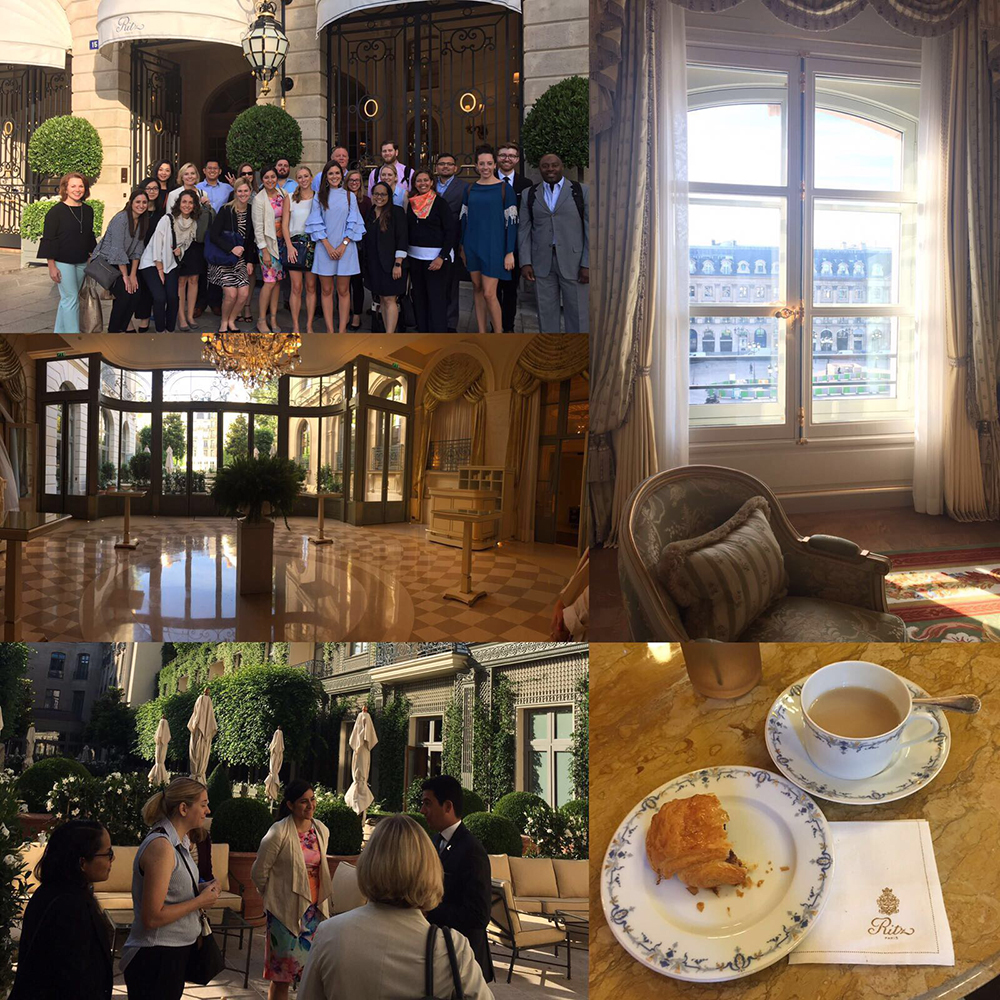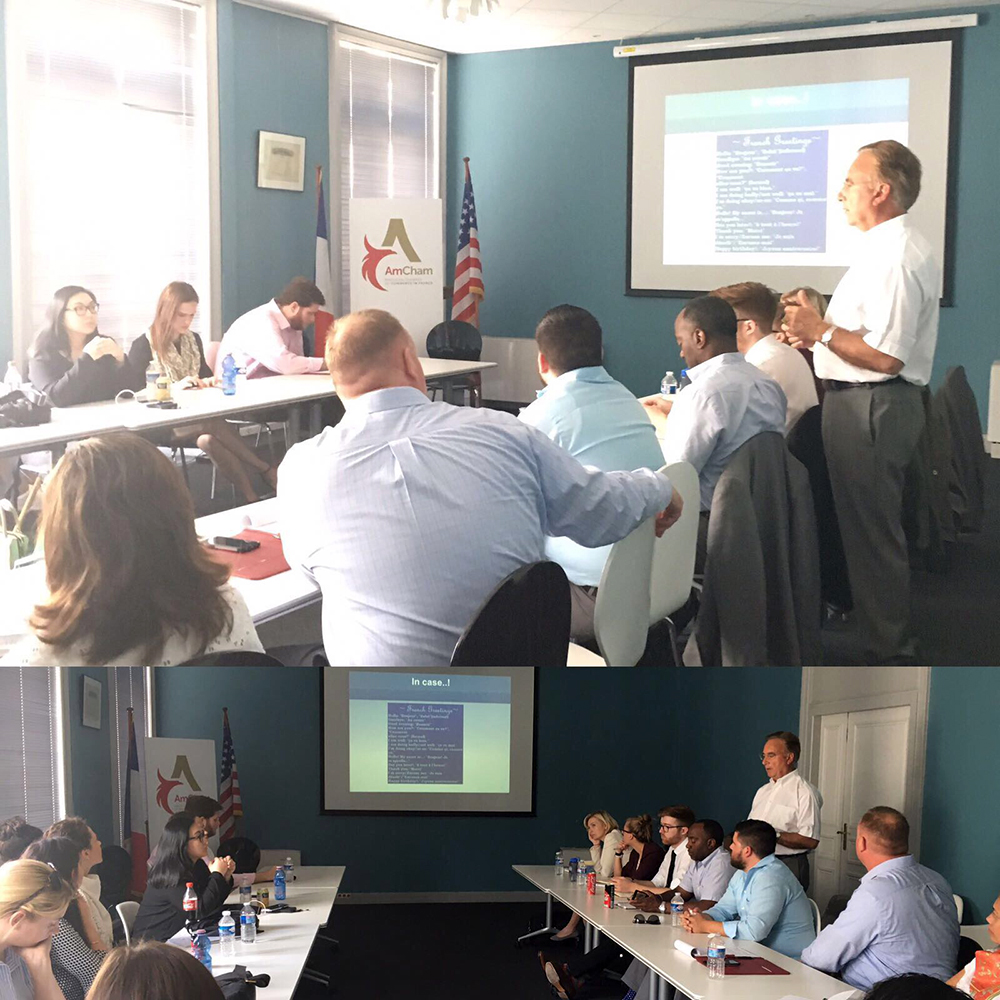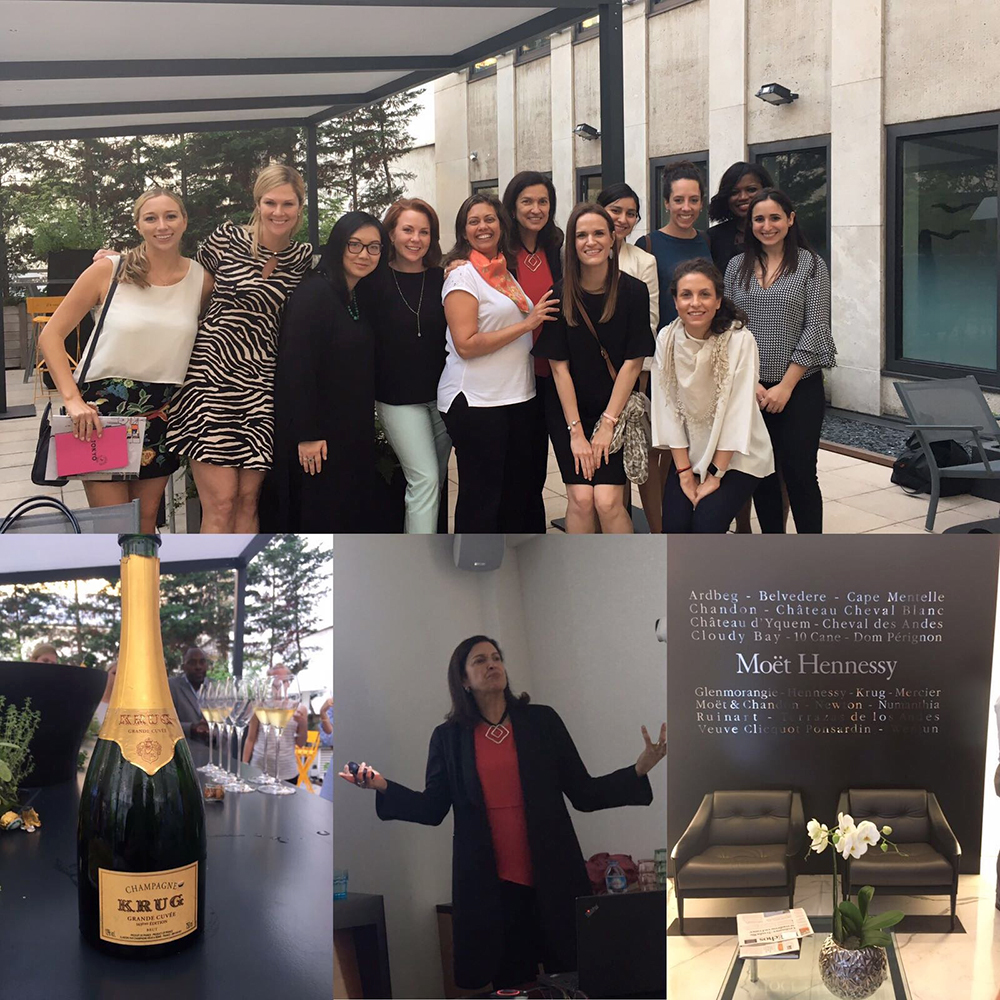 WOW!
First, the audacity of the powers that be to think of and put together a Learning Abroad trip of this magnitude - I applaud you all!
Secondly, to have us all (students) to converge there in Paris was awesome within itself.
Thirdly, to be exposed to centuries old successful companies and organizations was priceless, and I really want to take full advantage of these exposures first by gleaning from the information they so diligently and dutifully shared with us. Additionally, matching the courses' content with the representatives of the companies' information, I am really looking forward to reconnecting with them for future business collaborations. I feel strongly that I will be back in Paris to do just that - soon!
Finally, I grew - I grew as a person, a man, and as leader. Thank you!
- Bernard Johnson, MS in Global Retailing - 2018
---
Though learning happens every time you enter a classroom at the University of Houston, some things simply cannot be taught at home. Snapshots of this trip include the twinkling lights of the Eiffel Tower, the quiet embroidery workroom of Lesage, the bustle of international shoppers along the Champs-Élysées, and the whisper of a bottle of Veuve Clicquot champagne opened just right. You won't just get a chance to learn about international and luxury marketing, you will get to live it.
- Katie Morrison, MS Marketing - 2018
---
The Paris Learning Abroad trip has been an opportunity of a lifetime. Professors Vandaveer and Patrick had every day extremely organized and well thought through. We were able to meet with so many companies and had exclusive access that could not be attained any other way. Throughout the week we also had plenty of free time where we could explore the city, see the sights, and enjoy Paris. Everyone on the trip built solid relationships with each other that will last forever. If I could do it again, I absolutely would without hesitation.
- Kimberly Gillespie, MBA - 2018
---
Video Highlights:
In June, students from the C. T. Bauer College of Business at the University of Houston embarked for the first time on a journey to Paris to study luxury brands and international marketing. Students spent a week touring manufacturers of skincare and cosmetic products, meeting CEOs and learning how perfumes are made and marketed.
Information About…
Courses
Students must enroll in at least one of these two courses to participate in this program:
Information About.....
Courses
Course Details:
Courses to be during Summer Session II timeframe from May 29 – June 4, 2017
All coursework outside of the weeklong trip to Paris will be online
Information About.....
Courses
Tentative itinerary
Although the itinerary for this trip is still tentative, past trips have included:
Important UH Info: