Graduate and Professional Programs
Master of Science in Finance
---
---
Why MS Finance?
Naomi Muchai discusses why a Master of Science in Finance at the C. T. Bauer College of Business will give her a competitive advantage and help her further her career.
For information on the MS Finance
program, please contact:
Meagan Chang
Assistant Director of Admissions
Email: lmchang@bauer.uh.edu
Financial markets have become increasingly complex with the advent of a number of new "exotic" securities; the explosion in the options, futures and swaps markets; financial globalization; and increased volatility in equity, commodity and currency markets. Moreover, firms compete in an increasingly challenging environment, with fast technological change and continual international business integration. This increasingly complex and challenging financial environment has generated the demand for a focused, technical concentration in the finance area.
The MS Finance program provides students with a specialized course of study that is concentrated on financial markets and corporate financial management to enhance their understanding of the principles and practice of finance, and to develop their problem solving skills. MS Finance students will acquire skills associated with:
Management of corporations and their financial evaluation
Investments analysis and portfolio management
Derivatives and Risk Management
Security Analysis and Financial Innovation
The MS Finance program is particularly relevant to those planning to work in the following areas:
Corporate finance and financial consulting
Investment banking, security analysis and brokerage
Funds management
Commercial and retail banking
Risk management
In order to better service the educational needs of the Houston community, the Bauer College of Business has assembled a nationally renowned faculty in finance. The current members of the faculty have over forty years of full-time experience as faculty at the top 10 finance departments. Indeed, recent rankings place the UH finance faculty sixteenth in the nation and second in the State of Texas.
Our knowledge of what "works" at the top business schools in this country is being brought to bear on the task of providing the Houston community with the opportunity for training and advanced certification in finance commensurate with the fourth largest city in the United States.
---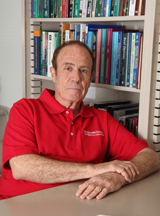 Co-Director of Masters of Science in Finance Program
Professor Rabinovitch joined the faculty in 1980, after having taught at the University of Rochester, New York, and the University of Haifa, Israel. He is a UH recipient of the 1998-1999 Fulbright Teaching and Research Award in Argentina and the 1992/3 and 1993/4 recipient of the Excellence in Teaching Award from the Madrid Business School.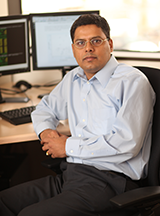 Co-Director of Masters of Science in Finance Program
Vijay Yerramilli received his Ph.D. in Finance from the Carlson School of Management at the University of Minnesota in 2005. Prior to joining the faculty at Bauer College in 2010, he was an Assistant Professor in the Kelley School of Business at Indiana University. His research interests are in the areas of corporate finance, risk management and real options, contracting, and financial institutions.
See Also:
As a Bauer MBA student, you will have access to a wide array of developmental, job search, networking and recruitment opportunities— coupled with career guidance from experienced and well-respected career specialists.
The Rockwell Career Center has an entire team of specialists who work exclusively with Bauer MBA students for professional development services.